Have you ever thought about visualizing your favorite song? If yes, this dream of yours can turn into reality with the help of music visualizers. This article lists the top 10 audio visualizers that help you transform audio into animated imagery.
The music industry has come a long way and witnessed many advancements. There is a wide range of music software available out there. One such software is a music visualizer. This software helps you display your music in an engaging and appealing way.
A music or audio visualizer is a software tool that visually depicts music's loudness, rhythm, frequency, and tempo through animated imagery. Also, many music visualizers create animated imagery and render them in real-time to make the pattern of the animated imagery appear synchronized with the music you play.
Nevertheless, the idea of music visualization is not brand-new. It originated back in the middle of the 1970s. But music visualization tools at that time were not so advanced and lacked two critical features:
Lack of ability to render imagery in real-time.
Lack of correlation between visuals and audio components.
Luckily, music visualization tools available today do not have these issues. Multiple audio visualizers are available, so choosing the reliable one is pretty confusing. To help you out, we have created a list of the best and most popular picks for audio or music visualizers.
So, let us explore the list!
10 Best Audio Visualizers to Use [Music Visualization Tools]
The following is a list of a few handpicked music visualizers you should check out.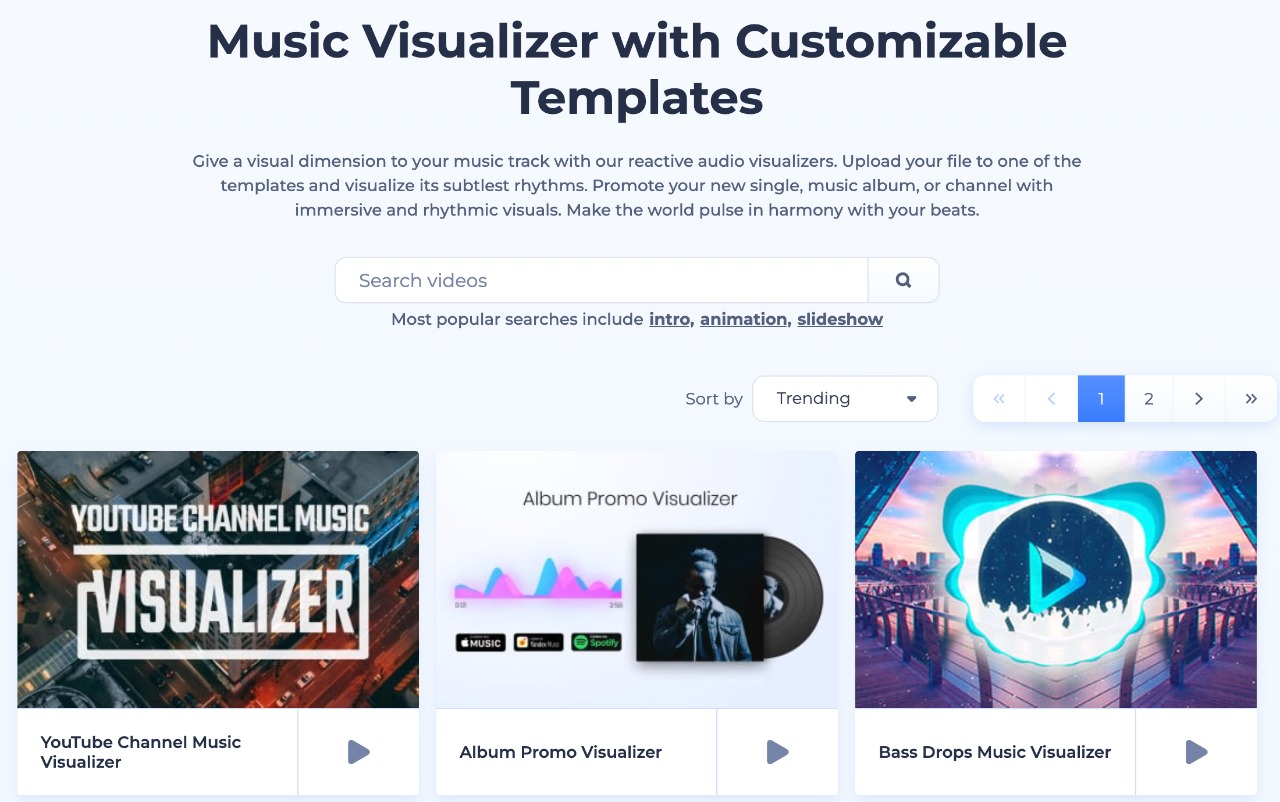 It is an online music visualizer that comes with a variety of visualization templates. Each template comes with responsive elements that move according to the beats of the audio file you provide. You can play every template before using it.
Simply, you need to choose the template, upload your audio file, and enjoy the visualization of your audio file's rhythms. You can even find animated 3D templates to create engaging content for your audience.
Besides this, the templates support adding the author's name and the music track with animated typography. Templates also support adding logos. This allows your audience to remember your name as well as your brand.
In addition, Renderforest enables you to upload custom images in the background, whether it is an album cover, musician photo, or any other visuals.
Users need to sign-up before using this tool. Also, with a free version, you get access to limited features.
Pricing
Renderforest provides four different pricing plans, as follows:
Free: Free forever
Lite: $6.99/month
Amateur: $7.99/month
Pro: $15.99/month
With Motionbox's visualizer, you can create engaging music visualizations and promote them across the internet. It has a straightforward interface that makes it easy for beginners to use. Even if you get stuck, Motionbox's guide can help you out, or there is a dedicated team to help.
Besides having an easy-to-use interface, Motionbox allows you to create a promotional snippet of your music and share it on social media platforms. This visualizer allows you to add waveforms and audio spectrums with an intuitive online editor named Story Creator. This feature comes in handy for podcasters, voice actors, and musicians.
With 3 simple steps, you can visualize your audio. Simply upload the audio file, trim it if needed, and add a visualizer. You get a plethora of readymade visualizer options to choose from. In addition, you can enhance by adding a video or static image in the background and other features, like motion graphics.
Pricing
Motionbox offers three different pricing options, as follows:
Free: Free forever
Basic: $20/month
Premium: $30/month
Enterprise: Custom

Spectrr is yet another online audio visualizer that lets users create and download out-of-the-box videos with an intuitive online editor. To create your videos, Spectrr provides you with a multitude of presets. Simply choose the desired preset and click on the 'Edit Now' option to directly start editing your video using that preset.
Creating amazing audio visualizations in just 4 steps is possible with Spectrr. Simply select the preset from the library, upload an existing audio file or live video featuring audio, upload a logo or other images, and export your video into your system.
The powerful online video that comes with Spectrr allows you to add a background image, logo, and other images, add the author name and music title, change colors for visualizer waves, etc. Another outstanding feature of this online editor is it supports live previews. All the edits you make to your video get reflected in the output immediately.
From music producers and rappers to DJs, bands, musicians, and music promotion channels use Spectrr.
Pricing
You can choose from the three following pricing options:
Free: Free forever
Pro: $15/month
Unlimited: $45/month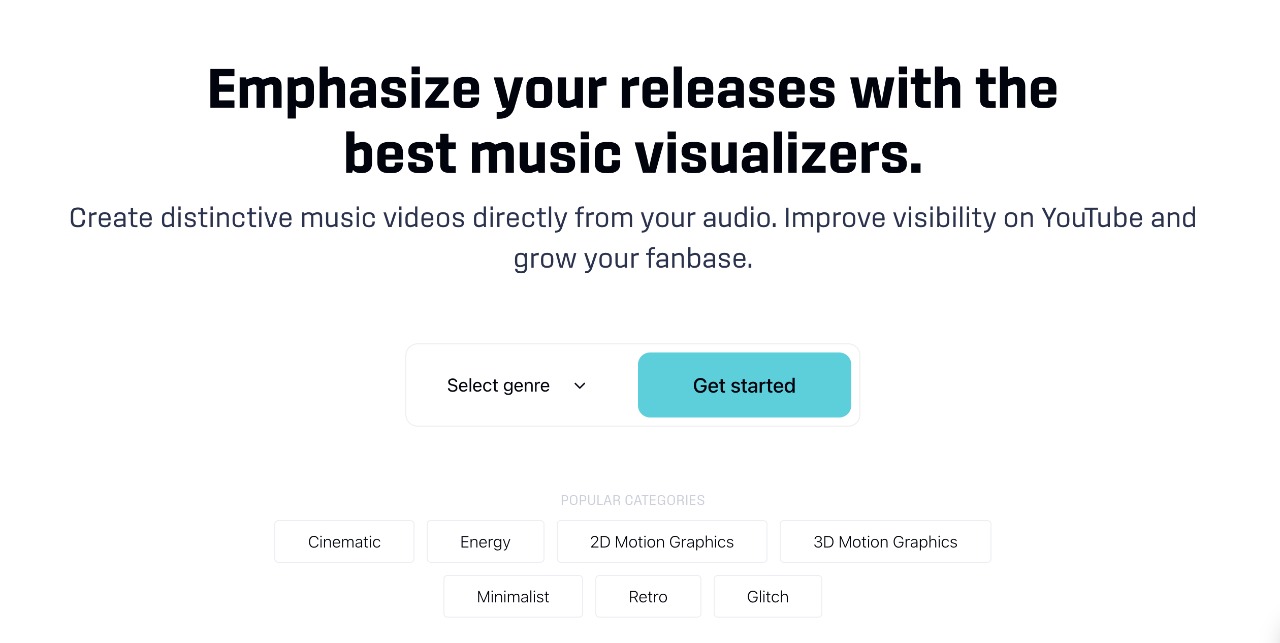 With Videobolt, you can create engaging music videos from audio, promote them on YouTube, and increase your fanbase. This music maker comes with a plethora of ready-to-use templates that meet your style. You can select the template of your choice based on the musical genres.
Some popular music genres include classical, pop, hip hop, electro, house, rock, RnB, techno, trap, and many others.
Additionally, the online template editor helps you edit your videos without requiring any technical knowledge. You can add content and branding to your video. Also, Videobolt provides more advanced customization options that help you create videos that people won't believe.
After you finish your video's final edits, you can download it in any format at high resolutions, such as Full HD, 1440p, and 4K. All templates available are developed by seasoned professionals.
Pricing
Videobolt provides three different pricing plans, as follows:
Lite: $9.99/month
Pro: $24.99/month
Business: $39.99/month

VEED allows you to create stunning music visualizations and audio spectrums online for free. It comes with a sound wave generator that allows you to add personalized sound-responsive visuals to videos. When you use VEED, it takes a video's original sound or an audio file you uploaded and creates out-of-the-box animated imagery based on the frequency of the sound.
Furthermore, you can find a multitude of animated audiogram templates. You have a huge library of funky and amazing animations to choose from. Regarding uploading audio files, VEED supports all major formats, including WAV and MP3.
It is extremely easy and fast to create amazing visualizations. Simply upload a video from your library, choose 'Elements' from the left menu, and select the visualizer template available under 'Add Sound Wave'. You can also customize the template to fit your needs. After all the edits, you can export your video to your device.
Pricing
VEED provides all music visualization tools in the free version. Besides the free version, there are four others, as follows:
Basic: $3.66 per editor/month
Pro: $7.33 per editor/month
Business: $18.34 per editor/month
Enterprise: Custom pricing

Offeo is yet another popular and powerful audio visualizer that lets you create music visualizer videos within minutes. Further, it allows you to customize your videos by adding brand colors, fonts, and a logo to make them stand out. It comes with a huge library of 2,000+ professionally created music visualizer templates.
Simply choose one template and start creating visualizations quickly. In addition, you can customize templates using Offeo's online editor and make them in a way that best fits your requirements. There is a gigantic library of 5,000+ cinema-quality music with over 30 different themes. Offeo has partnered with Shutterstock to provide users with quality stock images and footage.
This audio visualizer makes it a 4-step process to create stunning visualizations. Firstly, choose the template from the library, upload the soundtrack, do necessary edits if required, like adding text, branding, etc., and download the video in any of the supported formats.
Pricing
Offeo provides only one plan; Premium, available at $12.42 per month, billed annually.

Descript is an incredible music visualizer that allows users to create dynamic music visualizations synchronizing with audio in real time. Its free video maker lets you bring your audio to life by providing audio visualizer features. It helps you provide a captivating vibe to your social media videos.
This tool offers a plethora of dynamic and creative audio effects. You can either customize those effects or stick to the original ones. The Studio Sound feature helps you remove all imperfections and improve the playback quality automatically. It removes all background noise and regenerates the speakers' sound. This provides the sound having the feel of recording in a studio.
To add music visualizations, hit the '+' button present on the top left of the workstation. Next, select the waveform and customize its shape, size, position, shadow, and color. Finally, you can export your project and share it on various platforms.
Pricing
Descript provides four different subscription plans, as follows:
Free: Free forever
Creator: $12 per user/month
Pro: $24 per user/month
Enterprise: Custom pricing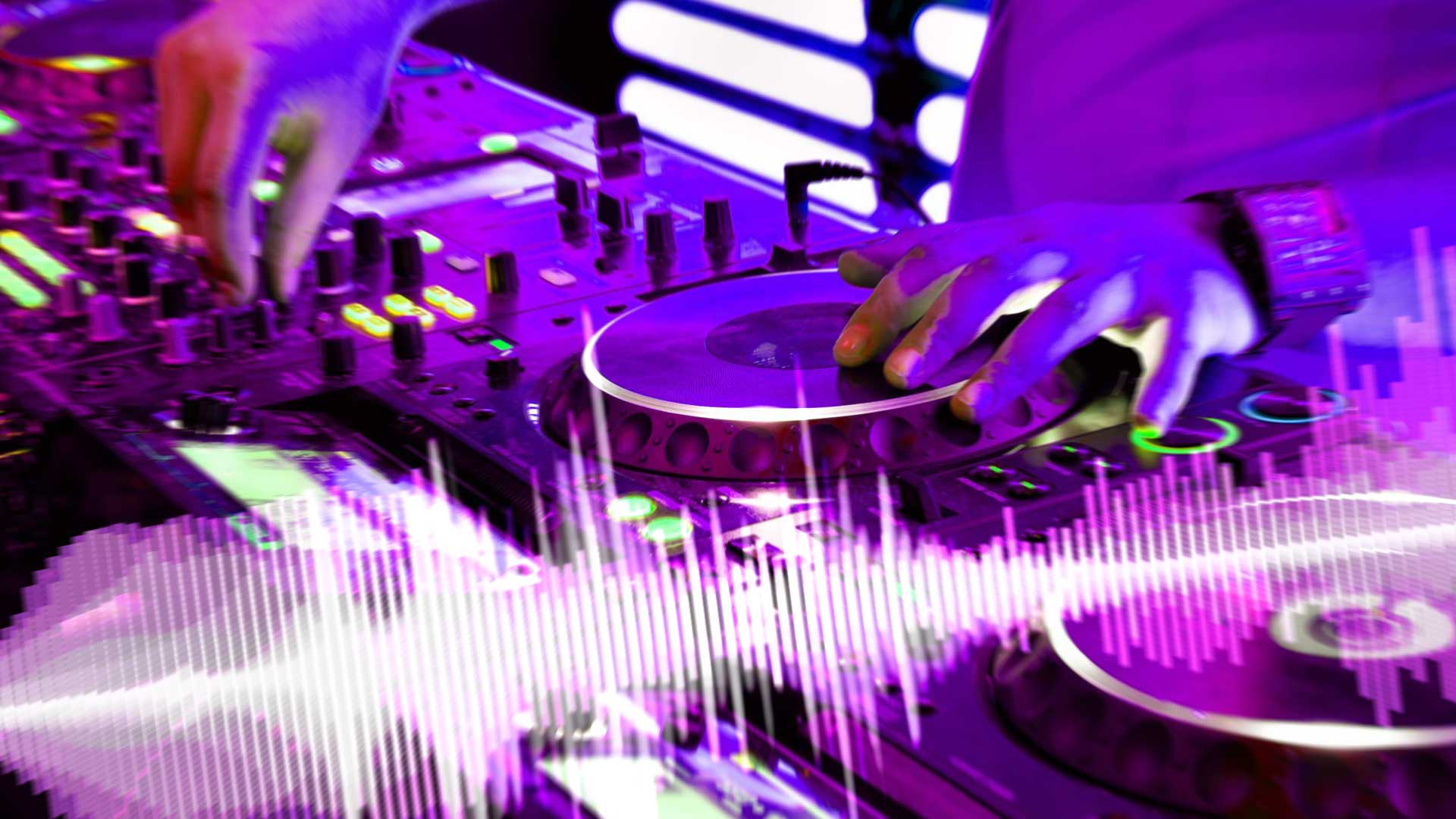 Magic Music Visuals is the first audio visualizer specially designed for musical concerts, clubs, theatres, education, etc. It allows you to create highly-customizable and responsive music visuals for live and record audio. It has an intuitive and modular interface, making it an easy-to-use tool for beginners.
With this tool, you can create captivating and colorful visuals with amazing effects from scratch. It is easy to draw geometric patterns that dance and spin in accordance with the audio volume and frequency. It makes it easy to create and display 3D models that move and rotate with the beats of audio. Also, manipulating real-time videos and rendering GPU-accelerated graphics in synchronization with music is a breeze with this tool.
Magic Music Visuals is capable of working with all types of audio, MIDI, and Open Sound Control (OSC) sources. The best part is that this audio visualizer supports using multiple audio inputs simultaneously for multichannel audio devices.
Pricing
Magic Music Visuals charges $44.95 for one computer and $79.95 for two computers.

Want to grow your fanbase on social media platforms by creating stunning music visualizer videos? SongRender is the solution for you. It lets you create videos that visualize your composed or chosen music. It comes with a finely tuned music visualization algorithm to help you bring out videos that look so great and stunning.
SongRender provides users with the ability to create customized waveforms. And this feature lets it stand out from its competitors. Simply modify the shape and size of waveforms and create unique and captivating music visualizations.
Moreover, SongRender lets you add text, images, and background to your video and the audio to make it more visually appealing. It supports live preview, letting you preview your videos as you edit them in real time. After creating videos, you can export and share them on various social media platforms.
Pricing
SongRender provides three different subscription plans, as follows:
Free: Free forever
EP: $15/month
Album: $30/month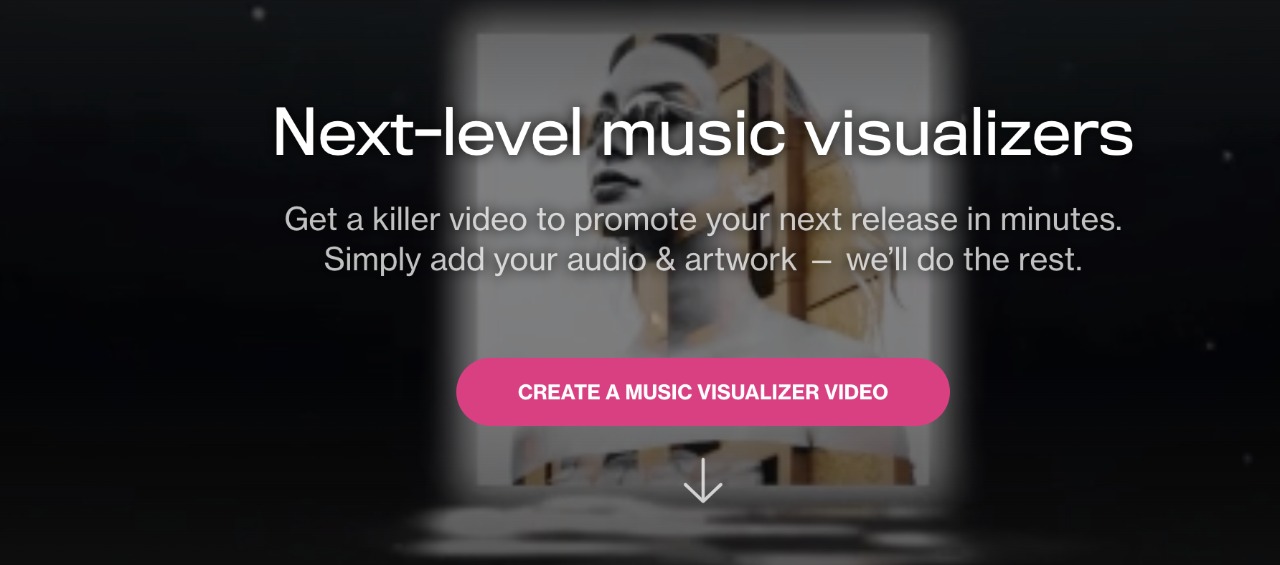 Rotor is a next-generation audio visualizer that allows you to create an outstanding video for your next release within minutes. When you start using this tool for creating music visualizer videos, there is no going back to uploading static videos on YouTube.
The tool is very easy to use; you need to add your audio or artwork, and the tool takes care of the rest. It analyzes audio and artwork and generates video automatically that aligns with your music. The tool's AI takes your music visualizer videos to the next level. It finds specific instruments, such as snares and kick drums, and then creates motion graphics and effects that synchronize with your track.
Pricing
Rotor's pricing is available in two different editions, as follows:
For artists
Short videos: 1 credit
Artwork videos: 2 credits
Music videos: 3 credits
$9 for one credit
For labels
Indie: $69.33 / month
Large: $209.33 / month
Enterprise: Custom pricing
Conclusion
As the music industry is crowded and has increased competition, the only way to make your music visible and worthy of chart-topping is to add visual elements to it. And audio visualizers allow you to do so. Using audio visualizer tools, you can create outstanding animated imagery that synchronizes with your audio's frequency, rhythm, tempo, and loudness.
All the aforementioned audio or music visualizers are our top picks and help you create stunning music visualizations with readily available and customizable templates. Many of them offer free pricing options. So, you can try them first.
People are also reading: