ERP or Enterprise Resource Planning is a process of managing important aspects of businesses via software. The software helps to integrate these processes into a unified system to provide an easy workflow to the companies.
Hence, ERP solutions are an excellent way for companies to guarantee a smooth workflow. They have evolved over the years and are now widely adopted by thousands of companies worldwide.
Did you know that 88% of companies consider their ERP implementation a success?
Further, ERP software improves business processes' accuracy, productivity, reporting, and efficiency.
This article familiarizes you with the 30 Best ERP software available in the market. Let's dive deeper into the details.
30 Best ERP Software To Use in 2023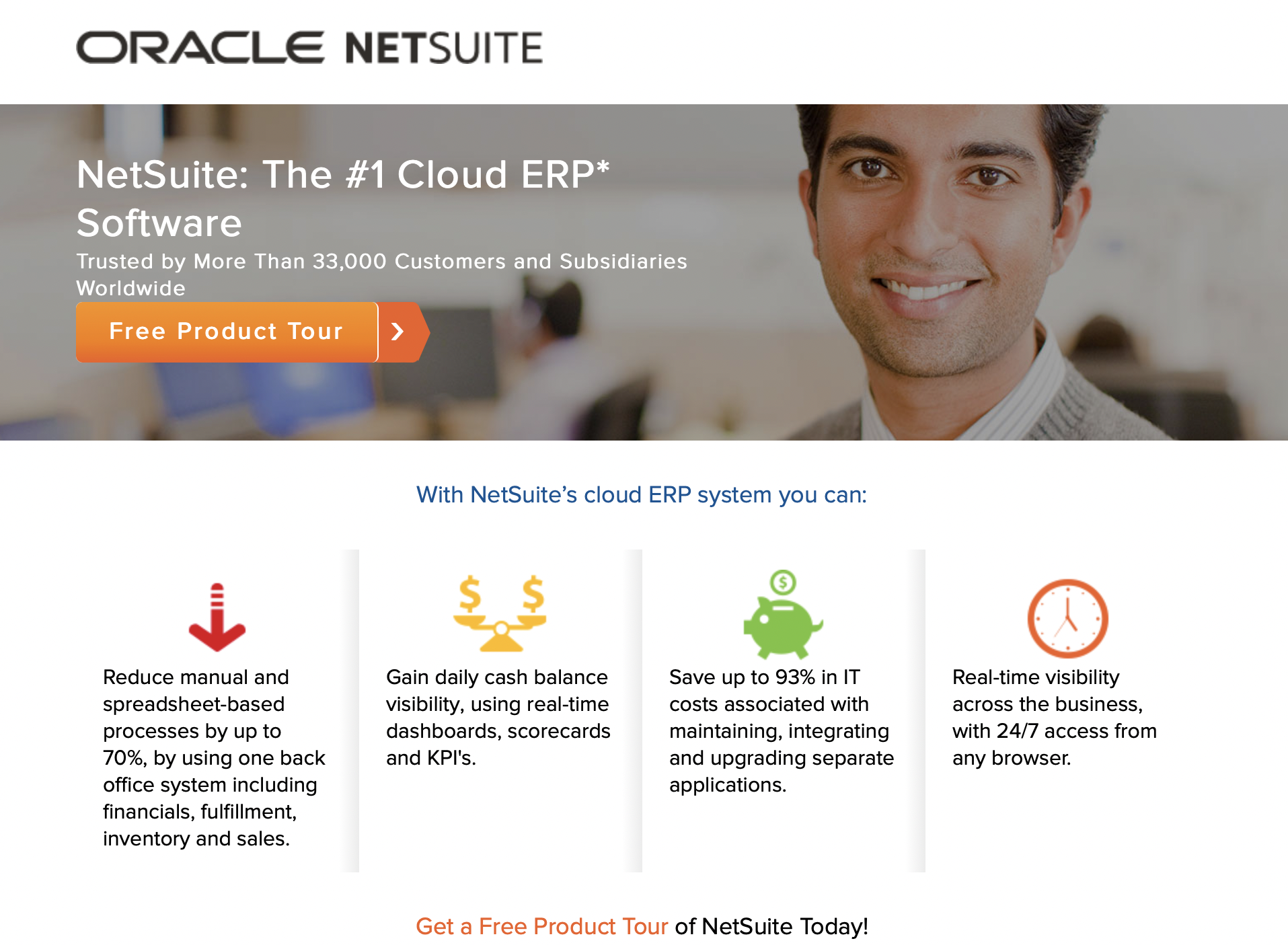 It is considered one of the best cloud ERP software available. NetSuite guarantees flexibility, scalability, and extendability to businesses. Oracle NetSuite is used by more than 33,000 customers worldwide. Moreover, it is highly recommended for startups as well as big enterprises.
Top Features
Real-time dashboards, KPIs, and scorecards.
Reduces manual processes immensely and manages inventory, sales, fulfillment, and financials.
Highly budget-friendly. Maintains, upgrades, and integrates applications at low costs.
Focuses on asset management, accounting, and academics.
Free demo available.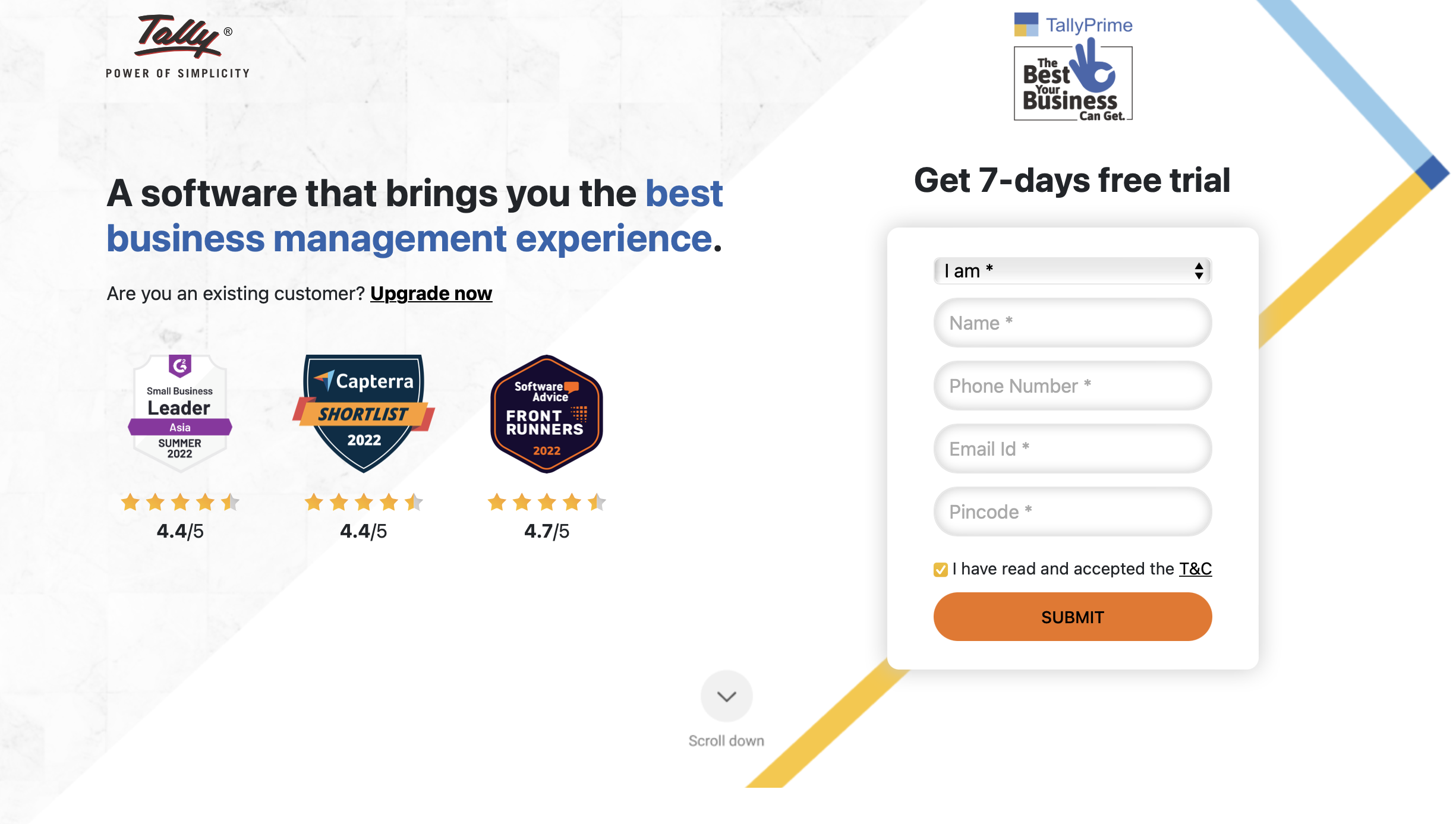 It is a widely used software that provides an excellent business management experience. Tally provides a seven days free trial to its customers. It is packed with ample features that make the work easier, such as simple e-invoicing, personalized reports, digitally signed GST-compliant e-invoices, and more.
Top Features
Predesigned ledgers.
Helps to avoid manual errors.
Access the business data anywhere, anytime, with the highest security (using a web browser ).
Highly accurate GST filing capabilities.
Automated integration of your accounts book with the bank statements.
Free trial available.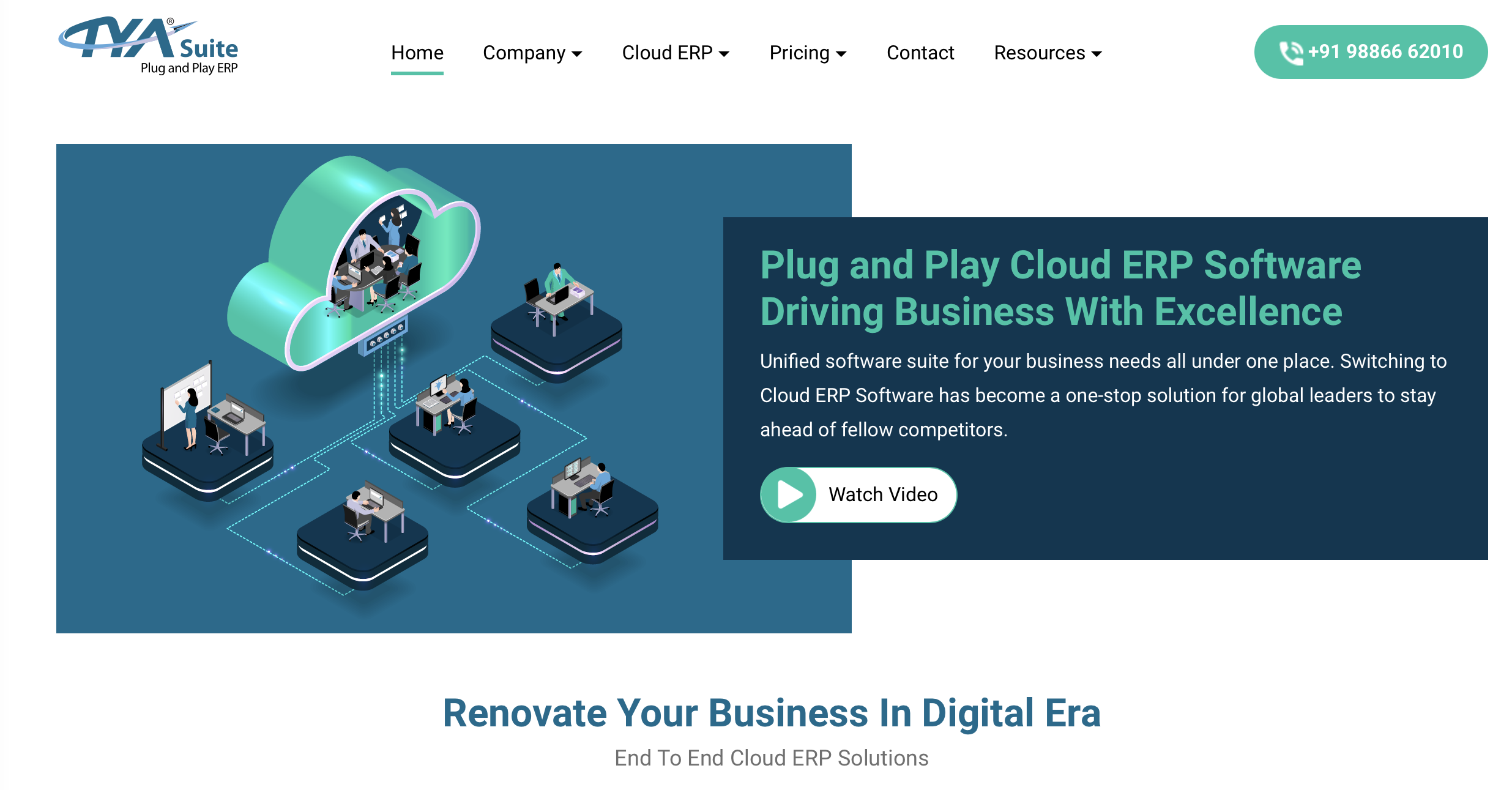 It is a cloud-based ERP software that provides end-to-end cloud ERP solutions. TYASuite has become a one-stop solution for various big enterprises worldwide. It helps immensely in project management , vendor management, compliance management, sales order management, and more. Moreover, this software offers efficiency, scalability, insights, and reports with ease.
Top Features
E-invoicing.
Manufacture ERP that delivers productivity and higher flexibility.
Highly recommended for small and mid-sized businesses.
Cost-effective solution for businesses as it minimizes the cost of IT infrastructure.
Integration with various third-party software.
Highly customizable and scalable according to business demands.
Free preview available.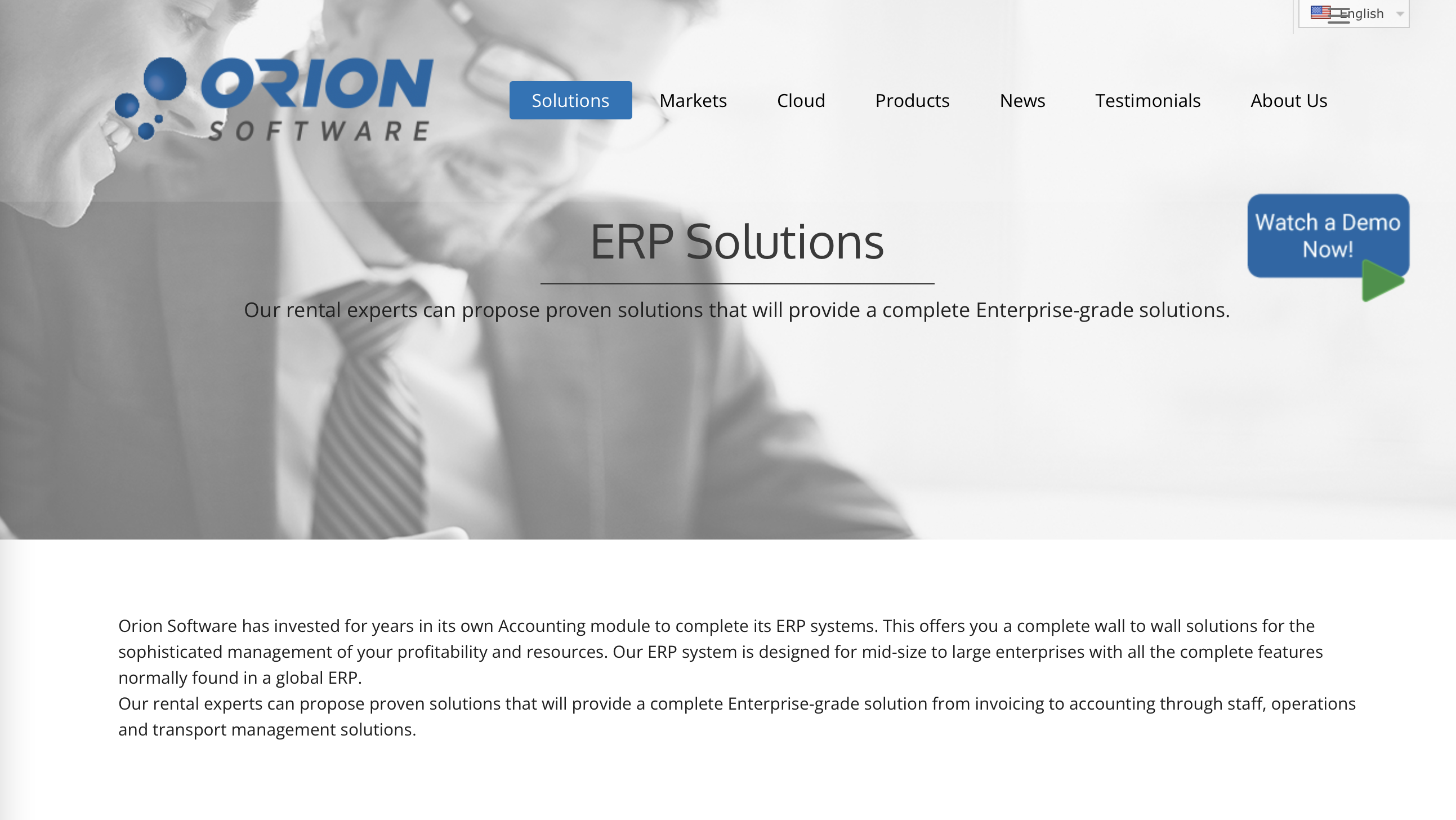 This is an excellent ERP software that helps your accounting system greatly. It is specially designed for mid-size to large businesses with incredible solutions. Additionally, it provides financial statement analysis, covers management accounting, and keeps the information confidential and secure.
Top features
Offers multi-branch reception, cheques, and invoicing.
Easy integration of cloud solutions with accounting software.
Provision of a collection dashboard to send statements digitally.
Help smoothly integrate teams and systems.
Offers attendance management, budgeting, customer management, payroll management, audit trail, CRM , job costing, and more.
Free demo available.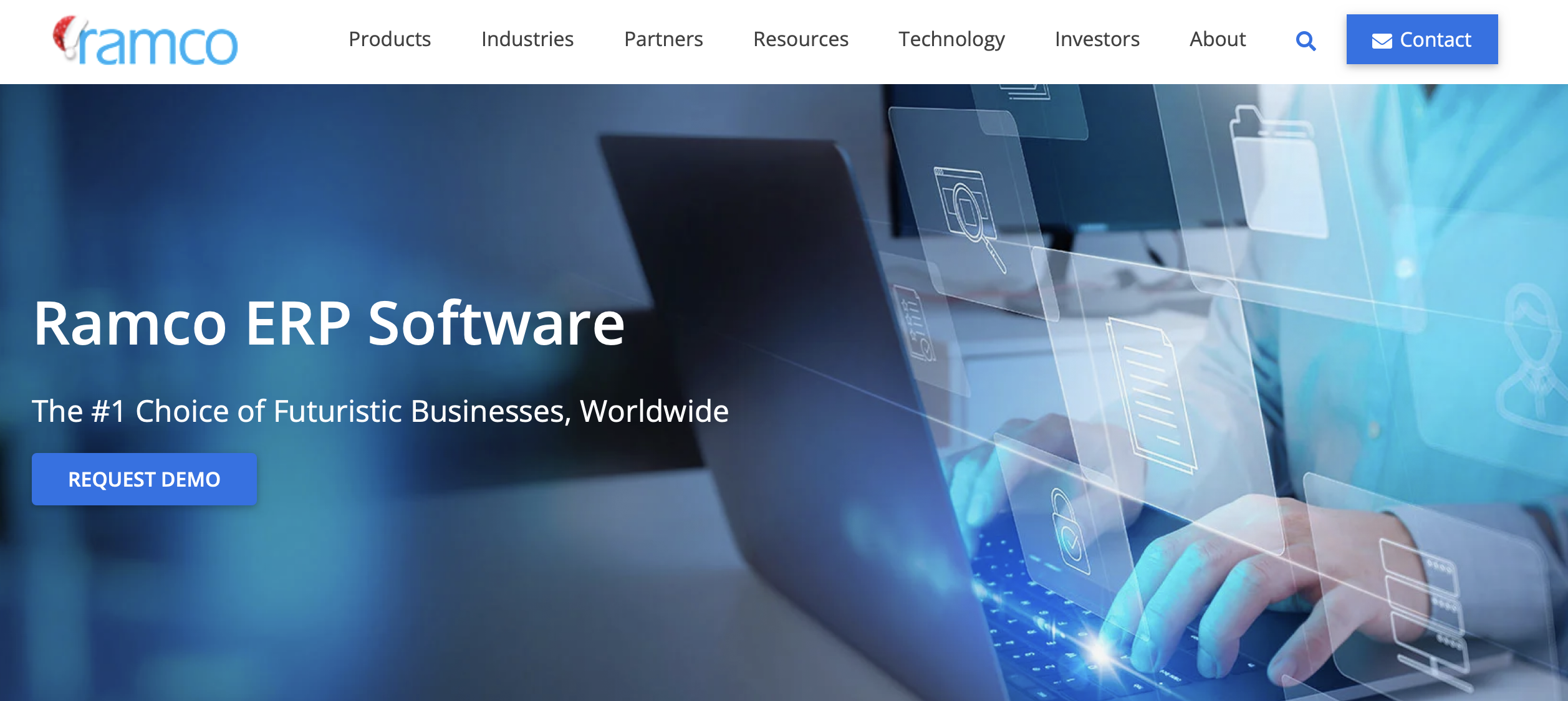 It is an incredible software that serves multiple business needs of an organization. Ramco ERP excels in supply chain management, enterprise asset management, finances, and accounting. In addition, it provides you with 24x7 real-time insights as and when required.
Top Features
Offers robust integration solutions with multiple platforms.
Provides the best user experience.
Flexibility to enhance customer experience with multiple tools.
Cost saving with a pay-for-use subscription.
Provision of One CodeBase to integrate every component of ERP together for better working.
Free demo available.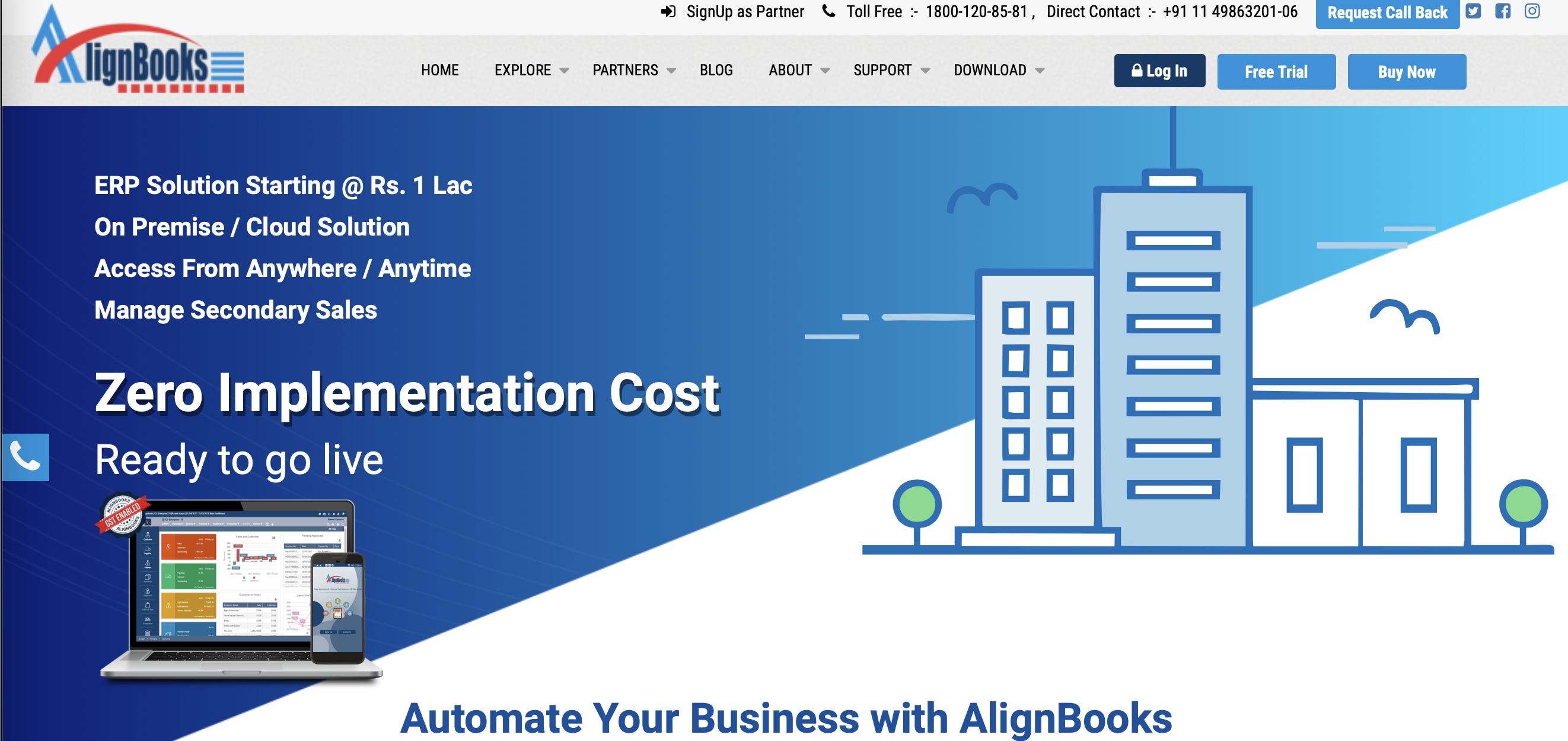 It is a cloud-based enterprise that benefits financial organizations. AlignBooks is recommended for small and medium businesses. In addition, it offers inventory management, customer management, accounting, manufacturing, mobile support, easy invoicing, financial management, and much more.
Top Features
GST compliance.
Provides applications for both mobile and desktop.
Provides secondary sales management.
Offers email and SMS notifications to stay updated all the time.
Salesman and agent-based tracking.
Provides various user access and privileges with user-defined fields and attributes.
Free trial available.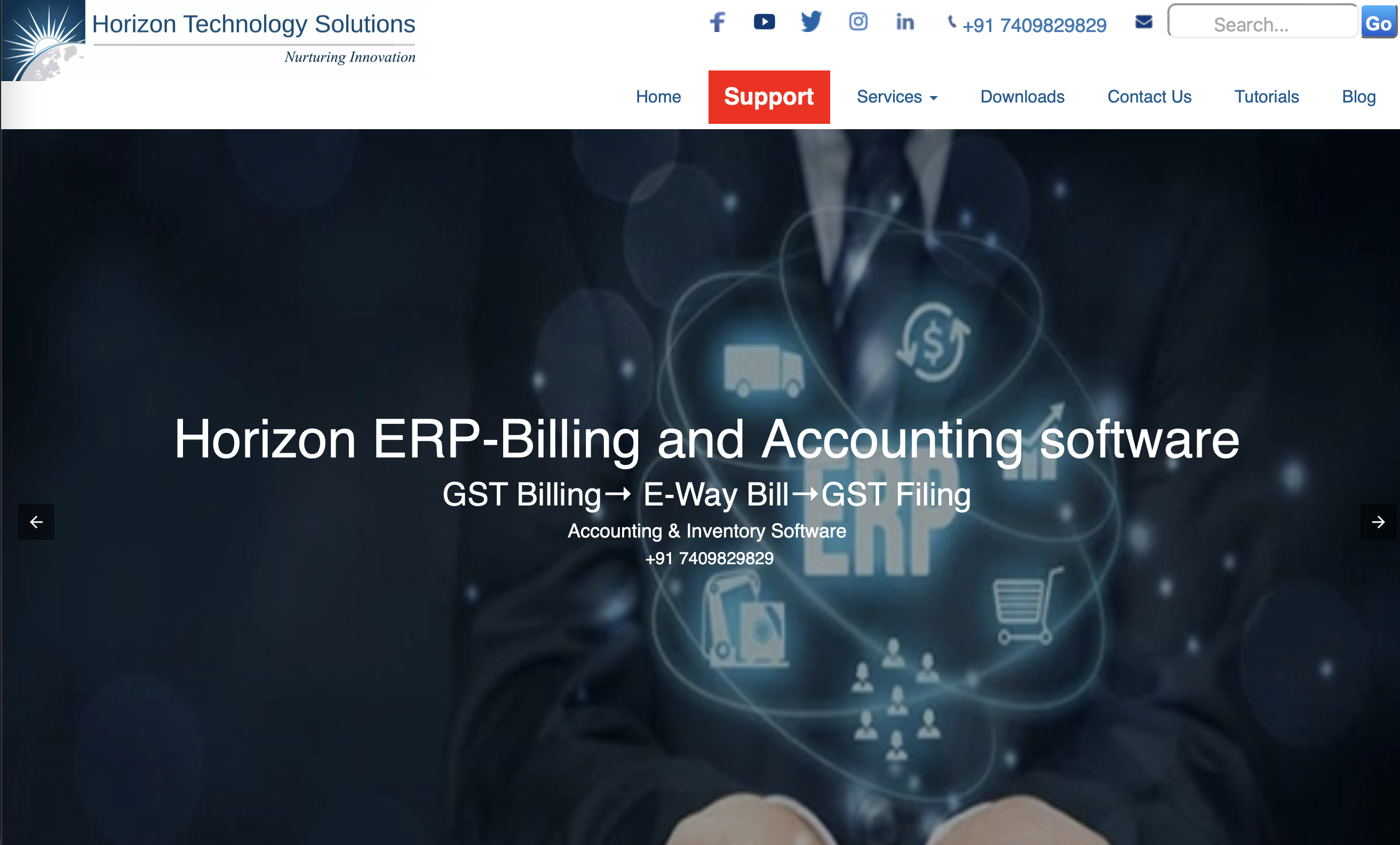 This Indian ERP solution provides many features, such as banking integration, accounting, barcode integration, and more. It also offers GST billing and account software for small businesses. Further, it provides the best billing and invoicing features.
Top Features
Highly suited for distribution, retail, and manufacturing.
Installation requires 0 to minimal technical assistance.
Complete features of inventory management software.
Provides complete control over the inventory.
GST return filing, e-way bill generation, GST invoice, and financial accounting available.
Offers credit management, cash collection statements, ledger summaries, route-wise sales reports, and more.
Free trial available.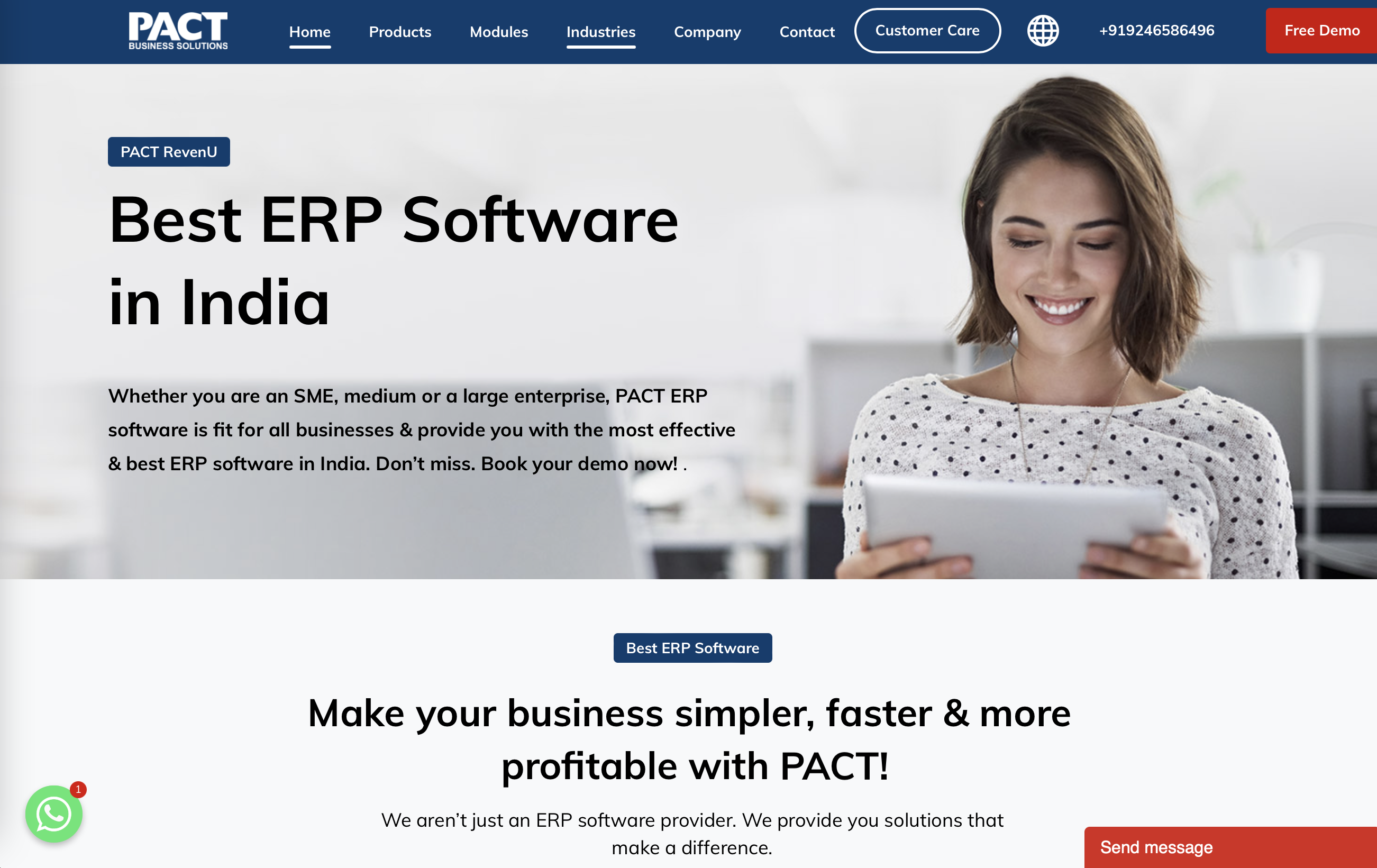 This Indian ERP software is highly recommended for medium to large enterprises. It enjoys a 95% customer retention rate with incredible support.
Further, it focuses majorly on flexibility for every size and nature of the business. Additionally, PACT ERP is known for its ease of use.
Top Features
Third-party application integration for easy flow of data.
Secure, customizable, and scalable ERPs.
Offers budget management, asset management, sales management, purchase management, warehouse management, inventory management, and much more.
Excellent 24x7 support that provides an incredible user experience.
Book your demo now!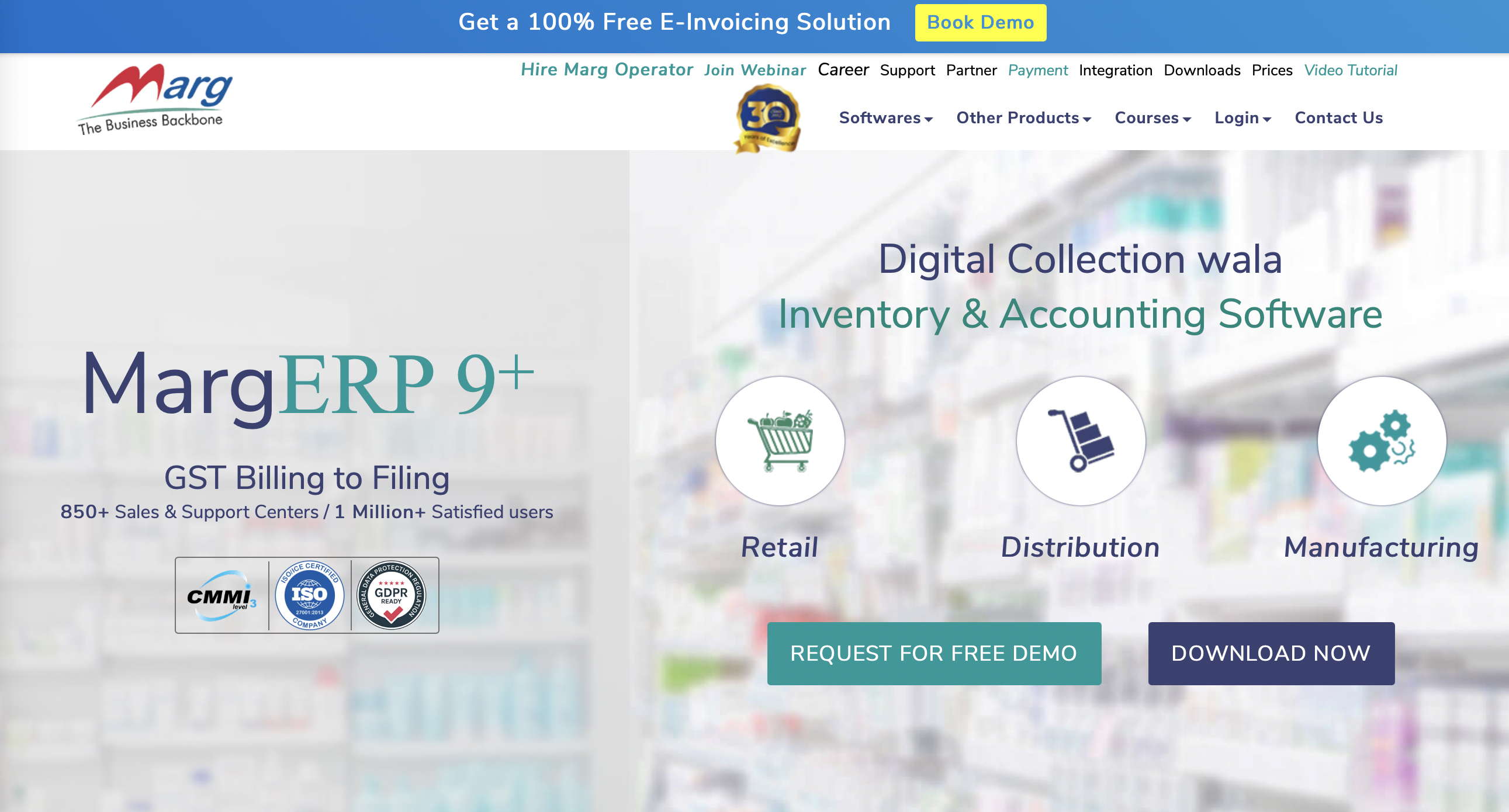 This ERP system is recommended for every business size, be it a startup, agency, small, medium, or big enterprise. Further, it targets to manage the entire downstream supply chains of businesses with a centralized control system.
Top Features
Provide 100% free error-free E-invoicing.
GST billing and return filing, where you can directly upload files in various formats such as Excel, JSON, or CSV.
Simple payments using Marg Pay.
Helps to centralize the product information in a barcode for quick execution of tasks.
Availability of invoices, sale and stock analysis, and other reports directly on WhatsApp.
Book a demo now!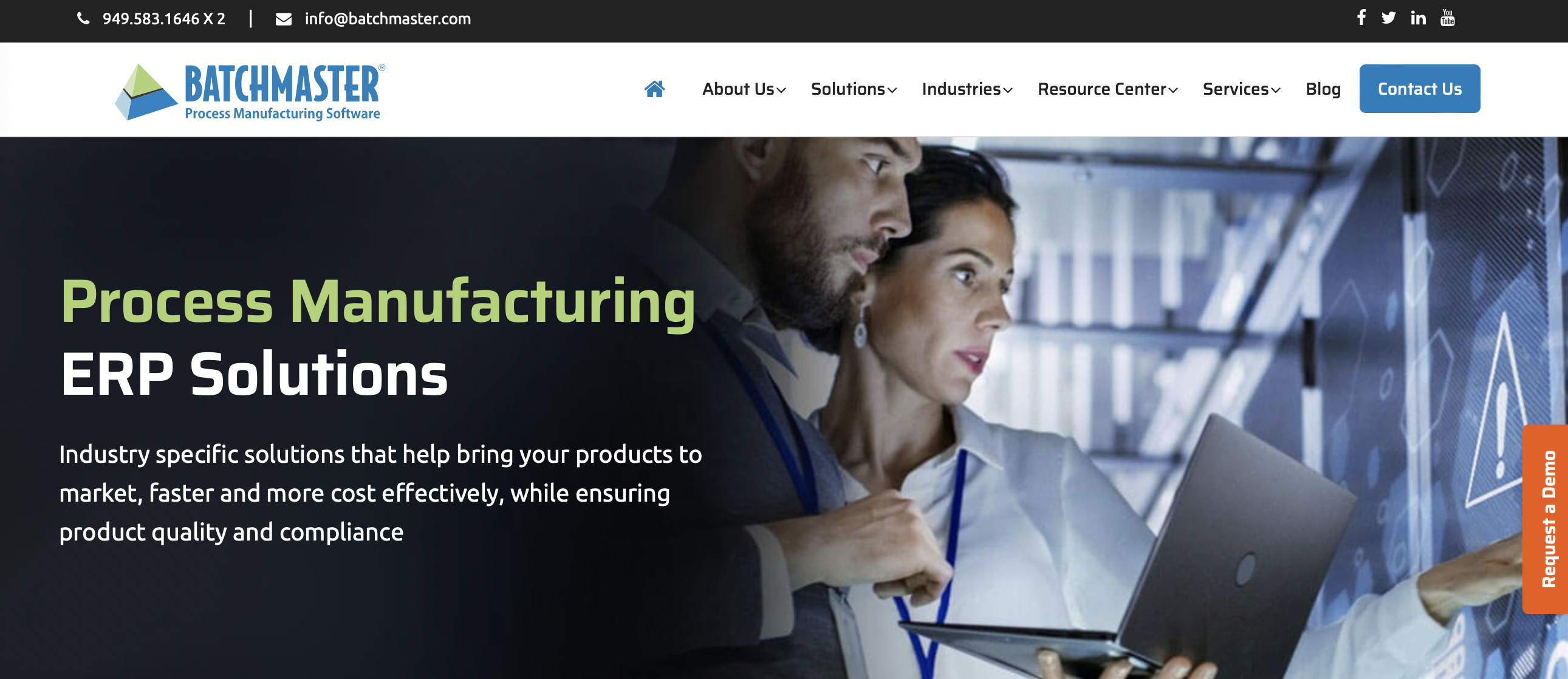 BatchMaster is one of the best ERP software recommended for large businesses. Further, it is highly affordable software too. It provides real-time analytics of the entire supply chain, prompting customers to make faster decisions. BatchMaster ERP has many features, such as mobile warehouse management, quality compliance, finance and accounting, and lower costing.
Top Features
Highly recommended for medium to large-scale manufacturing companies.
Stays at the top with industry standards.
SAP Business One and Microsoft Dynamics embedded solutions.
Centralised system improves efficiency and multiplies profits.
Completely integrated finance module.
Book your demo now!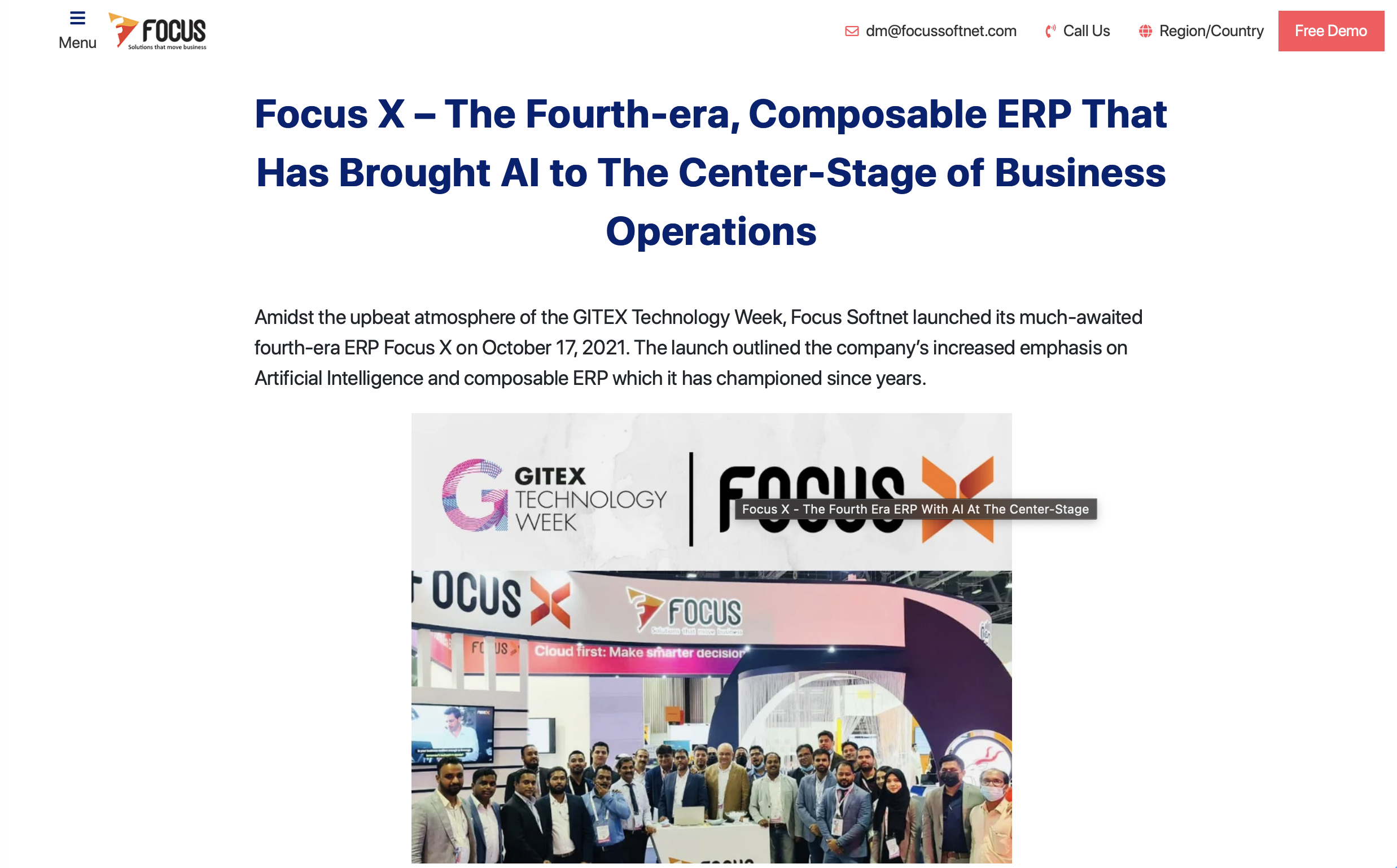 An excellent ERP solution available exclusively on Windows platforms. It is powered by next-gen AI Robotic Process Automation. Moreover, it provides excellent secured banking for customers and vendors. There are multiple features; it manages the budget, procurement, assets, retail, quality control, and more.
Top Features
Provide scalability to businesses.
Has powerful RESTful API integrations.
Built on smart tools to make it easier for businesses to interact with their customers.
High data processing speed and accuracy.
Reliable data reporting mechanisms with high optimization.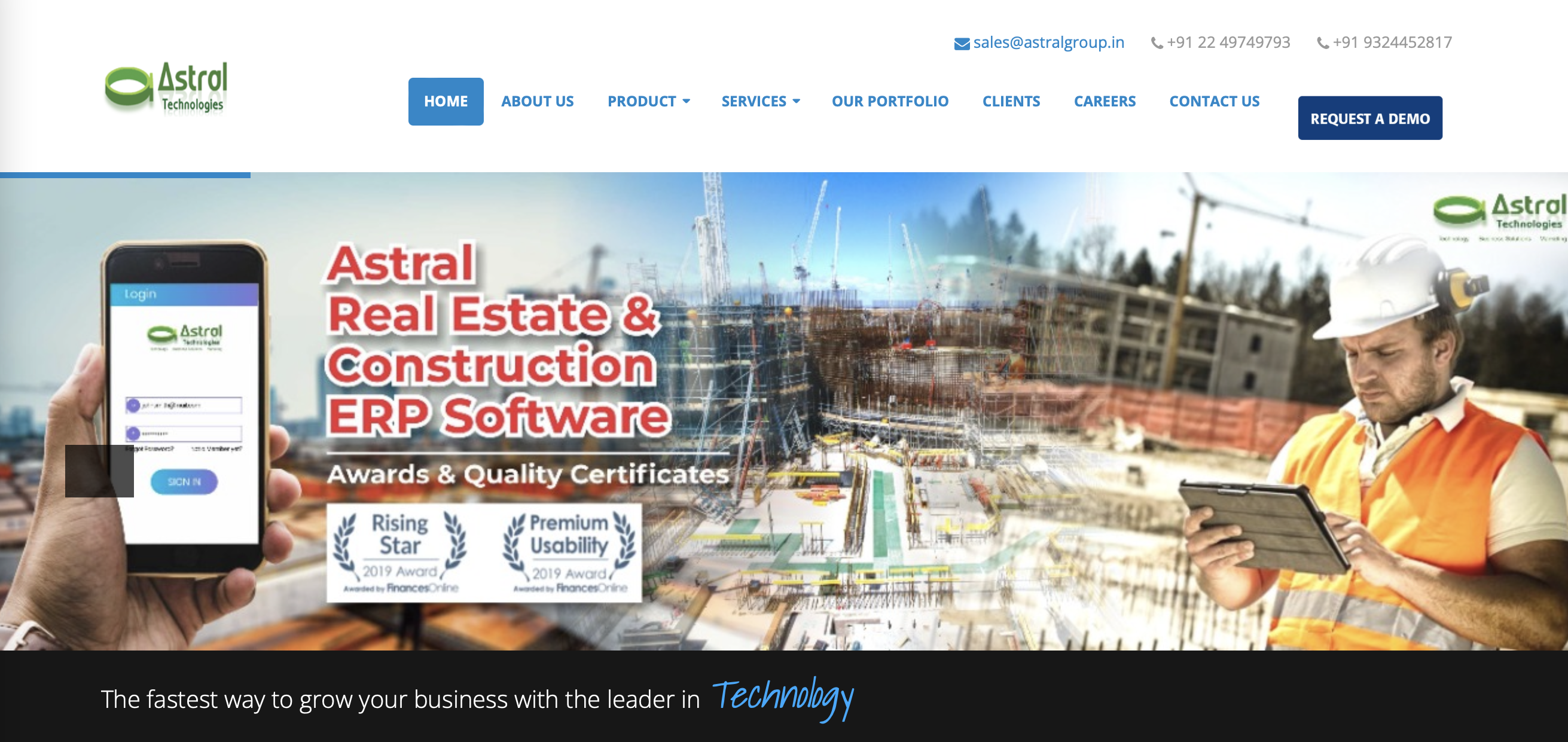 This is another great option for ERP software. It provides an end-to-end solution for flexible working. Astral uses the latest technology and is highly compatible with devices such as tablets, desktops, smartphones, and laptops.
Top Features
Control over the production process and stock management.
Real-time tracking for an inventory of finished goods batch processing.
Provide a centralized management hub so companies can efficiently administer the workflow processes.
Comprises multiple models such as product, purchase, stock, sales, order, expense, and user management.
Book your demo now!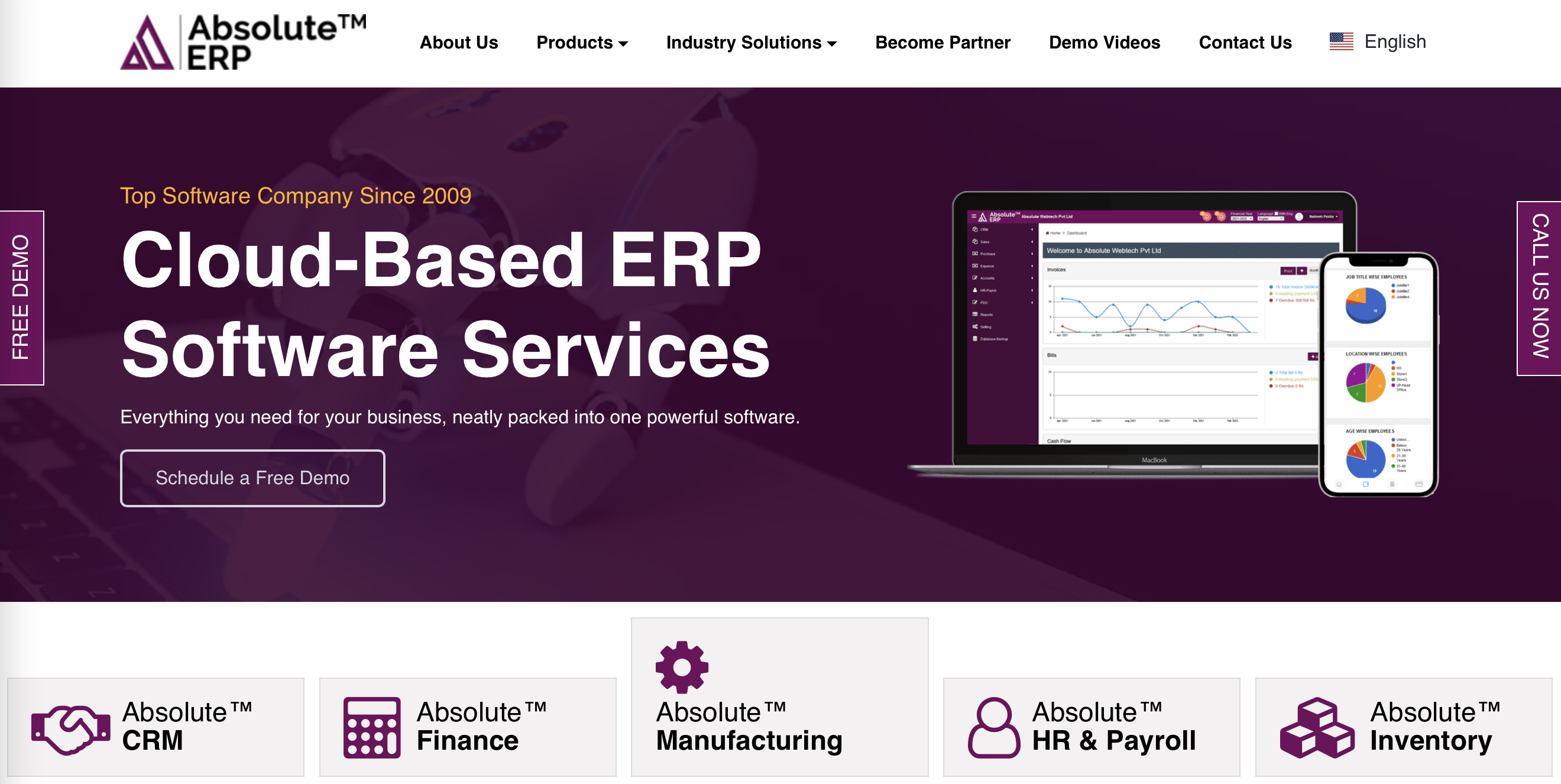 Absolute ERP provides cloud-based ERP software services. It is specially curated for every business size. In addition, it guarantees better business planning, monitoring, and scheduling. The centralized database streamlines the majority of work.
Top Features
Excellent data analysis of the business.
The software is upgrade-friendly.
Customizable ERP development services.
Smooth customer experience.
Helps to plan budgets better and aids in project management.
Click here for demo videos.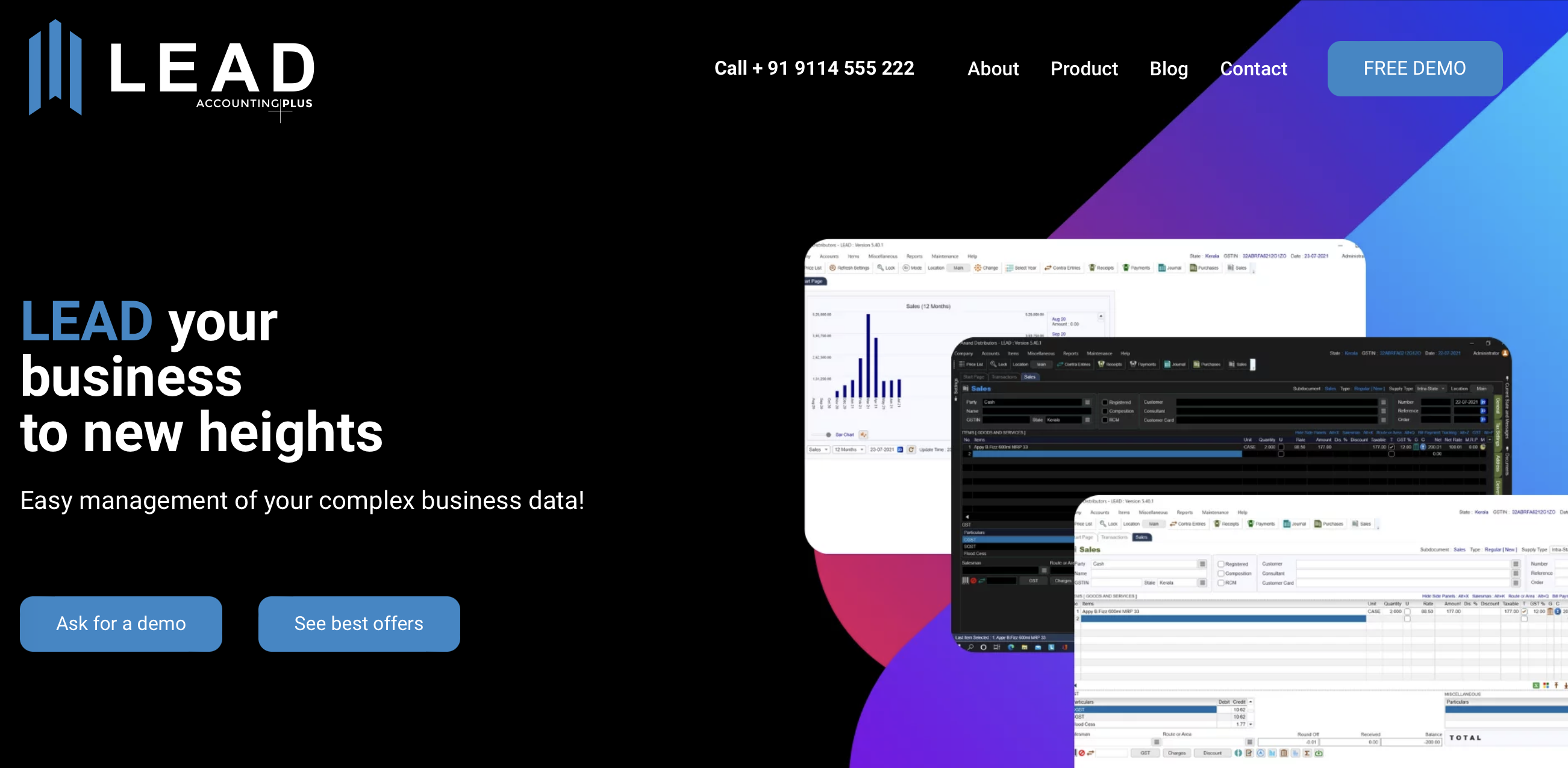 It's a widely used ERP software in the service industry. This software caters to the need of every business type and individual working independently. Moreover, it manages your business data seamlessly. It has a rich and simple user interface. With LEAD accounting plus, you get easy invoicing, inventory management, tracking of data, and much more.
Top Features
Easy GST filing.
User-friendly billing interface with barcode, taxation details, online order processing, invoice processing, and much more.
Easy solutions for project management and manufacturing.
Offers live reports of multiple projects.
Get a free demo here.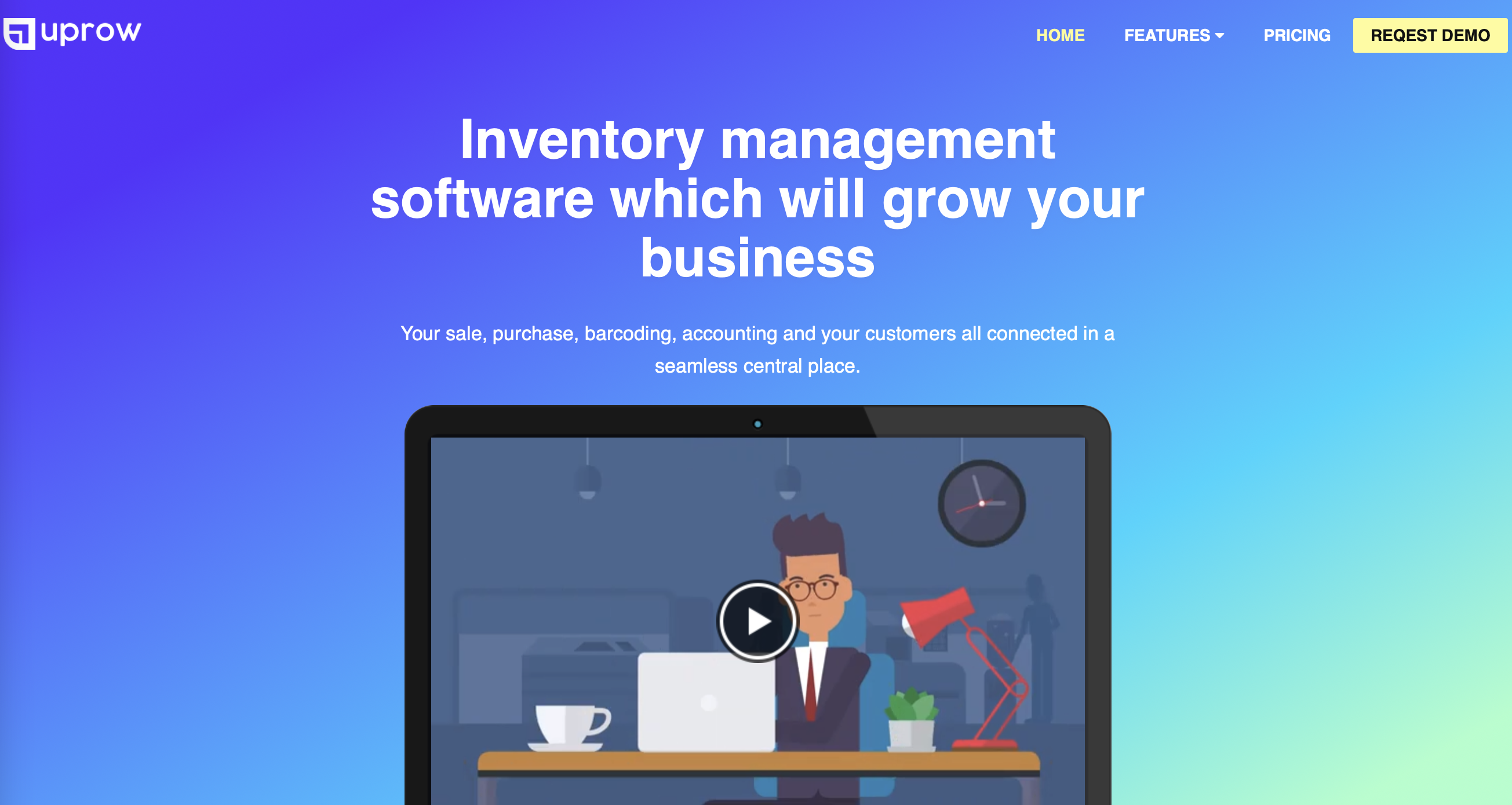 This software manages and enhances the scalability of the business. It is highly convenient to make sales purchases, manage accounting, and customers in a centralized place. With Uprow, you can make better purchase decisions, take the help of barcoding to make tasks easier, and get access to fast billing.
Top Features
Provision of smart reports providing deep analysis of your business.
Works on all operating systems , such as Windows or Mac.
It is powered with the latest technology; hence, you get fast billing and order processing.
Offers easy return and refund procedure in the system.
Get your demo now!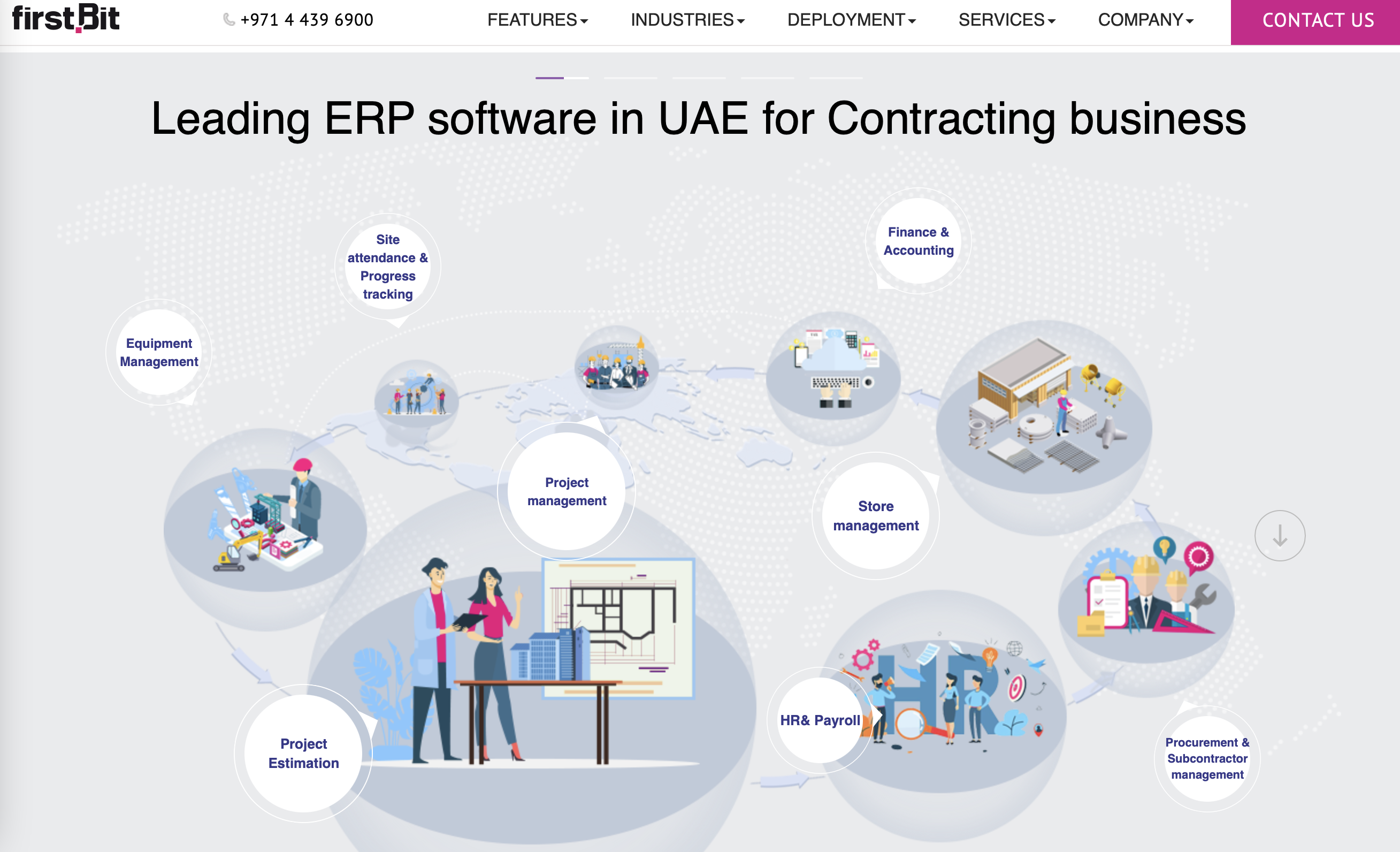 It is an excellent UAE-based company providing ERP software for your business. FirstBit has various advantages, such as inbuilt BI, a system handled by experts, FTA-accredited software, and customizable features that best suit your business.
Further, it sorts out your financial and accounting tasks easily.
Top Features
Provides real-time online inventory tracking.
Helps to streamline warehouse operations.
Comprehensive reporting tool with a complete analysis of your business.
Option to create custom reports.
Easy to understand and use the dashboard to track several projects.
Easily automate HR and payroll processes.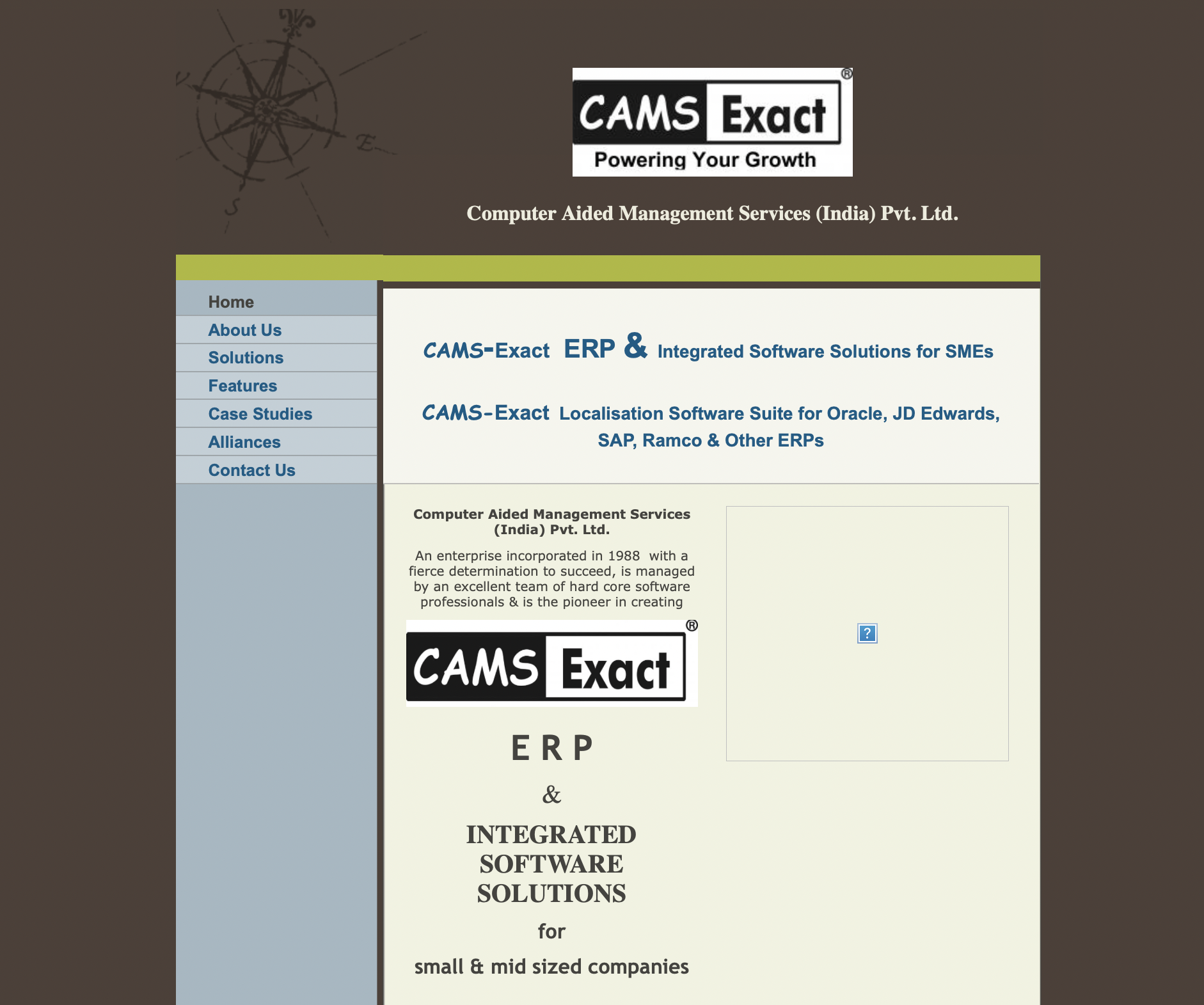 It provides ERP and integrated software solutions for small, medium-sized, and large enterprises. CAMS is known to provide speedy implementation and is user-friendly.
Top Features
Plug and play solution for localization for ERP.
Minimal support is required after the implementation of software.
Works with multiple versions of any kind of ERP.
Obtain an overall view of the entire business and discover new routes to gain profits.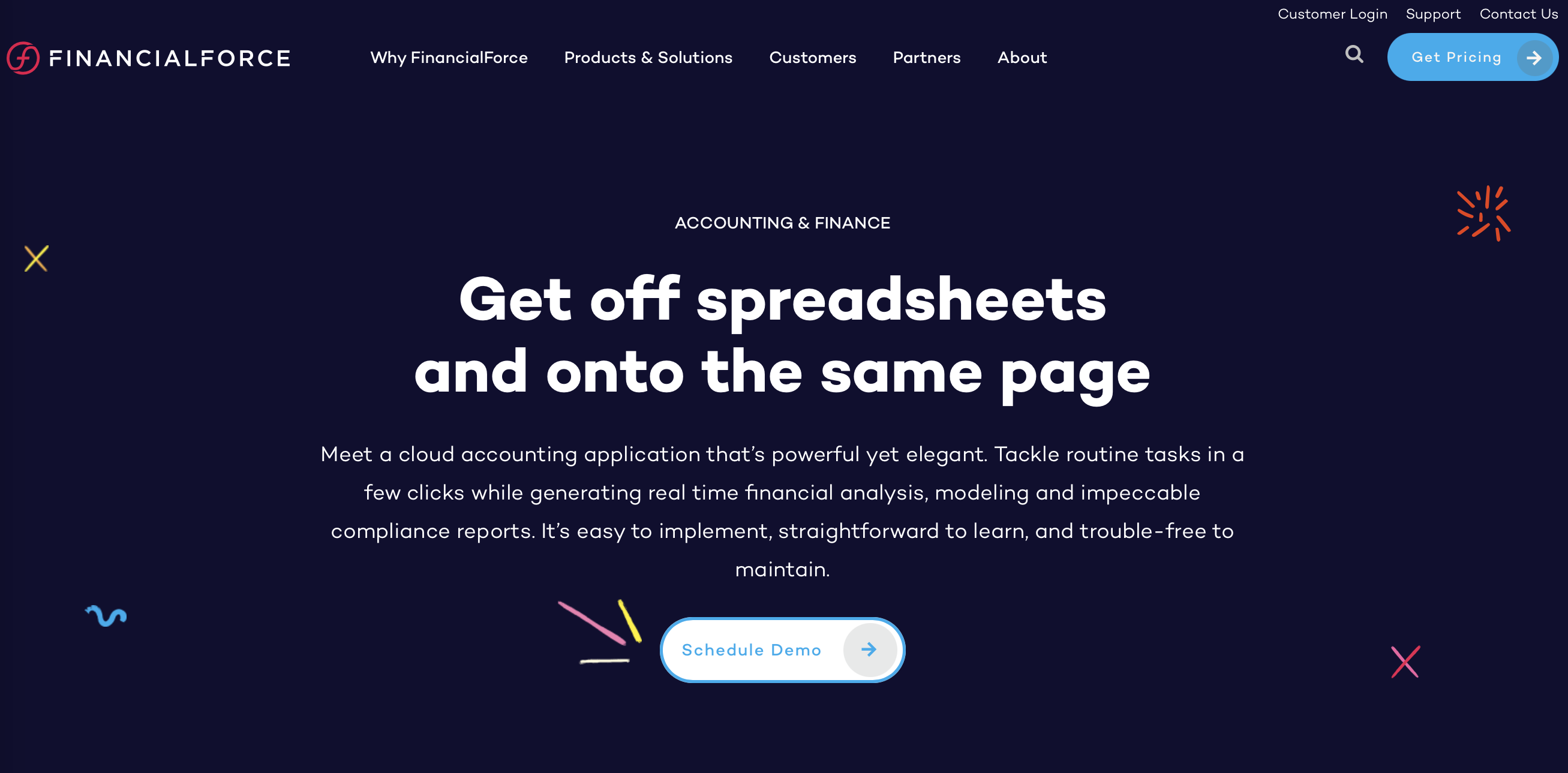 Financial force is widely accepted by thousands of users worldwide. It has successfully gained more than 1400 customers in 30+ countries. In addition, with the help of the professional services cloud, it becomes easier to manage teams and projects in a single app.
Top Features
Customer success cloud: this feature provides every customer's journey with customer success software.
Easy connection of sales and service delivery on the salesforce platform.
Manage routine tasks easily by generating real-time compliance reports.
Get real-time financial analysis.
Easy to manage global operations within a few clicks.
Get a live demo .
Sage is running successfully across 150 countries. It helps businesses manage their finances, inventories, and operations within a few clicks. Multiple features, such as flexible deployment options, help manage accounts, operations, and distribution processes in less time.
Top Features
Auto detect errors and unrecorded transactions.
Easier to manage finances with multicurrency.
User-friendly interface.
Provision of multi-location inventory tracking.
Offers cloud-enabled financial tools.
Simplifies inventory management for all types of businesses.
Book your demo now!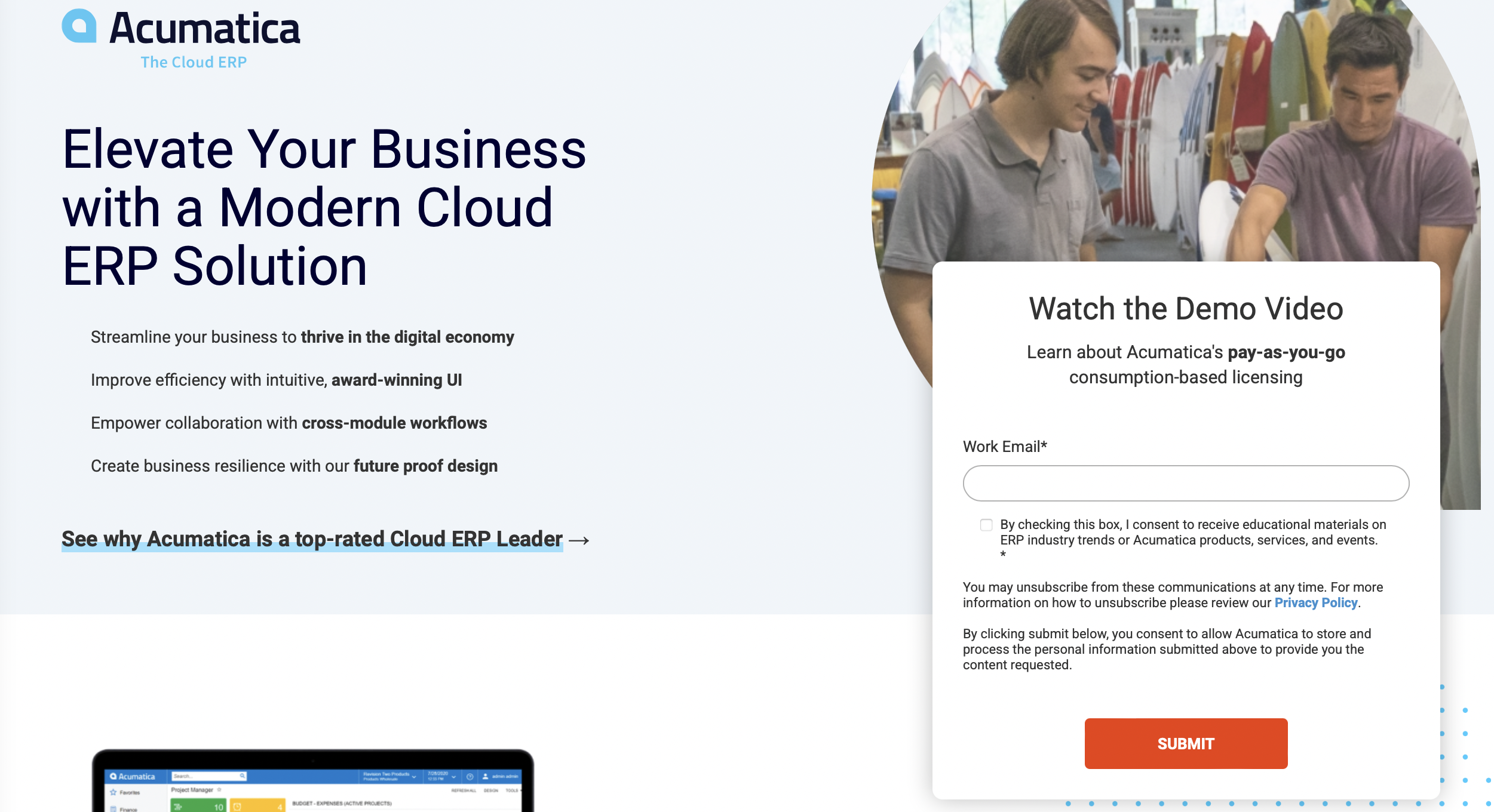 Acumatica is a modern cloud ERP solution thousands of people use worldwide. It streamlines the business and has an award-winning UI. Moreover, it provides a single data model, streamlined integration, and flexible deployments. It is backed by artificial intelligence, which makes automation easier and improves the efficiency of the business.
Top Features
Cross-team workflows make collaboration with teams.
Offers real-time insights on any device.
24x7 access to different tools and functions.
Customer friendly licensing.
Helps manage financial management, construction management, commerce integrations, order management, manufacturing management, payroll, service management, and more.
Get your demo here.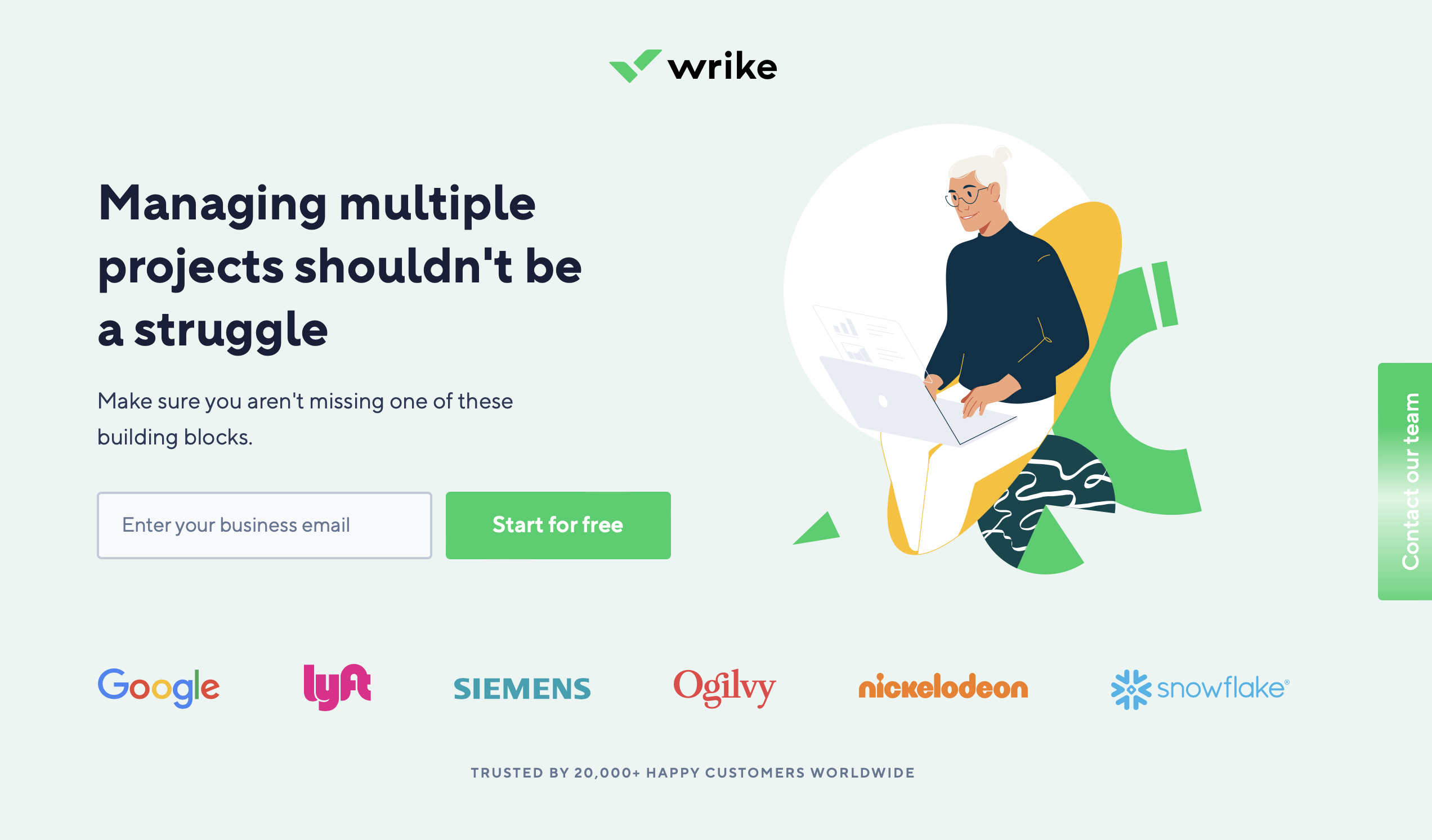 Wrike is a great option to manage your daily workflows and flourish the business. This platform helps streamline your processes and clarify your work regime. Moreover, you can create custom workflows, set a timeline, and build interactive Gantt charts .
Top Features
Quick review of digital documents.
Analyse results with impressive graphs and reports.
Real-time and interactive reports.
Collaborative proofing and approval tool.
Easy drag-and-drop features to schedule projects and keep an eye on.
Easily customizable dashboards.
Get your demo here.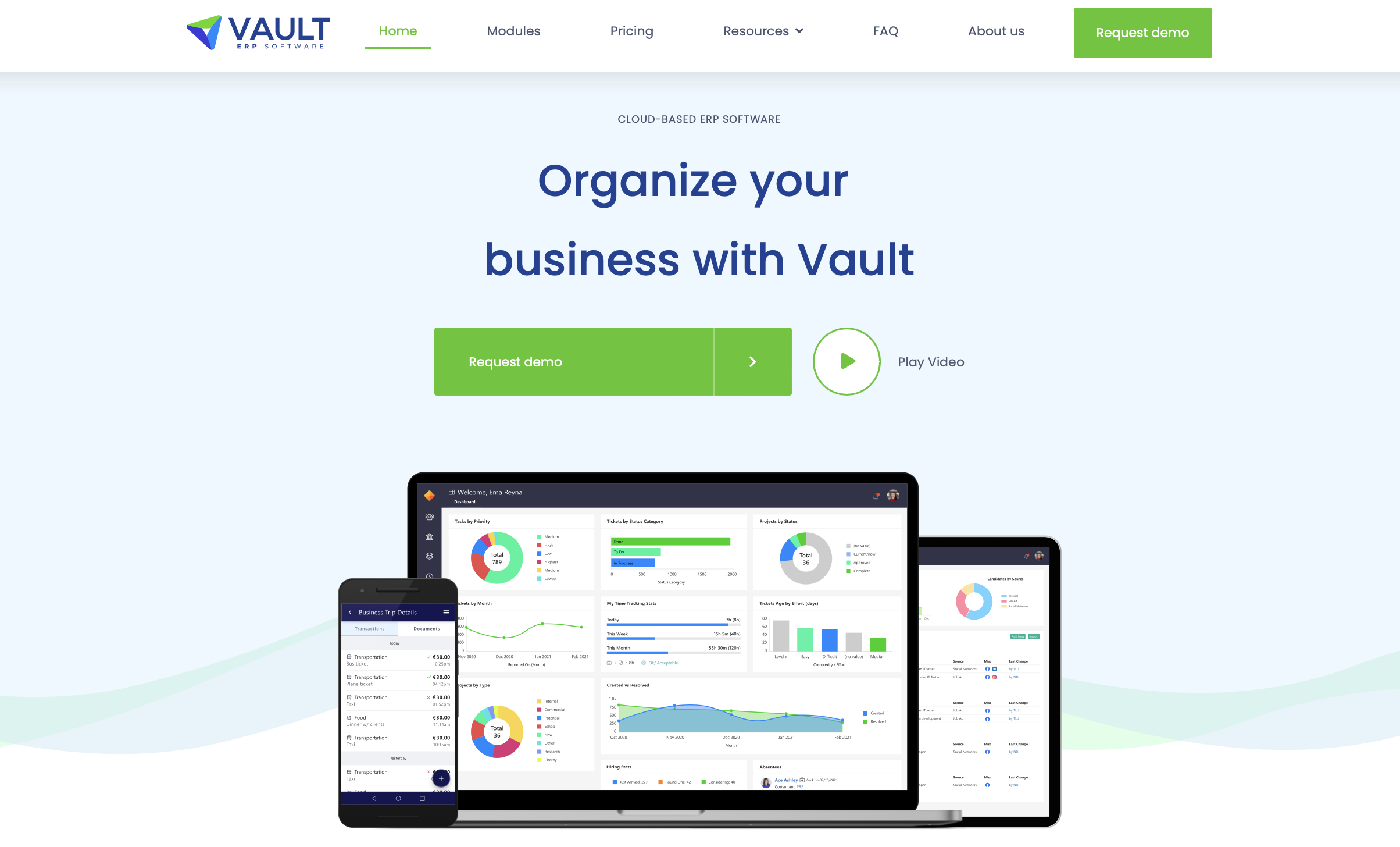 It is an excellent cloud-based ERP software that helps to organize your business easily. It guarantees high productivity and efficiency. Moreover, it digitalizes your business processes with accurate reports and management of projects.
Top Features
Different modules can work as one large unit or independently.
Provides multi-company setup.
It handles HR management, operations management, sales management, financial management, and project management with ease.
It is fully customizable as per the business needs.
Get your demo here.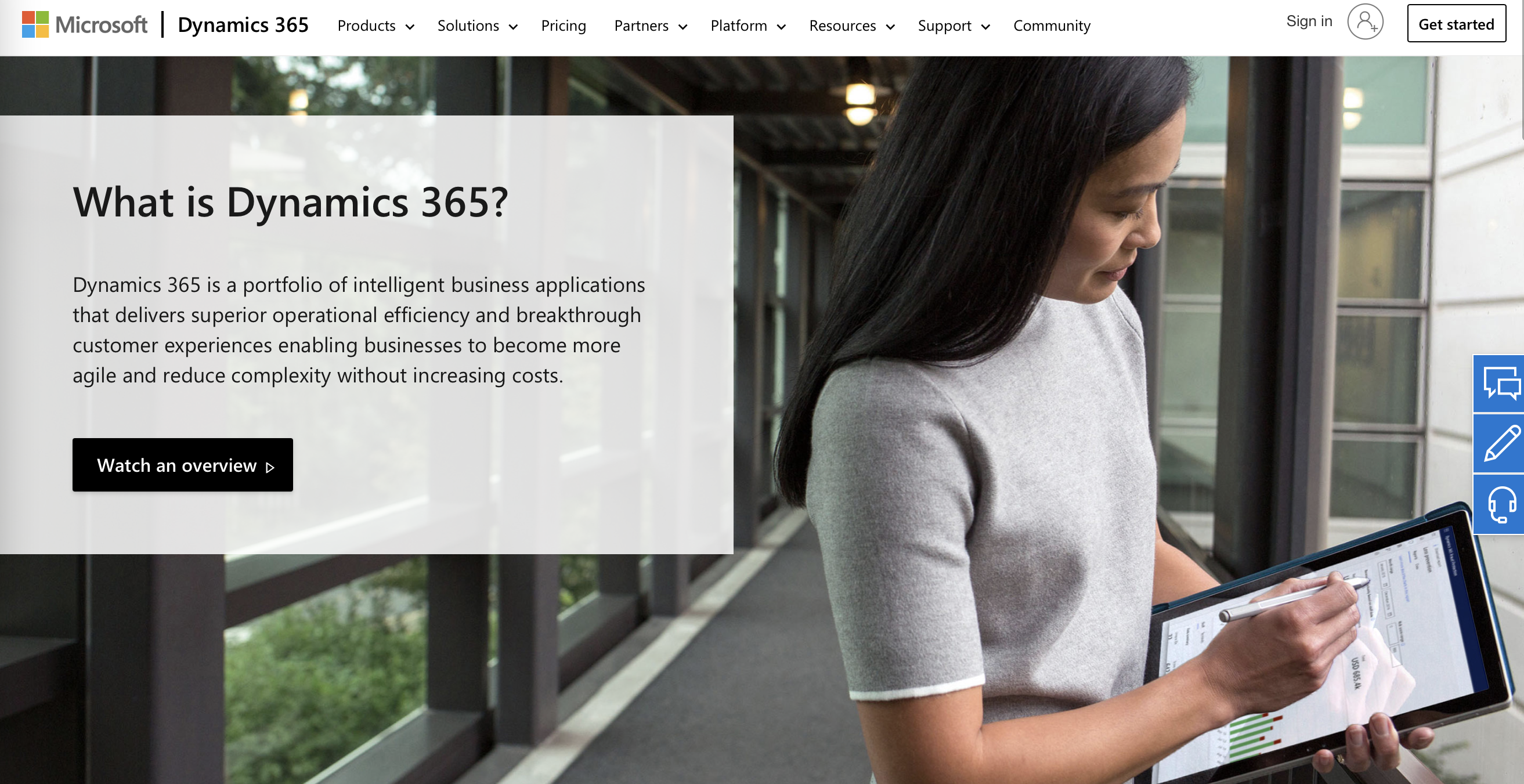 With Microsoft's Dynamics, you can be more efficient with your business. It is a well-known comprehensive ERP solution and is widely adopted. It reduces costs and streamlines business processes. Interestingly, it is powered by artificial intelligence that provides predictive insights into supply chains and operations.
Top Features
Provides increased visibility of customers' needs.
Uses pre-built and modular applications to enhance the capabilities of your existing solutions.
Possible to rapidly deploy solutions and see faster results.
Use Microsoft cloud or other business tools as and when required.
Get your demo now!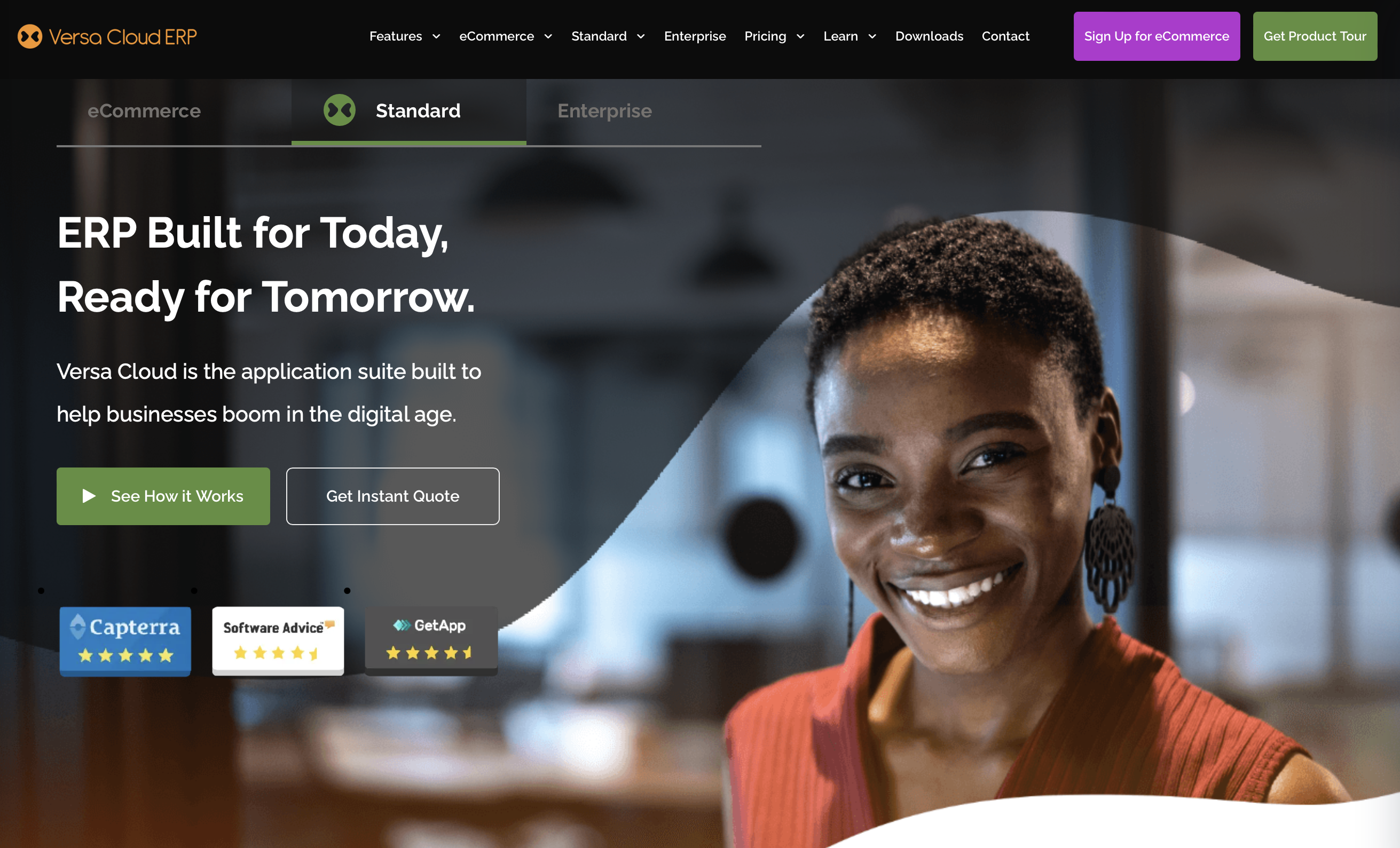 Versa Cloud helps to simplify accounting, distribution, inventory, and manufacturing. It provides customizable ERP solutions for large enterprises. Further, it is very easy to set up and use. The modern cloud ERP solution accelerates growth by providing scalability to different businesses.
Top Features
One integrated workspace.
Simple and affordable application.
Helps scale e-commerce business.
Automate business processes and provide solutions to modern business needs.
Take a product tour .

Multiple organizations use SAP worldwide to run their businesses easily. It provides advanced analytics and digital assistants. Moreover, you can enjoy flexibility, scalability, and a minimal maintenance platform. It also provides fast deployment and an easy-to-use interface.
Top Features
Provides cloud security management.
Highly flexible solutions.
Innovative solutions for asset management, finance, manufacturing, sales, services, sourcing and procurement, and many more.
Provides top-notch warehouse management.
Best suited for all business sizes.
Get your demo here.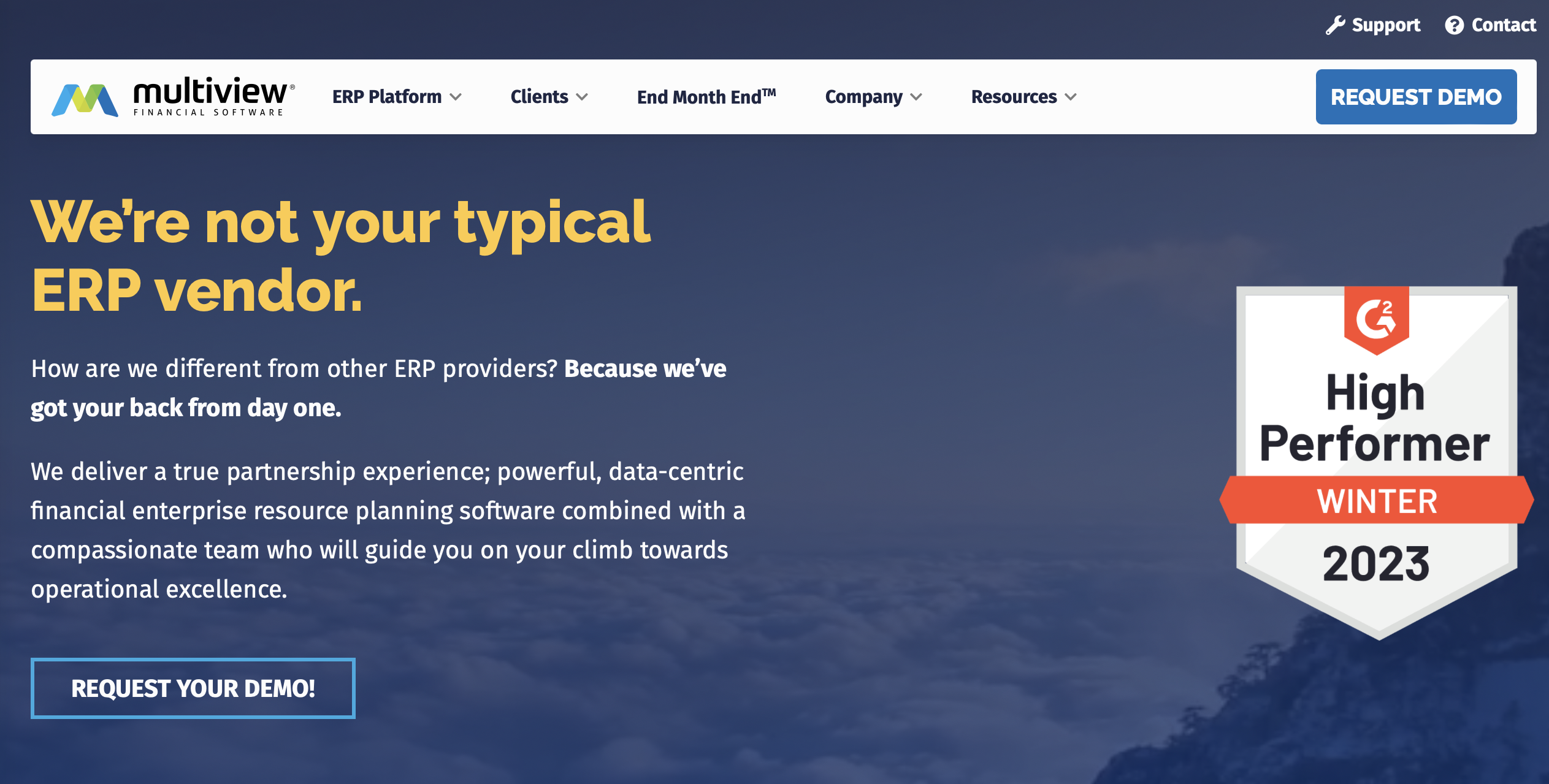 Multiview ERP offers powerful data-centric resource planning to businesses. Any size of enterprise can read the benefits of accounting and financial planning using this platform. Moreover, using the Multiview ERP can improve the quality of work as it provides excellent business insights, business automation, inventory management, and core accounting.
Top Features
Offers automated workflows.
Excellent project and document management.
ViewPoint, a fast and powerful reporting environment, provides easy access to data from dashboards and analyzes them.
Provides a barcoding app.
Easy budgeting and forecasting.
Get your demo here.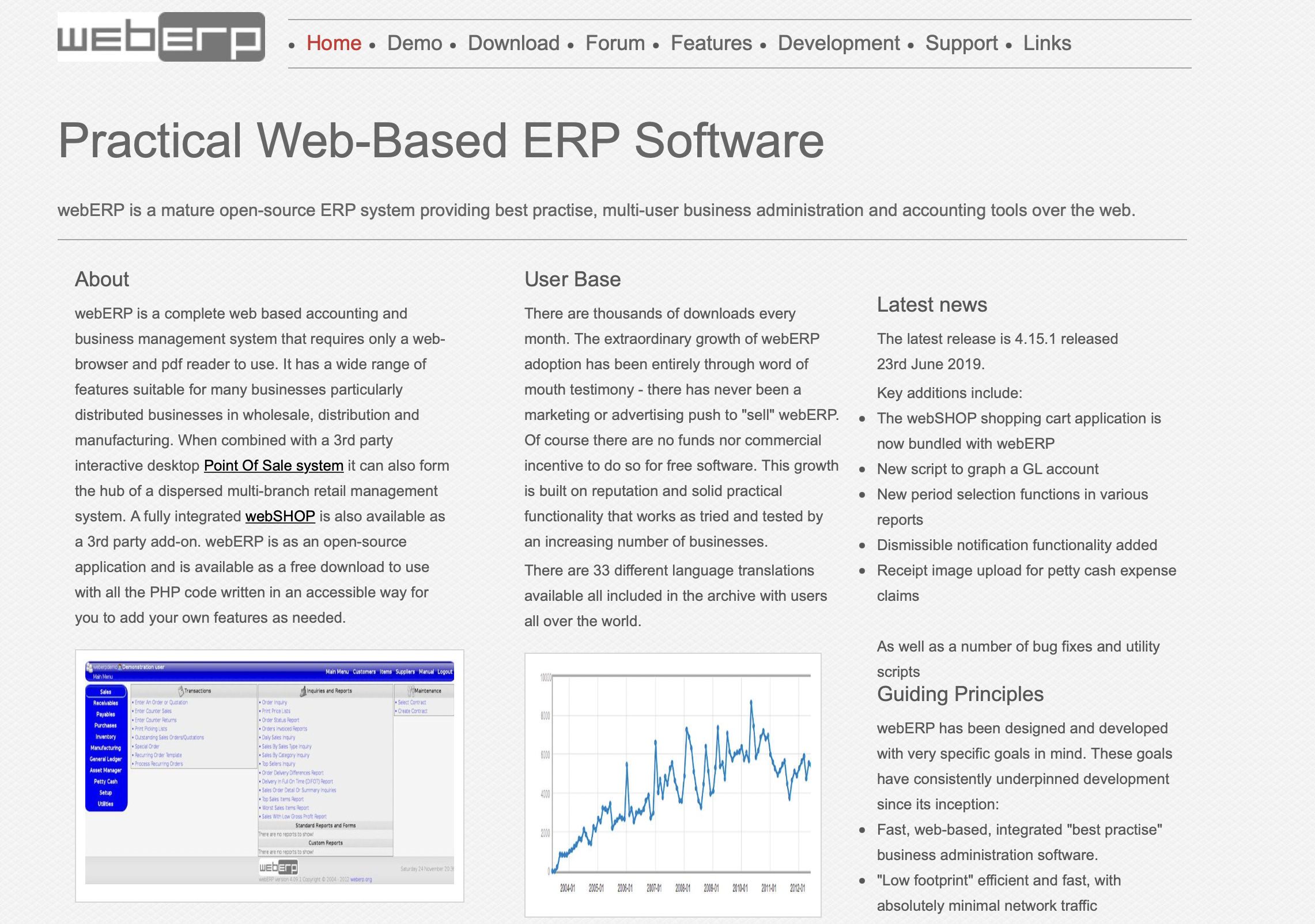 It's a practical web-based ERP software offering multi-user business administration tools to businesses. WebERP is known to be fast and well-integrated with business administration software. Further, it is platform-independent and does not rely on proprietary technologies.
Top Features
Provides high security.
Completely web-based.
Provision of daily sales reports and ad hoc sales graphs.
Unlimited number of warehouses can be maintained.
Multi-currency available.
Get your demo here.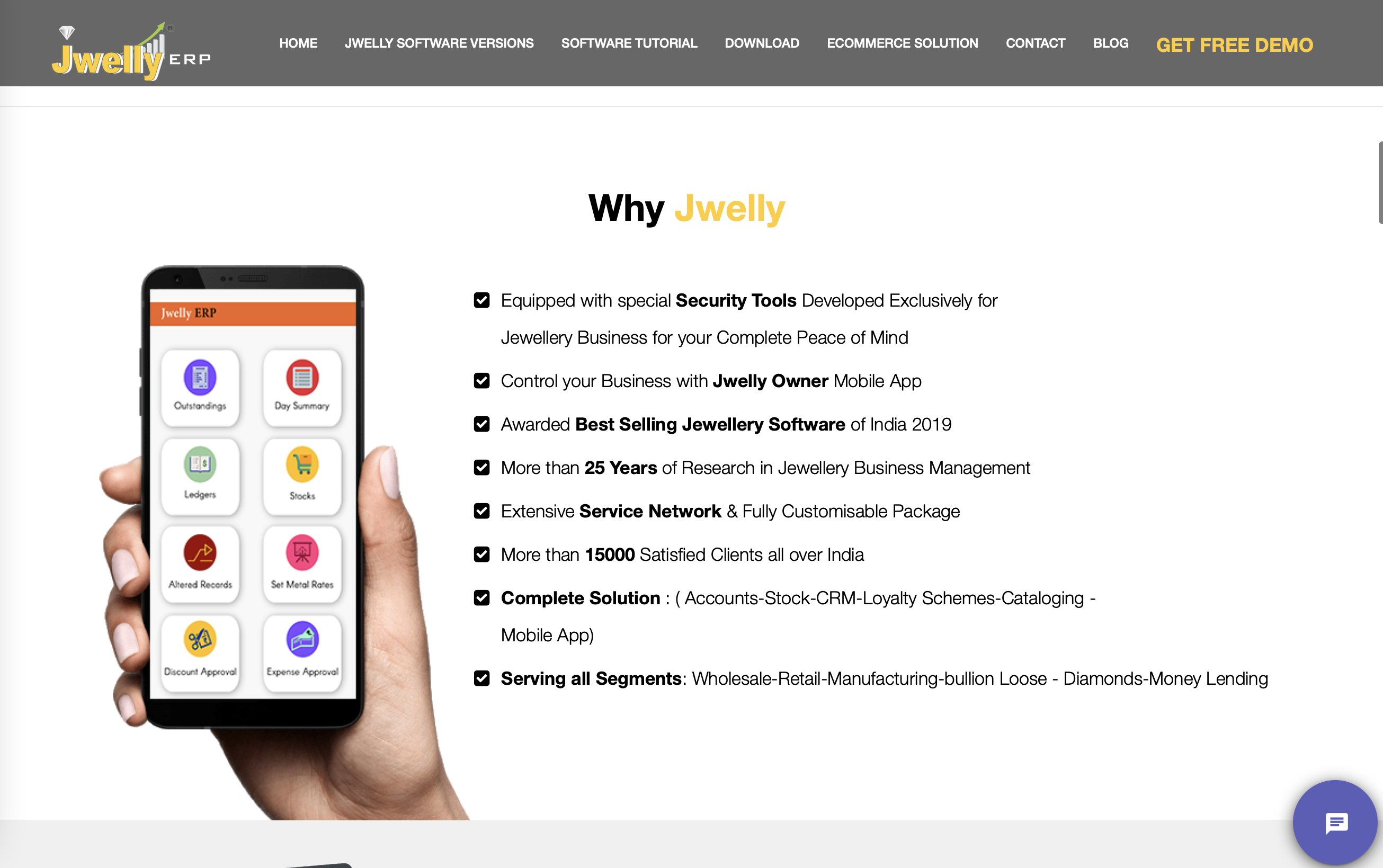 It's a comprehensive ERP software especially aimed at jewelry business owners. It comes with inbuilt inventory management that helps to keep track of different products, update them, stock summary management, and much more.
Top Features
Offers sale/purchase management.
Provided by the reports including cashbook, metal book, daily trading, balance sheet, and more.
Offers proper management of the order-wise status of every product.
Notifies you about various notifications such as bills, orders, etc.
No worries regarding managing retail invoices, tax invoices, and quotations.
Get your demo here.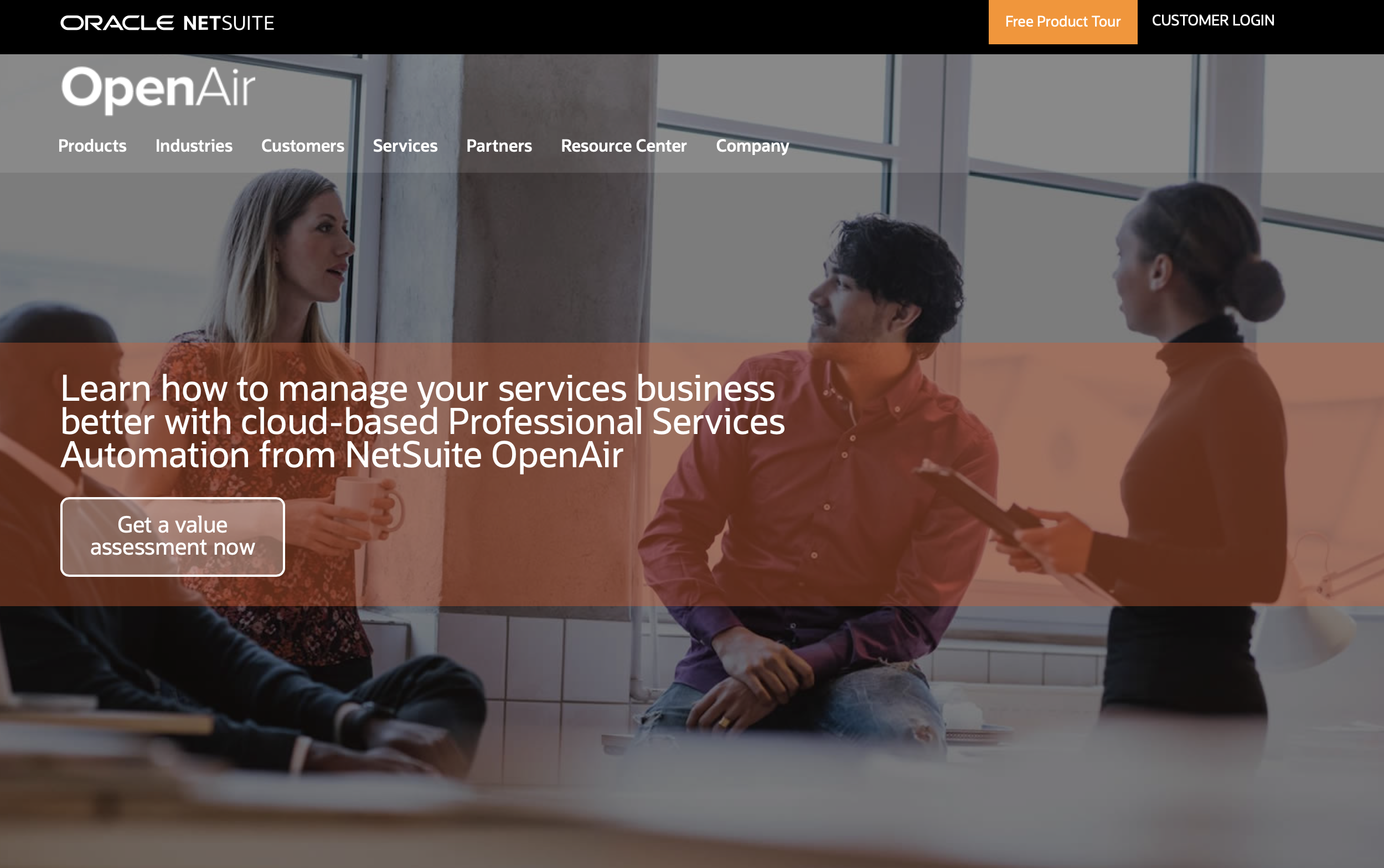 It is one of the best solutions available for resource, project management, expense management, and timesheet. Oracle NetSuite OpenAir provides rapid ROI and cloud-based delivery, allowing excellent software maintenance.
Top Features
Project management
Resource management
Excellent reporting and easy-to-use dashboard.
Timesheet management.
Project budgeting with ease.
Expense management.
Easy invoicing procedure.
Get your demo here.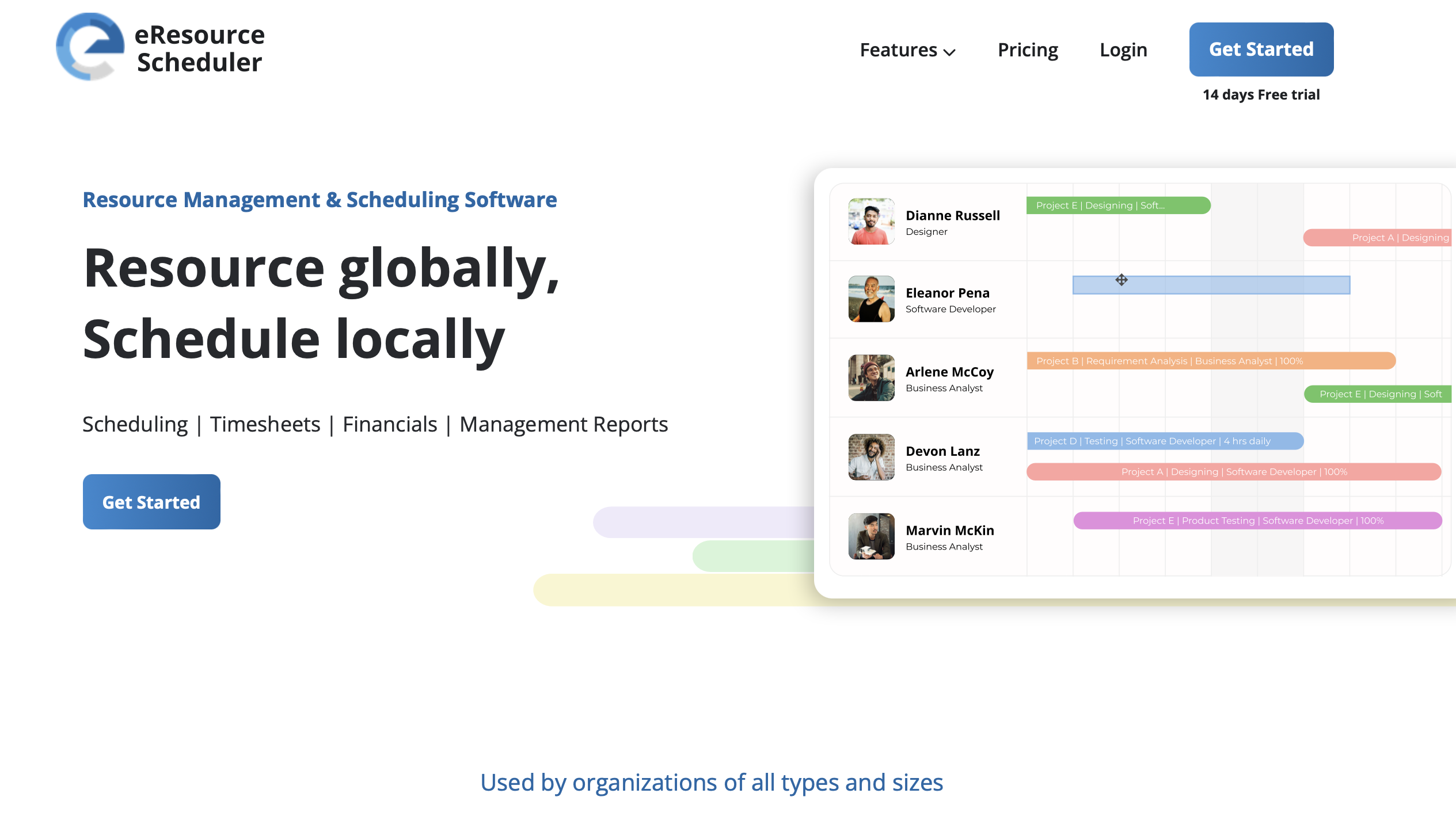 It's an excellent resource management and scheduling software. eResource scheduler helps schedule resources from a centralized database and guarantees resource utilization. Additionally, it captures real-time data and presents custom reports.
Top Features
Provide billing rates and hourly costs.
Centralized resource management pool.
Effective resource mapping.
Flexible delivery and integration.
API for smooth integration.
Get a 14-day free trial.
Final Remarks
As you can see, plenty of ERP software is available in the market. They provide ample features to streamline your workflow and guarantee a productive work regime. With the provision of a demo, it is easier to test the software first and then make an informed decision.
I hope the information on the 30 best ERP software helps you in the best possible way.
Leave a comment below to tell which one is your favorite pick! Adios!
People are also reading: