Understanding how browsers and the internet work is crucial whether you're a normal user or a web developer who spends their days working on the internet. As most of us use a browser regularly, you may have heard about the term cookies. Though you may not know what exactly the term is, you may have encountered it while surfing the web.
Many times, when you visit websites, many of them ask whether you allow your browser to accept cookies or not. So, what exactly are these cookies?
When you browse any website on the internet, your browser sends a text file to the web server. This file is nothing but a cookie. Cookies track the web pages you visit on a particular website and provide an amazing user experience when you visit the same site the next time.
The Safari browser, by default, enables the cookies, whether it is your Mac, iPhone, or iPad. If you get errors regarding cookies while visiting a few websites, it indicates that the cookies may have been disabled. To overcome this issue, you need to enable your browser cookies.
In this article, you will learn about cookies, their types, pros/cons, and how to enable them on the Safari browser on Macbook and iOS.
So without wasting further time, let's get started!
What Are Cookies and How Do They Work on the Browser?
Cookies, or HTTP cookies and Internet cookies, are small text files with tiny bits of data that are stored on the web browser. It is generally the case that websites use these tiny bits of data to track users, hence enabling the websites to provide features that are specific for each user. In this way, cookies play an integral role in uplifting the browsing experience and are also referred to as the heart of a website's functionality.
A common example of such a cookie is an authentication cookie. When a user tries to log in to a website, a cookie is returned that is used to identify and confirm you've successfully logged in. Then it enables you to interact with the website. In simple terms, this cookie act as a confirmation that you're a user who has logged into the site.
Types of Cookies on Browsers
There are various kinds of cookies used on browsers, but the four most common ones include:
Session Cookies : These are temporary cookies that are only stored and used on the browser while it's open. When closed, the cookies get removed, thus bringing a lower security risk. They are generally used for e-commerce or shopping websites.
Persistent Cookies : These cookies remain in use even after the browser has been closed. They are used to remember login details and passwords, so the user doesn't need to re-enter them every time while logging into the site.
First-Party Cookies : The website you are visiting directly installed first-party cookies on your browser. These cookies enable the website owners to collect analytics of the site and perform various other useful functions to provide a good user experience.
Third-Party Cookies : These cookies are installed by third parties that are used for collecting information about users for certain research tasks such as analyzing user behavior, demographics, or spending habits. Advertisers typically use third-party cookies with the aim of ensuring that their products and services are marketed in the correct direction.
Pros and Cons of Cookies
When using cookies on the web, it's crucial to know the pros and cons involved while using them. Let's analyze and have a look at some of the pros and cons that come along with them.
Pros
Cookies occupy very less storage or memory and are stored on the user's computer. As a result, it doesn't make any extra burden on the web server .
They store and remember information related to forms, thus making it easy for the user to log in or to re-enter the data directly without manually typing them with the keyboard.
Cookies help us to show relevant ads and help the advertiser to target their products to relevant customers.
They work transparently irrespective of the user being aware of the information that is being stored.
Cons
As a user browses the internet, a growing number of cookies are accumulated. These cookies will remain on the user's hard drive until they are deleted. This eventually causes the browser to lag or slow down.
Privacy is a major concern for users when it comes to cookies. Whenever a user surfs the website, these cookies track all the activities of the user.
These files are simple to access and can be viewed by any intrusion. Additionally, not all websites that gather data through cookies are trustworthy. Some of them may be malicious and use cookies to hack systems.
How to Enable Cookies on the Safari Browser?
Now that we know what cookies are and how they work on browsers. Let's now see how to enable them in Safari.
Follow the guide below to enable cookies on your Safari browser for Macbook and iOS (iPhone/iPad).
Enabling Cookies in Safari for Macbook
1. On the MacBook, open the Safari browser.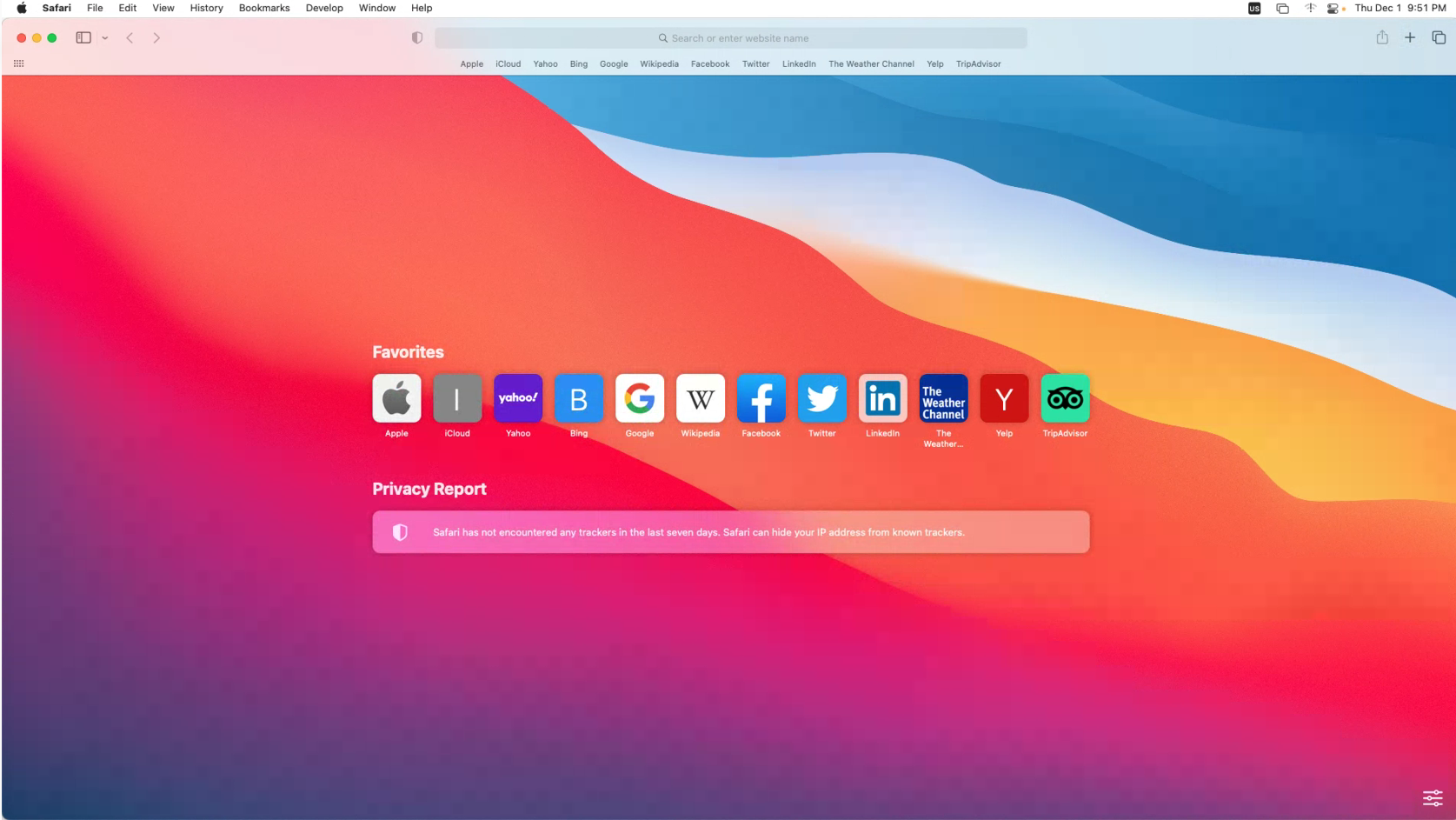 2. Hit the Safari menu button at the top right-left corner and select Preferences .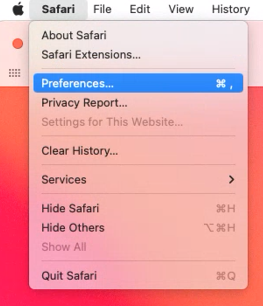 3. A pop-up window will appear, go to the Privacy tab and uncheck the Block all cookies option.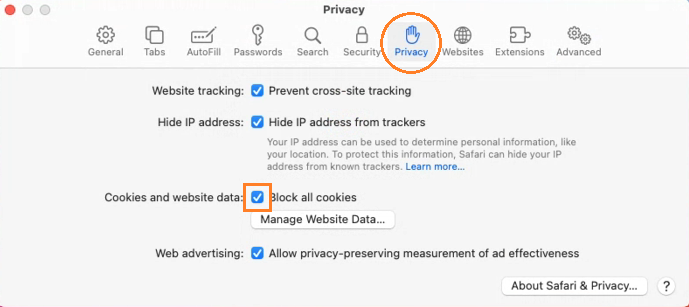 Enabling cookies in Safari for iOS (iPhone)
1. On the home screen of your iPhone, open the Settings app.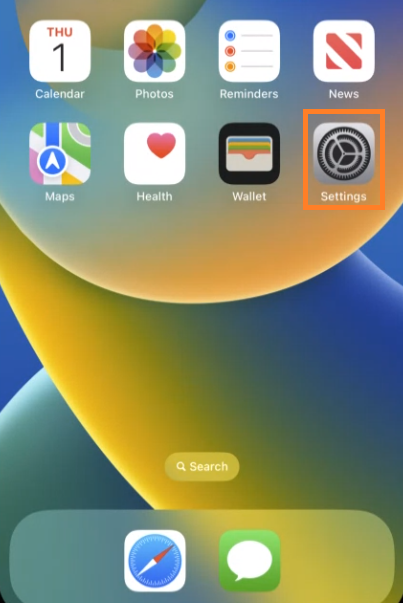 2. Scroll down and hit the Safari option.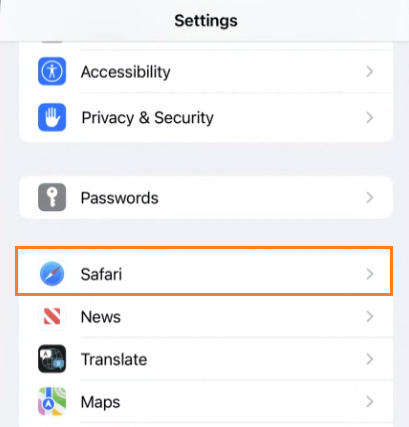 3. Scroll down to the bottom, under the Privacy and Security tab, and toggle on the Block all cookies option.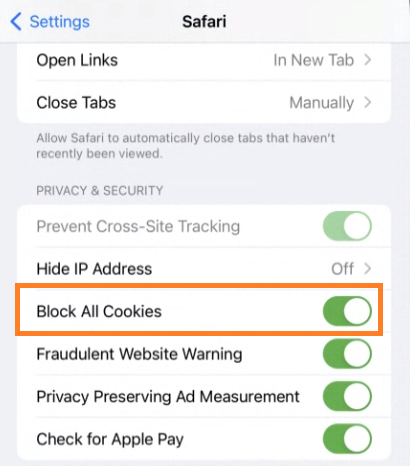 Enabling Cookies in Safari for iOS (iPad)
1. On your iPad, click and open the Settings app.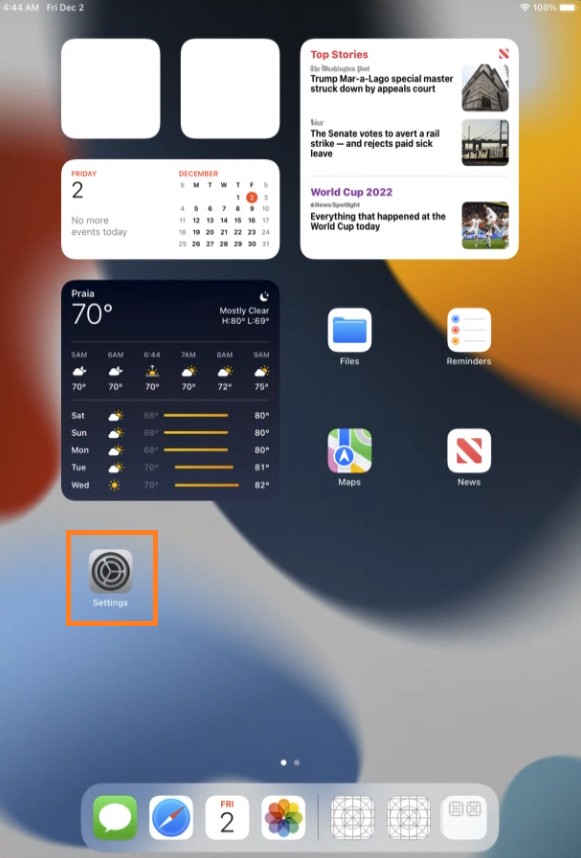 2. Inside Settings , Select the Safari option.
3. On the right side, toggle on the Block all cookies option under the Privacy and Security tab.
Wrapping Up!
All set and done? You've enabled the cookies in Safari on your Macbook and iOS! Many times, clearing cookies serve as a solution to troubleshooting many internet issues, such as having trouble loading a website, etc.
We hope this article has helped you understand cookies, along with enabling them in the Safari browser.
People are also reading: