Since the advent of the internet, people have used the web for various purposes. There is no end to what the internet can help you with. This is why companies need information on how people use the internet to enhance their usage. This is where the role of web analytics comes into play.
Web analytics measures, collects, analyzes, and reports web data to understand and optimize web usage. However, it measures web traffic and analyzes website visitors' behavior. It can also be used for business and market research to make the website more effective.
In other words, web analytics is the practice of analyzing data collected from a website to understand website visitors' behavior and how to optimize their experience. It helps you learn what consumers do after they visit your website so that you can make changes to improve their experience.
To perform or accomplish the entire web analytics process, there is a need for a special tool called a web analytics tool.
The internet is flooded with web analytics tools. But, we have narrowed down the list by compiling some of the best ones in this article.
Let us explore the list!
What is a Web Analytics Tool?
It is a tool that tracks and analyzes visitors' behavior on a website . An effective web analytics tool provides detailed insights into visitors' behavior, such as which page they visit the most, where they click, and many others.
Such tools collect data that can be useful to improve website design, content, and marketing campaigns. They help measure the results of print advertising and broadcast advertising campaigns. They even assist in identifying whether the newly launched campaign is working well and attracting potential traffic.
Furthermore, web analytics tools help website owners understand how their site is being used, how visitors interact with it, and where they are coming from. They can also track the effectiveness of marketing campaigns and identify areas of improvement for a website.
Why is Web Analytics important?
Web analytics help you know how users interact with a website and how to optimize a website's potential. Let us understand its use in a better way below.
It is a relatively new field that is constantly evolving. As such, there are a variety of tools and approaches that can be used to collect and analyze data.
The goal of web analytics is always to use data to improve the user experience on a website.
The primary purpose of it is to help businesses improve their online presence to increase sales or any other desired outcome.
It provides insights into a website's performance and helps you know which areas to improve.
Businesses need web analytics in today's world because it can give them a competitive edge.
How to Choose the Best Web Analytics Tool?
There are various factors to consider when selecting the best web analytics tool for your organization. As mentioned earlier, the internet has a variety of web analytics tools. It can be difficult to figure out which will work best for a specific website.
The best way to choose is first to identify the website's goals and then look for a tool to help meet those goals. Various tools are available, so it is important to choose one that will work best for the specific website.
To select the best web analytics tool, you must first identify what you need to track on your website. Once you have this information, you can start to narrow down your options.
If you need to track conversions, you'll want to look for a tool that offers this feature.
Another important consideration is the budget, as many tools are available at various price points. If you are strict on your budget and don't want to spend much money, you can choose a free or open-source tool.
Web analytics tools can vary greatly in terms of features, price, and implementation, so it is important to select the best option as per your needs.
It is of utmost importance to keep in mind the level of expertise needed to implement and use the tool.
Top 10 Web Analytics Tools To Use in 2023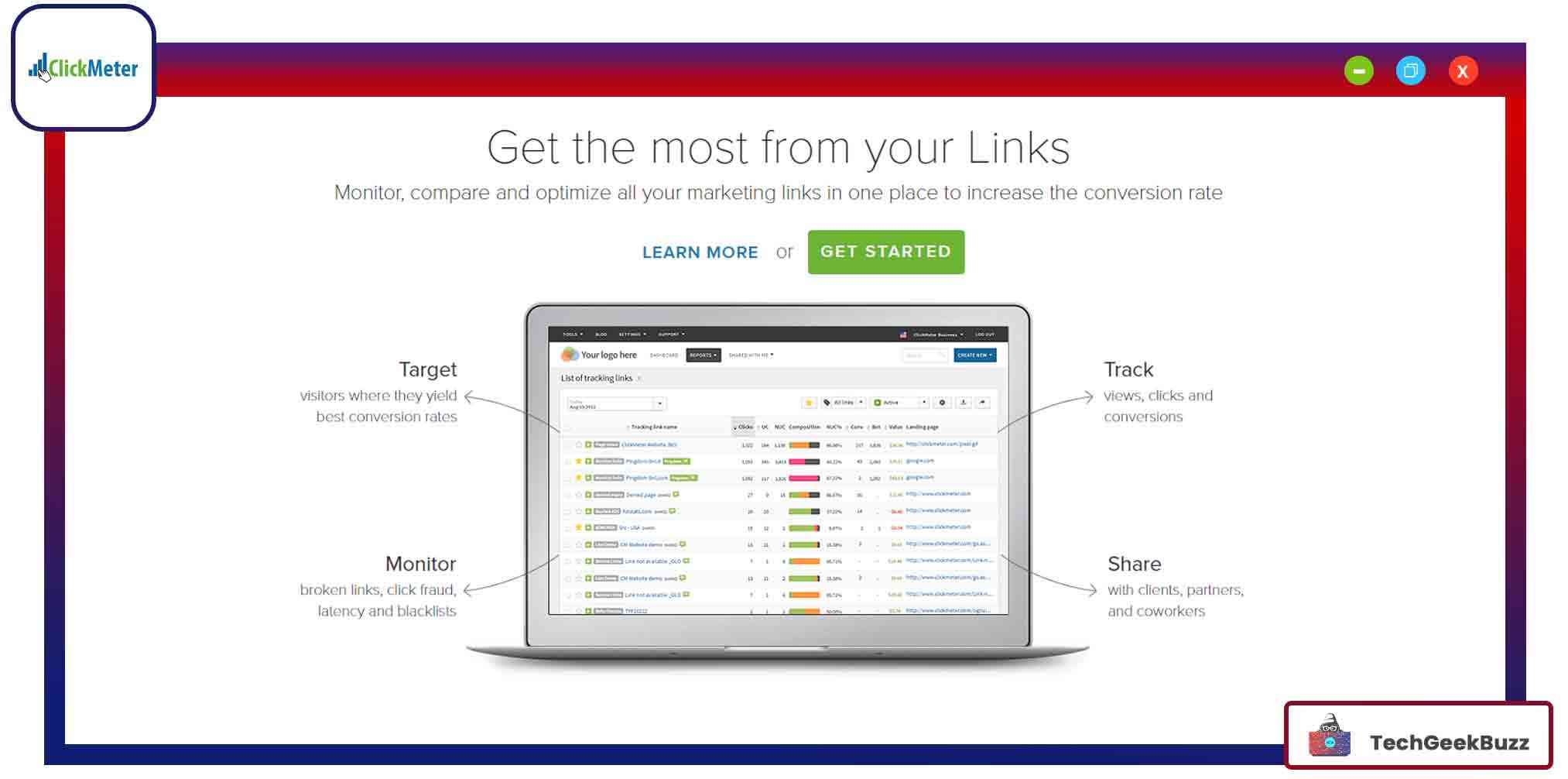 ClickMeter is a powerful tool that allows you to create pretty URLs and track them by analyzing over 100 different parameters. Later, you can use this data to evaluate marketing efforts and identify which traffic sources are not converting. It does not only give you the ability to understand the actual value of your marketing efforts, but it also allows you to eliminate traffic sources that need conversion.
This tool also provides detailed information on how users interact with links, allowing users to optimize their marketing strategies. It provides users with comprehensive information and data for making sound marketing decisions.
In a nutshell, ClickMeter is easy to use and is a user-friendly tool that makes it very easy to track all your website's traffic data in one place.
Pricing - Starting from $29/month.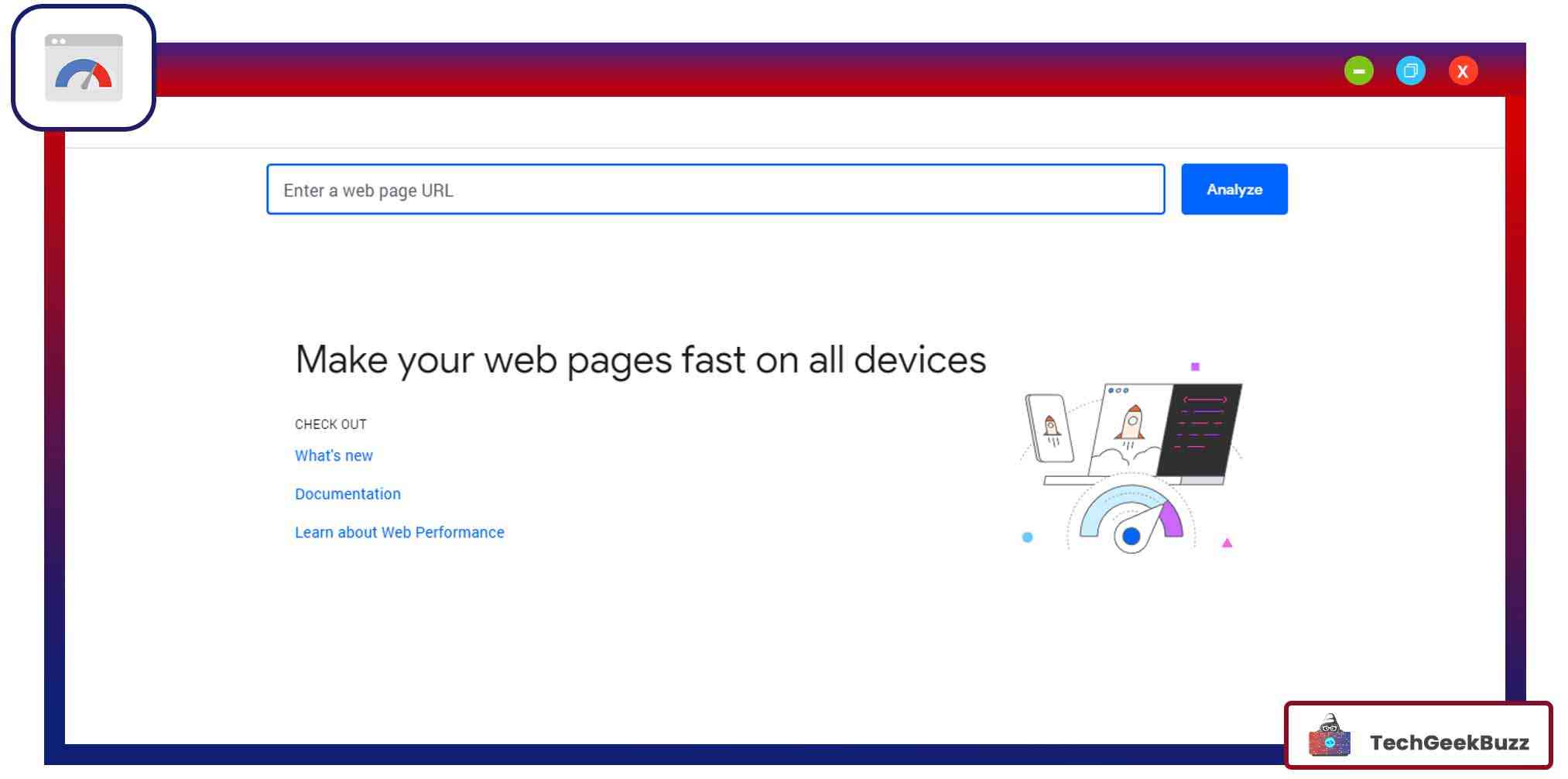 PageSpeed Insights is a free Google tool that lets you see how fast (or slow) your web page is to load. In this day and age of high-speed internet, your site must be able to keep up. Your website could experience painfully frustrating loading times even with a high-speed internet connection.
Many things, such as network latency, poor server optimization, or large image files, could cause a slow website. Using PageSpeed, you can get an idea of where your website might need improvement.
Pricing - Free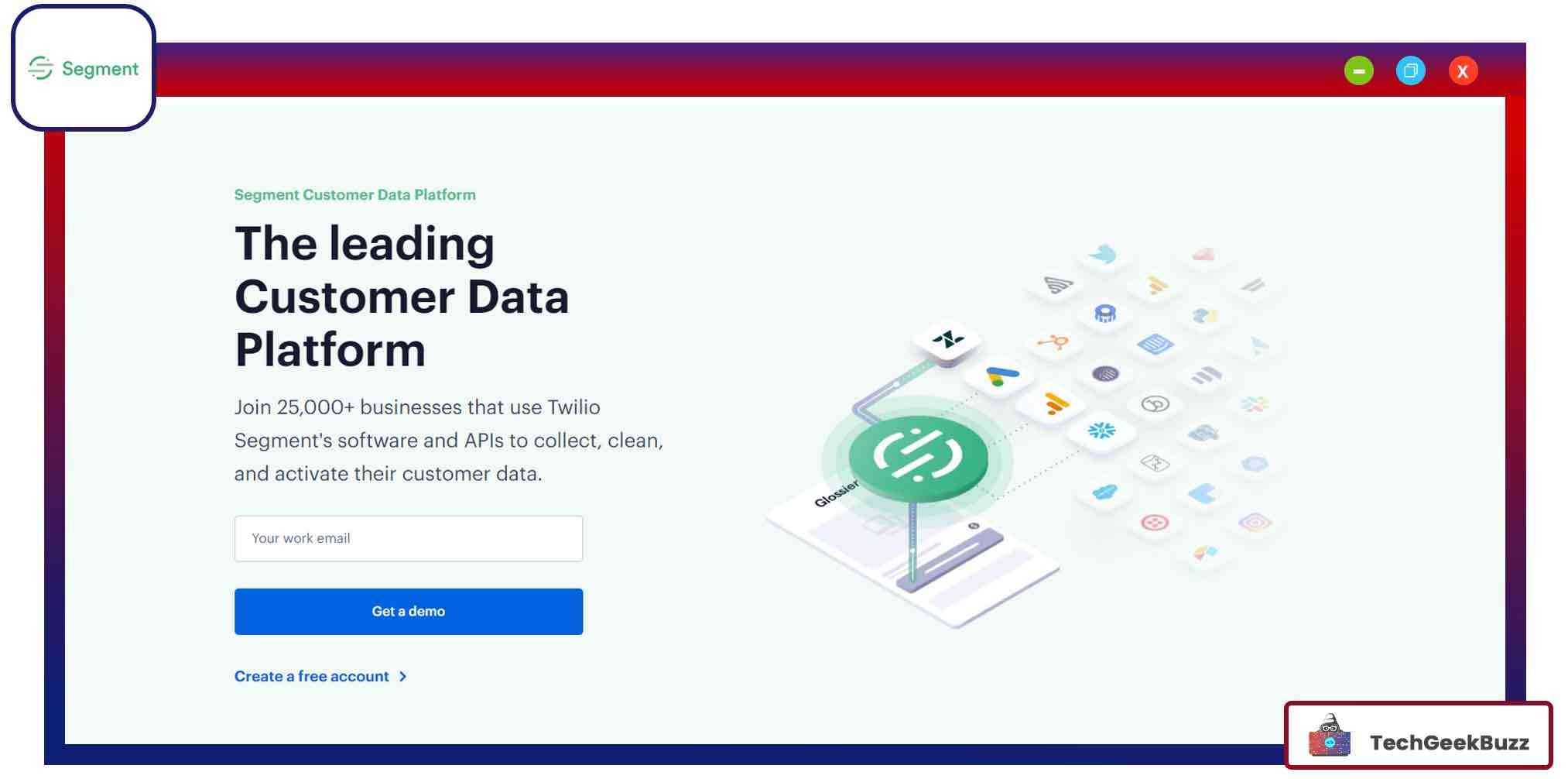 Since data is the lifeblood of any business, managing it effectively is critical. Unfortunately, there are a variety of problems that can arise when it comes to data management. These problems can include a lack of standardization, confusion caused by abbreviations and variations of words, and incorrect or misleading reporting. Segment acts as infrastructure to collect, clean, and control customer data, helping solve all these problems.
Segment is the foundation for data management that eliminates data collection, transformation, and analysis hassle. Envisioned as a customer data infrastructure, Segment consolidates customer data from multiple touchpoints and data sources. This data can then be routed to various tools for further analysis and activation.
The core offering of this tool is its customer data platform, which helps companies unify customer data and take action through integrations with over 250 marketing, analytics, and other business tools.
Pricing - Starting from $120/month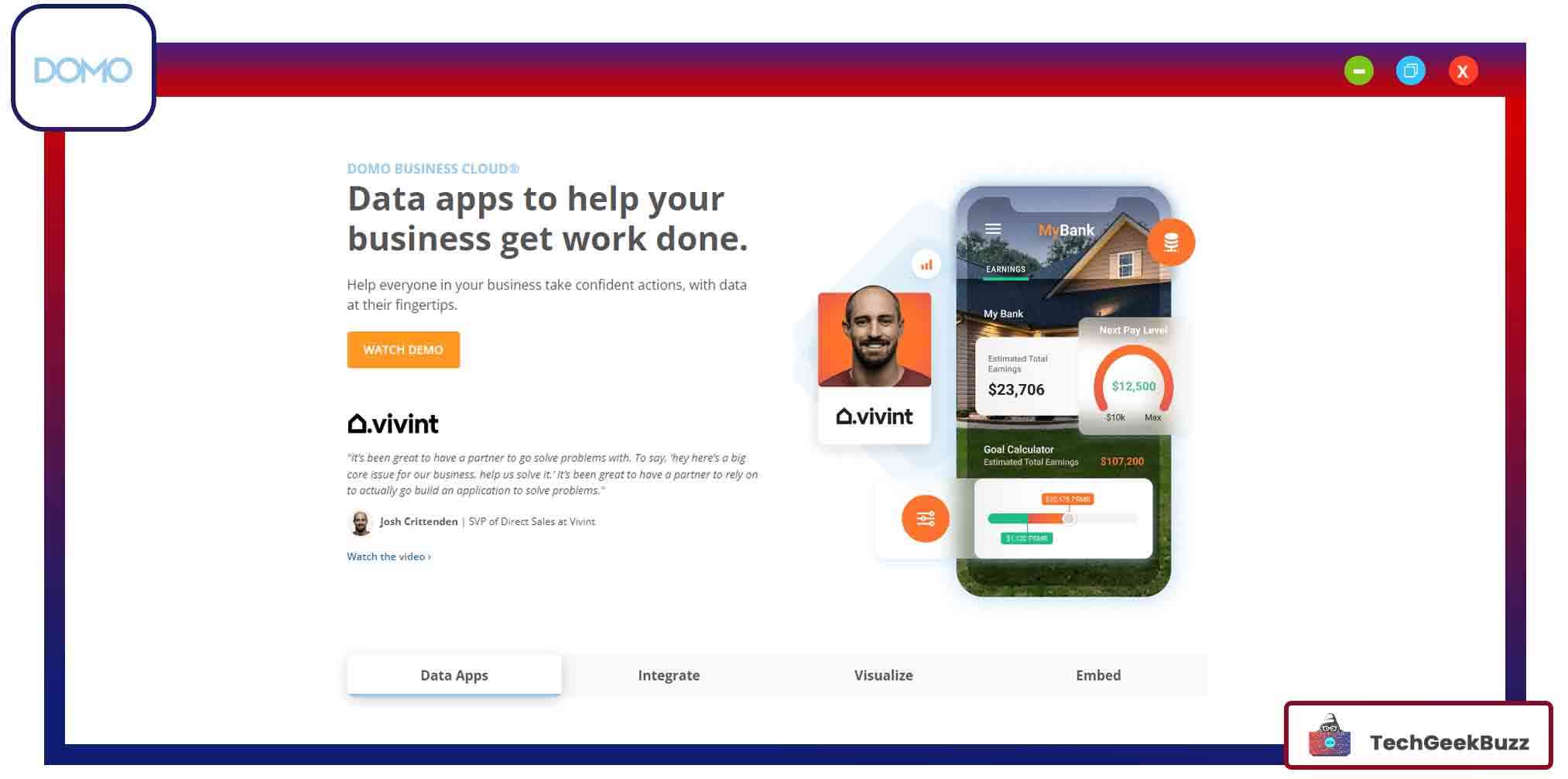 Domestic and international businesses, as well as non-profit organizations, must make use of big data to remain competitive in their respective industries. However, it can be challenging to sift through all of the available data and make sense of it in an actionable way. Domo is a tool that helps to connect databases , systems, and people so that information can be shared more efficiently and effectively.
The leadership team can now view any department with a few mouse clicks, simplifying their life and those of department heads. Domo's software makes it easy to see where inefficiencies might exist and where growth opportunities exist. By consolidating data from multiple sources, Domo allows users to make better-informed decisions that can lead to increased profits and a more streamlined operation.
Pricing - Start with a free plan and get quotes from Domo for other plans.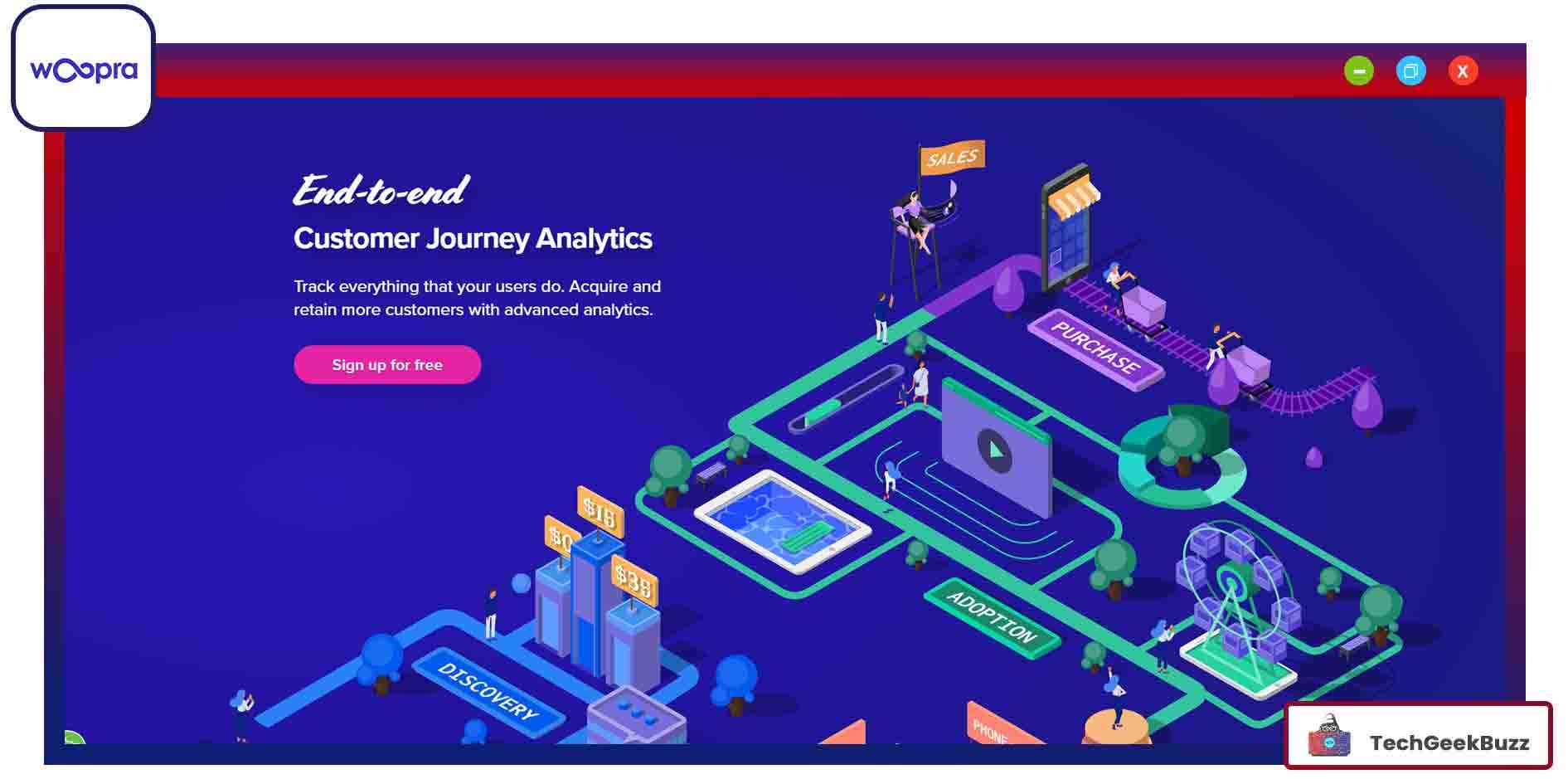 Woopra makes it easy to understand what your customers are doing on your site and how they interact with your company. It provides powerful tools to analyze your customer data and insights into customer actions that can help you improve your business. It accomplishes this by outlining the customer journey and responding to challenging queries.
This tool integrates with over 50 platforms, including Mailchimp, Google Analytics, and HubSpot. This allows businesses to connect all of their tools and clearly view the customer journey from start to finish.
Pricing - Plans starting from $349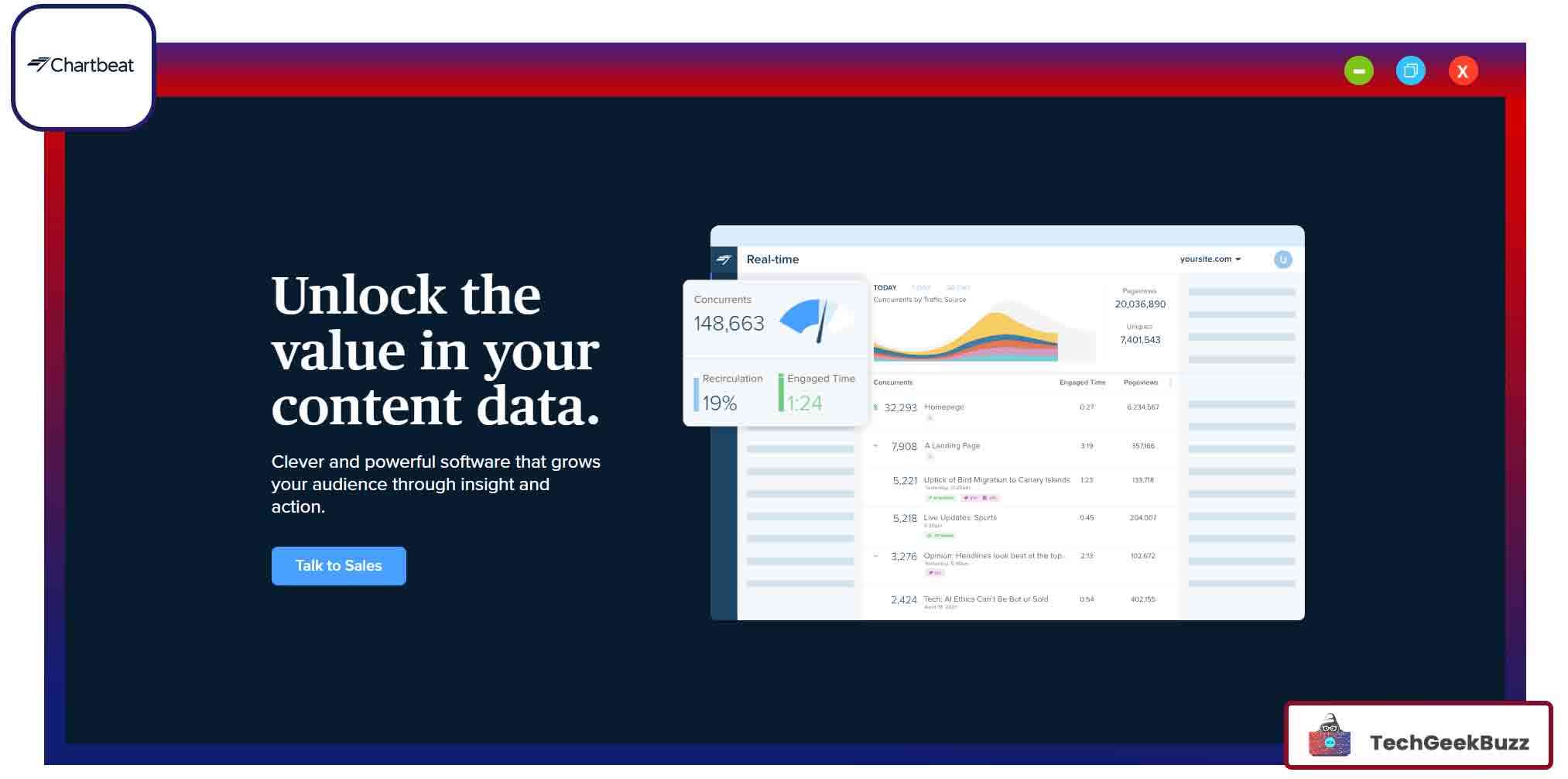 Chartbeat allows companies to collect customer feedback in real-time to address any issues that may arise. It is yet another tool businesses can use to help them understand how customers interact with their content. The tool provides businesses with key performance indicators in real-time so that they can make necessary changes to improve their website.
With this tool, businesses can improve customer loyalty and satisfaction by identifying customer needs and issues. It is a powerful tool that can help you to increase customer retention and grow your business.
Pricing - Start with a free trial and request pricing from Chartbeat.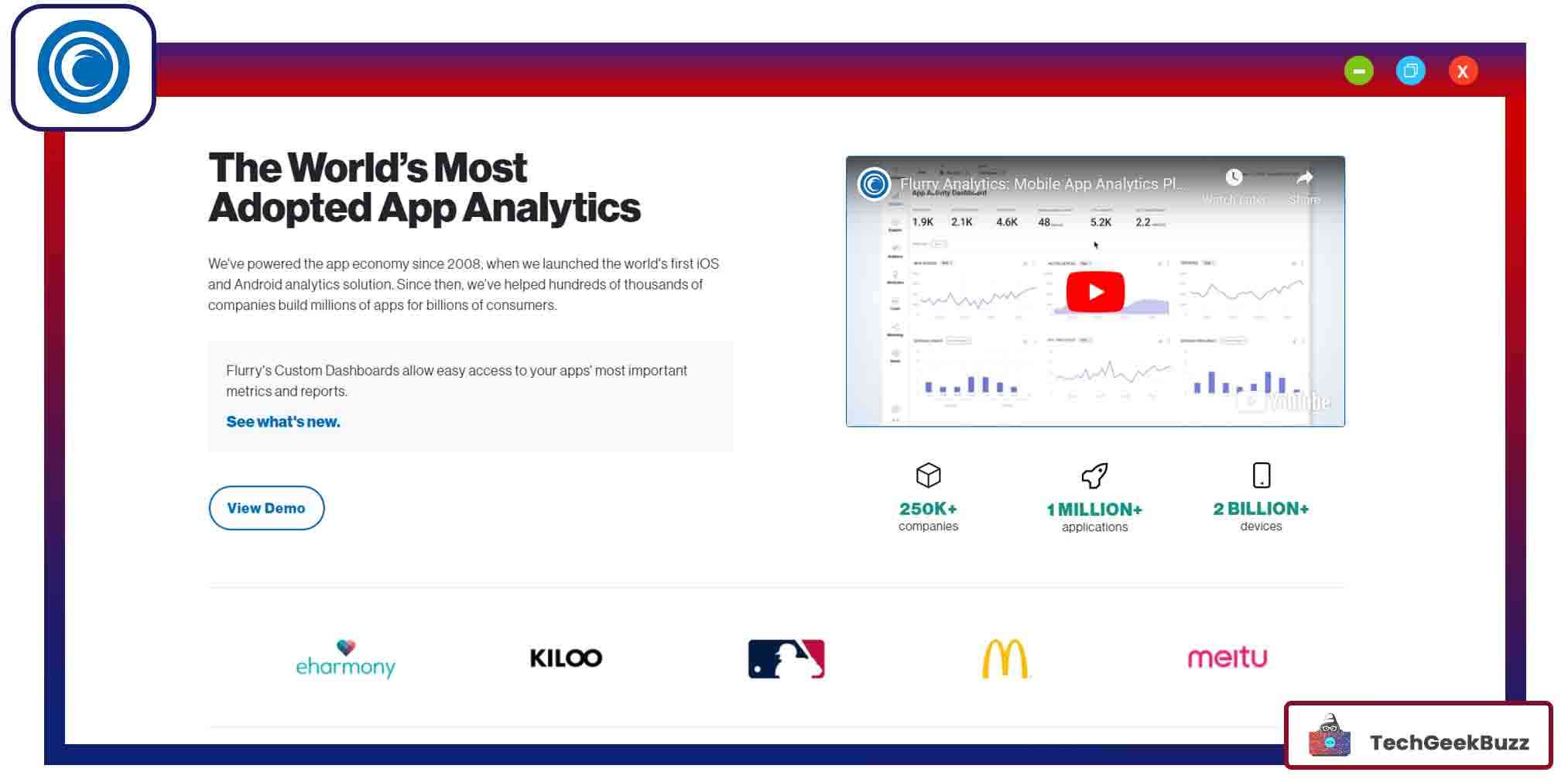 Flurry provides all the necessary insights that you need for growing your audience based on different parameters and categories. You can also develop better apps by determining what interests the users more about your app. The best thing about Flurry is that it allows you to funnel your analysis to see what's working and find out what's hurting your conversions.
Flurry is a mobile analytics tool that helps you track conversions, customer experience, and the devices they are using. It is the world's first analytics solution for Android and iOS devices that can handle applications of any scale. It helps you track your application and understand your audience. You receive insights into app installs, sessions, time spent, and many other factors.
When it comes to the audience, the tool provides you with information about their age, gender, location, device information, etc. Flurry will assist you in optimizing your app by providing complex insights through its detailed statistics. Additionally, it can help improve customer retention rates and boost in-app purchase conversions.
Pricing - Free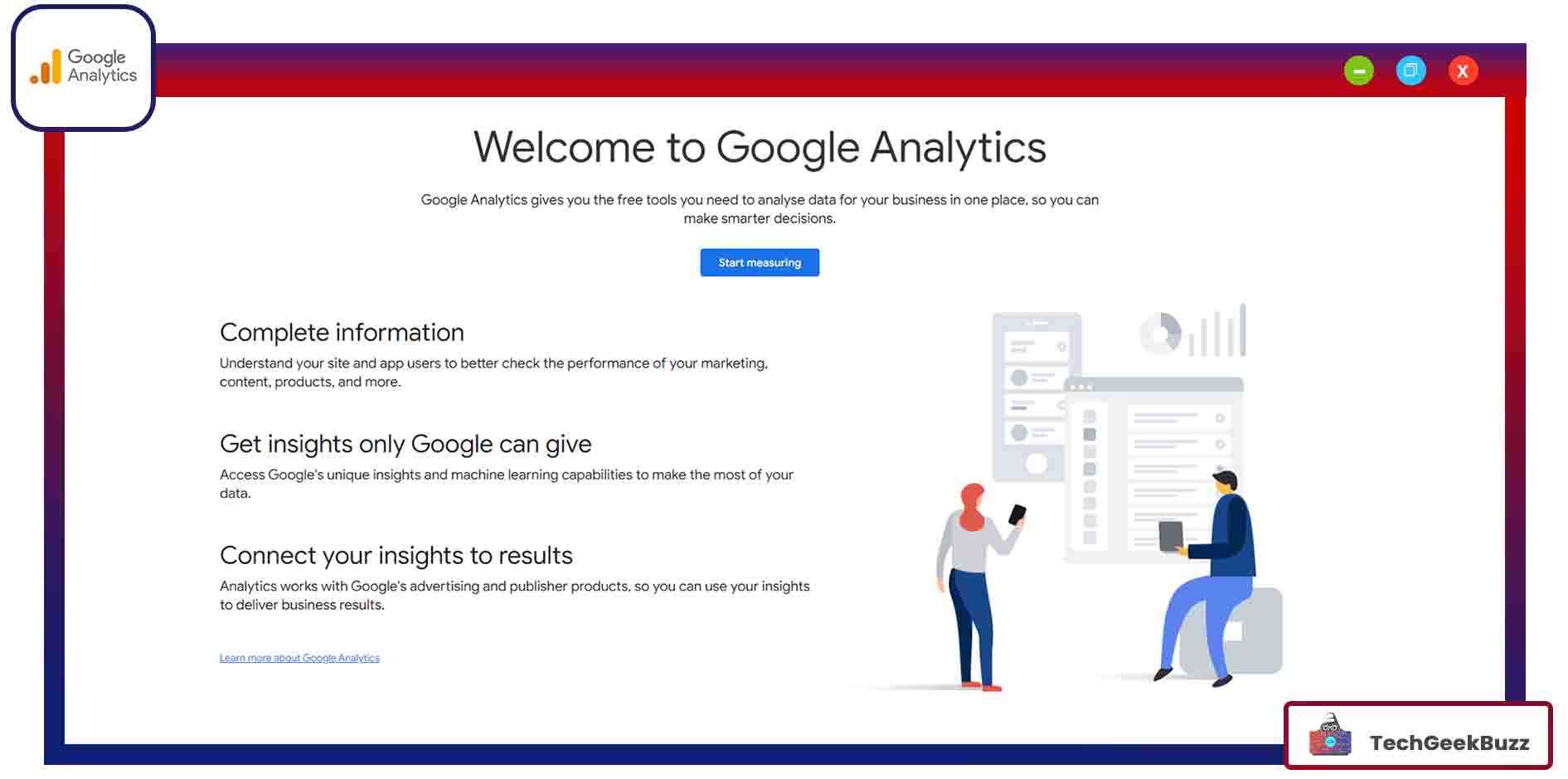 Google Analytics is a no-cost web analytics service offered by Google that tracks and reports website traffic. It helps website owners understand where their traffic is coming from, what consumers are doing on their website, how long they stay on the site, and what goals they are converting.
Additionally, Google Analytics provides real-time data on website visitors, which helps understand what content is most popular at any given time.
Pricing - Free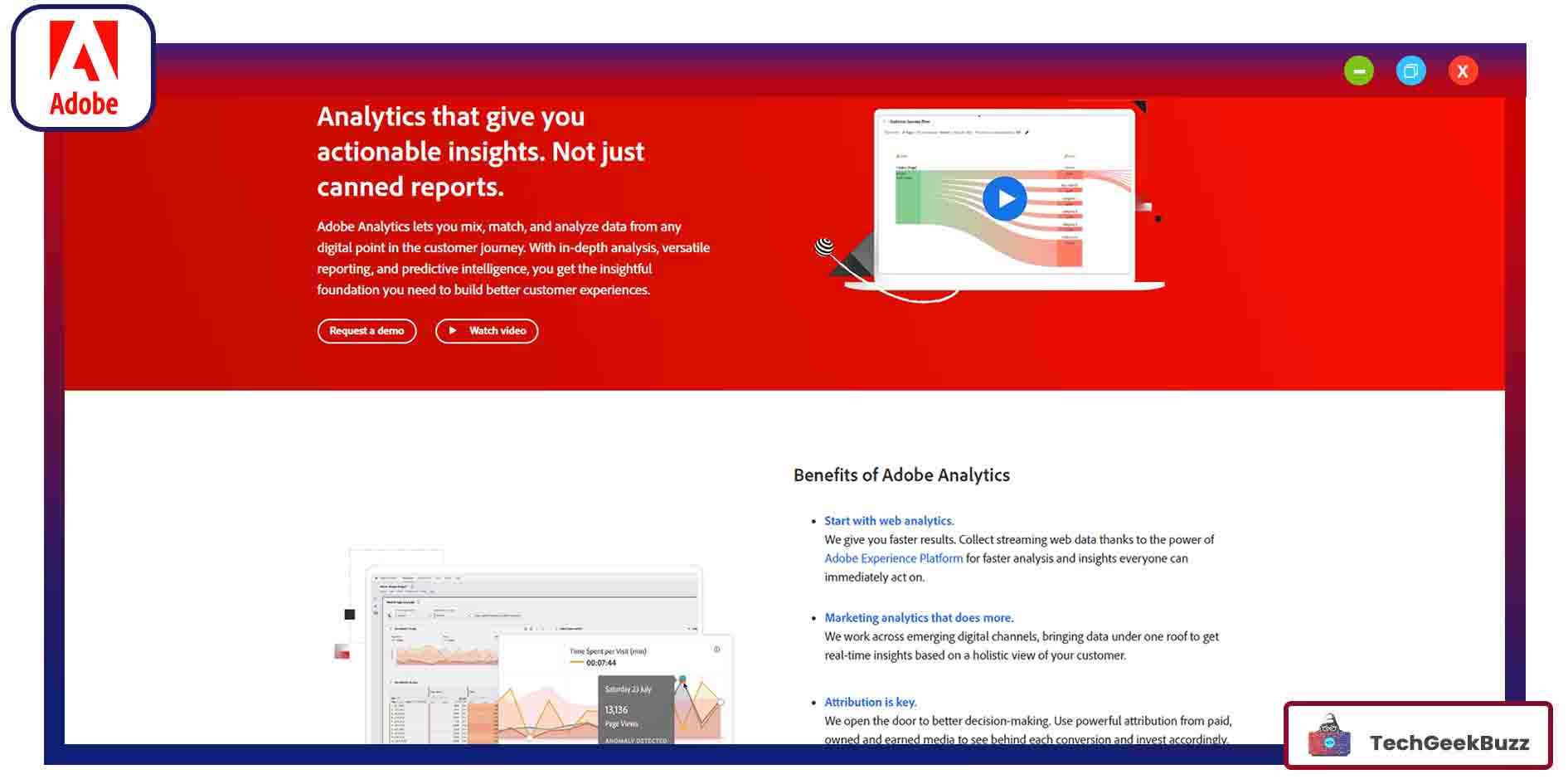 Adobe Analytics is a traffic analytics and multichannel data collection tool from Adobe. It enables businesses to collect customer data from various sources, including web, mobile, social, and offline data, and analyze it to understand customer behavior better. It is used to track web traffic and understand user behavior. Also, it helps you to improve your website's design and content and increase conversions.
The tool helps businesses improve their marketing efforts, understand customer needs, and increase sales. It is a web analytics solution that gives you visibility into your marketing channels and helps you optimize your campaigns and website to improve your bottom line.
Pricing - Start with a free trial and request pricing from Adobe.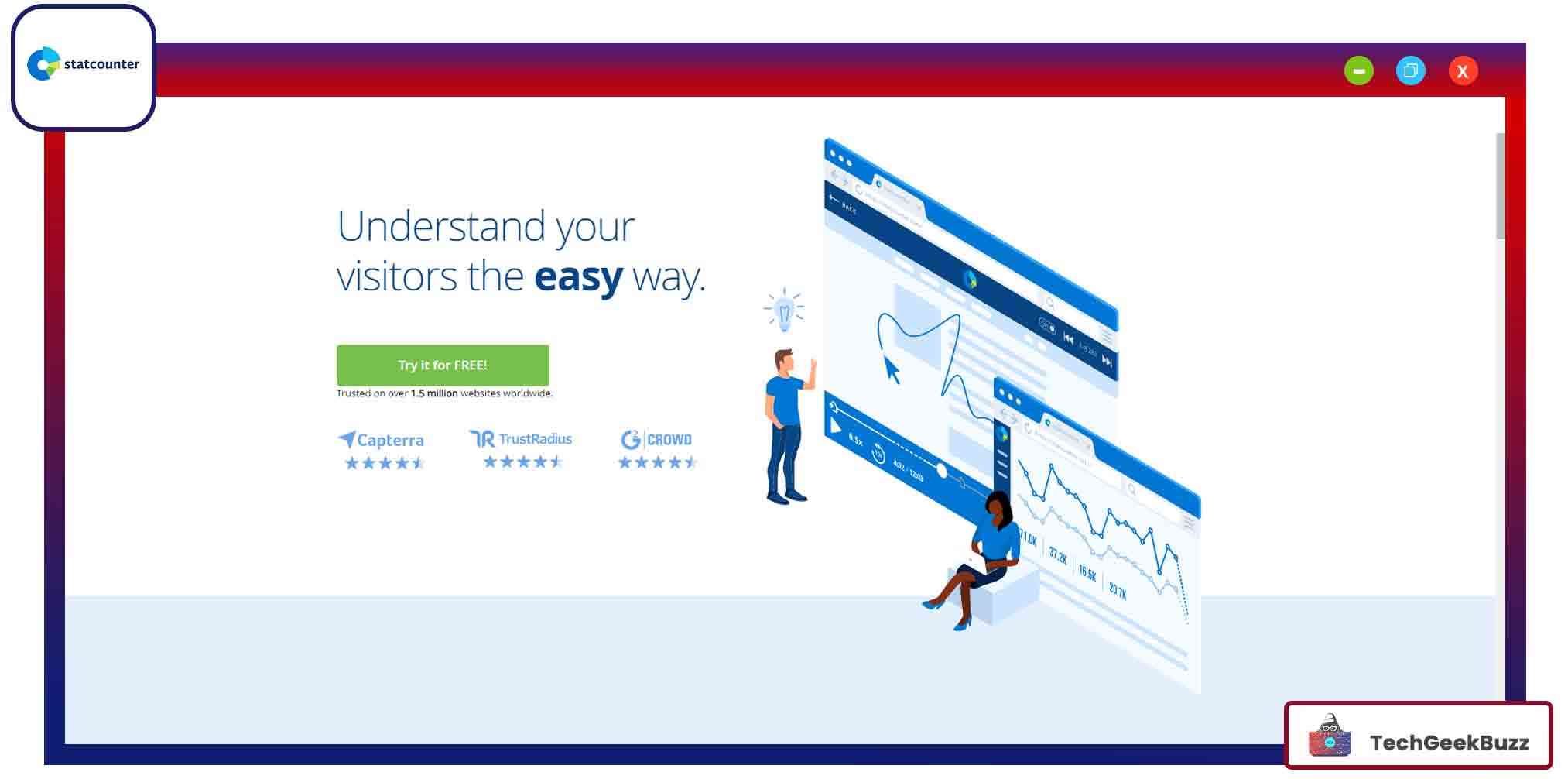 Statcounter is a global statistical service that provides analytical data on internet usage. The global stats show the top browsers in use around the world. It also provides insights into how people use the internet, including countries with the highest internet usage, what time of day people are most active online, and which browsers are most popular.
This web analytics service provides web traffic data and statistics for millions of websites worldwide. Statcounter also tracks website traffic, sessions, pageviews, and real-time visitors. Its website owners, web admins, bloggers, and businesses use its services.
Pricing - Starting from €18
Conclusion
When you understand your customers' needs and behavior, you can improve your website or product and convert occasional visitors into customers.
Web analytics tools can help businesses identify their customers' habits, behavior, needs, and expectations. They provide insights into how users interact with a website. These insights are valuable for optimizing the website experience and developing marketing strategies. This is why every company or brand should focus on gaining insights from web analytics tools to rank higher on Google.
We hope you found the above list of web analytics tools helpful. If you think we should have some other tools on the list, do let us know via the comments section.
People are also reading: