An app which has changed the way of communication in the whole world and people got the new way to ask what's up to each other. The success story of WhatsApp is the perfect example of innovation in technology for people. With billions of users addicted to WhatsApp this worthwhile to explore the idea or phenomenon that happened behind making this fabulous app.
WhatsApp Success Story
WhatsApp Overview
| | |
| --- | --- |
| Company Name | WhatsApp |
| Owned By | Facebook |
| Country | United States Of America |
| Industry | Communication & Technology |
| Launch Date | January 2009 |
| Official website | https://www.whatsapp.com/ |
Founding of WhatsApp
WhatsApp Inc. was founded by two ex-Yahoo! employees Brian Acton and Jan Koum in 2009. They both were ex-Yahoo! employees and realized to develop an app of this type after having bought an iPhone. They were looking at the new app store of iPhone and founded that it was going to be a rapidly growing industry for apps. Koum chose the name WhatsApp and they started to discuss and doing research about building an app where not only people have their names in the contact list but also people would have their statuses next to their names. Initially, they also tasted of failure and this is normal when something big has to be happening.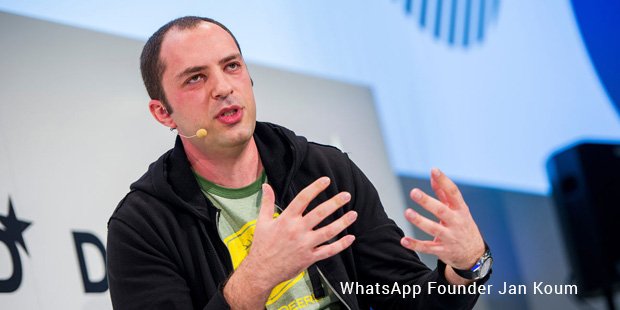 But because of this failure, Koum was disheartened and this demotivation leads him to give up. Then Acton persuaded him to keep at it and finally in November 2009, after months of beta testing, WhatsApp launched this app in the store for iPhones. Just two months later, they released the blackberry version also. Who are the Founders of WhatsApp? Jan Koum was from a small family and stayed with his mother and grandmother in a small apartment. He was not from a wealthy family. But hard work defeats everything. So, he finally got into San Jose State University for training in programming. Jan and Brian met while working at Yahoo as an engineer. They worked together in Yahoo and a bond became between the two there. After working for almost nine years they both left the company together. Then they tried to join Facebook, but it was bad luck. They both then planned to create an app for iPhone users. They created WhatsApp, which received tremendous success in very little time. The main feature that made it popular was because the users found it friendly and easy to use where they need not register anywhere to use the application. This was just like the dream come true for both.
Earning Through WhatsApp
Both partners earned millions of dollars and the jaw-dropping fact is they earned without any advertising on the app. Now the question rises to your mind how they earned a lot? They decided to charge iPhone users when they install it the first time and the Android users, need to pay per year. The Apps is simple and easy to get connected to a lot of people used the app and paid for both of them. Reports state that around 250 million people use WhatsApp within a month. This is a huge number in itself for any app owner to reach in the smartphone space. The number of users increases for WhatsApp, the more partners earn. All the development of the app was done in Russia.
What attracts people to WhatsApp?
Both the partners worked at Yahoo and Yahoo works with advertisements. Hence they learned the tricks of the trade. They were aware of people's behavior towards advertisements flashing while using an application and they made an app that is simple to use without advertisements. WhatsApp Inc. has only 55 employees working with them but they serve millions of people each day. They aimed to make the app simple to the users enabling them to stay in contact with their loved ones.
Acquisition by Facebook
In February 2014, Facebook declared that they were acquiring WhatsApp for the US $19 Billion after several months of venture capital financing, It was Facebook's largest acquisition till then and this acquisition is the largest transaction done by any two companies to date backed by venture capitalists.
Five things we can learn from WhatsApp Success Story
Persistence is the only way to achieve your goal.
You are never too old to start a business, not even a tech business.
Having a common interest is the key to success.
Make sure your co-founder is the solution to your problem. Your partner whom you work with should fill the gaps that you are missing.
Think long term, together. Have a clear vision for your product.
People are also reading: