Introduction and Mentoring to the VPNs
The exchange of channels has always been a portrayal of the global shrink; be it extending and exchanging private network space with the public to establish a connection between the users over enabled private networks or connecting with new interfaces. In the present scenario, with world security being at stake and of utmost importance, there was a dire need to fix this with VPNs and free VPNs. To send encrypted data over the network and with its demanded services, VPNs have shot to the prime of their usage. Like a platter, the user, today, has multiple options to choose from. Although there are plenty of choices available, only a few good VPNs succeed in serving their purpose. The market has a lot to offer in this context for Windows. Compared to macOS and Linux, Windows has gathered maximum support from VPN providers. The internet has come up with a lot of various options in the market, which provide subscriptions and trials at times. Searching for the best one remains an unsolved case. ----The Internet out there is not safe!! That is why you need a VPN……… Got your information bits safe? Why VPNs? Score more from the internet by extracting privacy, anonymity, and safety from the sites to your leverage. Who does not love the internet for the vast resources? But as with everything else, the internet is not perfect. It has some built-in flaws that might make you vulnerable when you're online. Hackers, governments, and crackers are always preying on your information. They explore various methods to break the defenses and look for the loopholes in a computer network. Vulnerabilities exist in any system. They might be known or unknown. But the situation remains the same. They can always be exploited. But, if the target system has a strong security cover, these can be avoided. You can always make the internet safer, more secure, and private with a Virtual Private Network (VPN). It's important to secure your data and be smart over the internet. Freedom is Indeed, Hard to Find!!
A VPN is a service that has a sign-in functionality in exchange for some monthly charges.
Upon having an account, VPN services are expected to be turned "ON" when accessing online exchanges.
VPN, when turned "ON", applies an additional layer over the internet connection, thereby, making it more secure. It helps in making you anonymous and provides access to geo-blocked content.
The user is provided with a key thereby lending you a temporary IP address, which, in turn, helps in hiding your IP address from the websites, emails, and advertisements you encounter.
A VPN is designed to protect your data and identity. Offering sophisticated features that stand out from the crowd is its task. But in most cases, it is apparent that the so-called 'torrent VPNs' are not reliable, thereby ensuring that you make the right pick, we have segregated the best VPN options for you.
Your IP Address Poses the Main problem
The "Good News" (definitely not!!) is that:
The Government, and often the websites too, track down your location with the help of your IP.
Hackers can break into networks and sometimes take over security addresses with the help of your IP.
One might not know but every time you access the internet, you are provided a numeric address to traverse the internet. The digital devices work the same way as the physical address. This might seem quite harmless but attackers can launch an attack on you if they have your IP address. What is the solution? A VPN!
What is a VPN?
Handling data inconspicuously in the best way possible is done by encrypting data in the smartest way possible. Data protection methods are accomplished by transforming the information into codes (basically gibberish) and thus, achieving the purpose through a VPN. This encrypted method is a serving channel or "tunnel" for the users. So instead of simply leaking your data while passing through several routers on its way back, it does not make any sense. A key is handed out for making sense out of this so-called "gibberish". This helps in decrypting the message to the end-user. A VPN knows how to route over your connections over private paths and servers and not the ISP. Different VPNs might use different encryption methods and data is encoded and encrypted as it travels between the device and the server. Your data might be more private than before.
VPNs are Leveling Up the Playing Fields for you
Watching online content and torrenting is on the rise. VPNs have extended their help for the users to accomplish the aforementioned while working on their:
Security
Anonymity
Accessing Geo-Blocked Websites
Internet Censorship
File Downloads.
Dedicated VPN solutions guarantee you for:
Privacy Services:- Tracking down your data is nullified and ISP doesn't get a hint of your location. Talking about the information registers maintained by the VPN companies, the ideal is the one that gives you privacy and keeps the exact information bit which is necessary. Using just the app is enough. You, however, need to create/set up an account too.
Assured Security:- With all the internet activity encoded, there is no chance for the system to transmit your information, thereby ultimately making your system hack-roof. Many VPN users might use the service to escape the WebRTC and DNS leaks. Few ensure the protection by having a keen look at the company's jurisdiction in privacy and data-logging. Often, the VPN companies are based in countries that are not a member of alliances in international surveillance. This is because the countries might be forced to divulge the customer information due to the signed pact. They wave a strict NO at the companies which keep a track of user log-in time, transferred data, etc.
Anonymous Access to Blocked Content:- Well, here is the chance of waving back and crashing into restricted sites without being transmitted. Cannot restrict you to sites based on IP addresses. VPNs provide you a different IP address than the one you use, basically ruining the chances of getting your back through IPs.
Choosing a VPN VPNs in Windows have preferred it rather than any other platform. Free VPN services have started catering to users. But yeah!! "There is NO free lunch in Business." In course of time, users have witnessed their data loss from these sites in the worst ways possible. Few measly dollars have, in turn, degraded the user experience. Owing to the tested compatibility with the Windows, VPN users often take the burden themselves by only checking out the:
VPN protocol support.
Servers incorporating the VPN services.
The geographical location of the servers.
Checking the residential streaming IP addresses.
Also, regarding the free VPNs, keep in mind that they are limited to bandwidths that don't do much good in the case of free subscriptions and trials. So, if you are in search of the best VPN with all the facilities of torrenting, privacy cover and the ability to bypass geographic restrictions then there are a lot of confusing choices around you. A lot of people live in regions that are highly censored by the government and experience covert monitoring too. A workaround for this is a VPN. It routes your network over other networks to make it appear like your VPN server location is the actual one. All you need to get started with a VPN is to just install it and then configure the same. Wait! Does WINDOWS 10 already have a built-in VPN? Times have changed and Microsoft already realized the need for an inbuilt VPN for Windows. With available point-to-point tunneling and protocols providing an extra layer of security, Microsoft's latest update is a recent incarnation of previous modules. Well, we still do have persisting security issues over the Windows operating system, so yeah, let us hit it on the head with facing off the not "too serious" security issues. Also, the thing to keep in mind is that a built-in Windows VPN option is not really an accurate service as claimed by the service providers. The thing it does is connecting its desktop client to a third party network. So, basically, this one is for a Windows user too. Even if you are its client, you might need to purchase a proper VPN service. Hence, a Windows built-in VPN cannot be considered as a replacement for a proper VPN subscription.
Best VPNs for Windows, macOS, and Smartphones
We will be preparing our list of the top 10 VPNs based on:
Speed and Bandwidth
Quality of the app
Ad Restrictions
Protocol server
Performance and connectivity
Absolute NO to logging
So, before diving into the issue of choosing the best software for Windows, let us have a glance at the top VPN providers for Windows, macOS, Linux, and let's even look and ponder upon the options of FREE VPNs.
1. ExpressVPN
https://www.youtube.com/watch?v=xKPKs9tVmN4 With its suggested zero-log policies, super-strong AES-256bit encryption, extremely fast and reliable speed, unrestricted Torrenting, the ExpressVPN has given stupefying responses. This VPN does not need any data cap services. Information collected by the server is mainly:
Dates of service.
Choice of the server location.
The amount of data transfer.
Features
It has a number of servers in 160 locations and 94 countries.
No bandwidth limitations for connection.
Has tough encryption and leak-proof methods to avoid access.
Hides your data and encrypts the message to avoid the use of your IP address.
Has virtual assistants for guaranteeing a perfect service.
Owing to bitcoin usage, and Torrent handling, you can always have access to the hidden sites.
Pricing
$6.67-$12.95
Availability
macOS
iOS
Android
Linux
Browser Extensions
Firefox
Chrome
NO
NO
Does it provide Split Tunnels?
NO
NO
NO
NO
Cons:
Expensive when compared with other similar VPNs.
iOS devices have no kill switch available.
Has an outdated fire kill switch app.
Has no GUI (Graphical User Interface) available for Linux.
The performance servers are as strong in it as possible. Discussing the 2018 reports by the Centre for Democracy and Technology (CDT), estimated conclusions include the limited amount of data revealed thus, highlighting the server's respect to privacy. When tabulated and expressed as the most used Windows VPNs possible, we have reserved the reports as:
| | |
| --- | --- |
| Data Caps required | None |
| Speed measure | 85Mbps |
| Log in Policy | Anonymous Server Usage Data |
| Data Leaks per user | No |
| Guides over Jurisdiction | British Virgin Islands (Privacy Haven) |
| Servers in account | 3,000+ |
| IP Address Served | 3,000+ |
| Countries Covered | 94 |
| US Netflix Permissions | Yes |
| Torrenting Allowed | Unlimited |
| Permissions in China | Yes |
| Support Services | 24/7 Live Chat |
| Cheapest Price Available | $6.67/month over 15 Months |
ExpressVPN, when matched with its services, has passed with flying colors for unmatched security offers and widespread service locations. So whether you are searching for a secure connection on the public WiFi by using a VPN, or just looking for some fun by unblocking Netflix and other streaming services, or just unblocking the features to guard your online privacy, we fully recommend this VPN as your best arm. Sharing borders with the internet was a dream for many just a decade ago. What we have now is super fast speed with ultra-fast VPN server service at our disposal. It also offers a 30-day money-back guarantee without any hassle or risk and it also masks IP addresses. We have already seen how it offers a good number of servers across the areas. BONUS —A FREE trial period of 30 days along with 9,000 logs per user! You can buy it from here .
2. NordVPN
https://www.youtube.com/watch?v=yCWNRzoQGis The NordVPN routes over all the user internet traffic surges and sets the metered VPN connections. Choosing a top pick(#@1) with affordable and optimal quality services can never go wrong with NordVPN. It provides the user a secure, totally-encrypted tunnel to flow. Also, NordVPN comes with the additional benefit of connecting 6 devices at a time. Users have claimed that they experienced top, fast and stable connections. As you will further see the number of servers, you will get to know that the load is always less with a wide variety of locations and a faster user experience. Hoisting strong security features is heavily in the interests of NordVPN. PCmag has regarded it as the Editor's Choice winner for VPNs. Having a diverse collection of servers, NordVPN provides an excellent diversity of geography with the availability of 5,800 servers which is second to the CyberGhost VPN network of 5,900 servers. The total count of servers serves as a proud mark of how popular the VPN is, or has been.
Features:
This VPN has approximately 5700+ server locations in over 60 countries.
The NordVPN software does not store session information and uses bandwidth per system or IP address, session details, and traffic data used.
And a bonus-it provides a double VPN or an onion VPN.
No log activity is stored.
Available 24/7 tech support.
| | |
| --- | --- |
| Pricing | $3.71-$11.95 |
| Availability | macOS, iOS, Android, and Linux |
| Extensions In Browser | Firefox, Chrome |
| Split In Tunnels | Yes |
Cons
Discounts for longer and reliable subscriptions only.
No refunds for purchases gained from the iTunes/App Store.
| | |
| --- | --- |
| OVERALL RANK ACQUIRED | 1/78 contested VPNs |
| USABILITY | Very easy to use |
| Log Files generated | Strict or NO logging policy |
| Locations served | 59 countries with over 5200+ servers |
| Support gained | Live Chat (24/7) |
| Torrenting | P2P and torrent allowed |
| Netflix | Automatically enables Netflix for the USA |
| Cost | $3.71/month |
It is a trusted and well-known VPN from Panama, with its available fast connections and premium service among all the VPN for Windows. NordVPN is among the largest VPN providers around the world. The VPN is ideal for binge-watching Netflix and BBC iPlayer; It is super easy to set up and can even protect and control your gaming consoles and Smart TVs along with supporting your Windows mobile hotspot. Also, NordVPN has free tutorials available for Windows 7 and newer versions. With an amazing performance ratio of serving 5390+ servers in 59 countries, it can get unlimited bandwidth of data off the stream and can bypass geo-restrictions with ease. Tested and charged being the ultimate VPN for Windows, it has passed its test and can acquire an excellent deal. You can buy it from here .
3. Surfshark
https://youtu.be/_wQTRMBAvzg Enjoying unrestricted surfing has always been a timely gesture on the part of the user. Putting aside the privacy-conscious mind and securing the digital life with a lightweight VPN proxy extension has always made exploring the web much easier. Surf Shark VPN helps to:
Unblock sites,
Hide IP address,
Block ads, trackers, and malware, and
Spoofing the locations.
The VPN has been audited by Cure53 to guarantee security, vulnerability, and dealing with privacy concerns.
Features:
Able to unlock Netflix, BBC iPlayer, Disney+, and more apps.
Free trial of 30 days.
Anonymous and unlimited free torrenting.
No user logs and therefore, no IP address leaks.
Establishes a secure connection over 50+countries.
Cons:
Limited P2P servers with poor speeds.
The Fastest server is not necessarily right.
| | |
| --- | --- |
| Pricing (for Windows) | $2.21-$12.95 |
| Availability | macOS, Android, and Linux |
| Extensions Gained In Browser | Firefox, Chrome |
| Permission Of Split Tunnel | Yes |
Surf Shark being an efficient VPN crammed up with all the possibilities runs along every cycle and has excellent features up to its sleeves. Its network spreading to 1,700 servers with 160+ locations, has no worries about annoying "simultaneous connections popping" to its limits. The service from Surf Shark has always been strong in technical aspects, including strong AES-256-GCM encryptions and Shadowsocks to help bypass VPN blocking and offering protection against connection drops. Special Mention - GPS SPOOFING FEATURE: With excellent GPS spoofing features, Android apps cannot see through the websites' location neither can track you down. Its Windows client interface is the most versatile. Thus, getting connected is quite easy. Also, it enables you to choose and transmit data over the locations of Germany, Japan, Singapore, the US, and the UK, thus resulting in a fixed IP. Also, with its unlimited device support policy and 15 Netflix libraries, it is still a leader among the other VPNs in this very context. You can buy it from here .
4. CyberGhost
https://www.cyberghostvpn.com/img/pages/macos-vpn/cg7/video-0.mp4 The first and foremost thing about his VPN is that it provides an excellent gaming experience on gaming consoles. Need I say more? This VPN boasts being an extremely powerful Windows VPN client and swings between packed user-friendly features. Its mobile clients, however, aren't quite up to the level. It has decent speed with bandwidth and loads of features to its server. Unblocking the network on Netflix, Amazon Prime, and Disney along with supporting live chat support has been quite an experience.
Features:
Availability of 4800+ servers in 59 countries.
It has NoSpy Server enabled.
Encrypts data over the network using the latest 256-bit AES encryption technique.
Connects 7 devices simultaneously.
Unlimited bandwidth support.
| | |
| --- | --- |
| Pricing | $2.81-$13.87 |
| Availability | macOS, iOS, Android, and Linux |
| Browsing Extensions Available | Chrome, Firefox |
| Allowed Split Tunneling | Yes |
Cons:
The maximum number of devices that can be connected is only 7.
It has only a 24-hour trial limit for desktops.
Cannot unblock BBC iPlayer and it's a basic iOS client.
The VPN often has Windows switch kill issues.
This Romanian–German privacy giant extends its service to almost 10 million paid users. Apart from this, it hosts a bundle of extras. It has massive encryption encoding valuation with no risk of being cracked. It particularly helps in gaining a level. Granting you all the digital privacy services, it stands tall by giving the details at your discretion. You can buy it from here .
5. IPVanish
https://youtu.be/8eefTspzkOM This VPN supports a server coverage of about 55 countries. Competing with ExpressVPN (the leader of the pack) it can still boast about geographical diversity. Routing in the African and even South American continents, it still hands out its services. Being a provider of quality services and a respectable connection count of 1,300 servers; IPVanish VPN is still expanding. Talking of virtual servers, they run on physical server hardware. But also; they are software-defined quoting the existence of several virtual servers on a single physical one. Often, virtual servers are configured to appear like they are operating in a different country w.r.t. the hardware they operate on. This especially can be an issue with the data locations, but it comes with benefits too. This works out neatly for the companies as then they can guess the safe locations for themselves.
Features:
Keeps no record of user activity.
It automatically suggests the fastest server.
The Android app secures your internet connection.
Server switching is easy.
Multiple VPN protocols are supported.
The 256-bit encryption method is used.
| | |
| --- | --- |
| Pricing | $6.49-$10.00 |
| Availability | macOS, iOS, Android, and Linux |
| Browsing Extensions Available | Chrome |
| Recorded Split Tunneling | Yes |
Cons:
Lacks server optimization.
Might cause privacy issues.
The company could always use a clear and stable privacy policy when working with the IPVanish VPN. It generates good value and offers a generous 10 simultaneous connections, all at a reasonable price. So yes, if users are looking forward to ease-of-use and a higher degree of customization, they might be disappointed. Yet to undergo audit measures, the VPN still stands tall. You can buy it from here .
6. ProtonVPN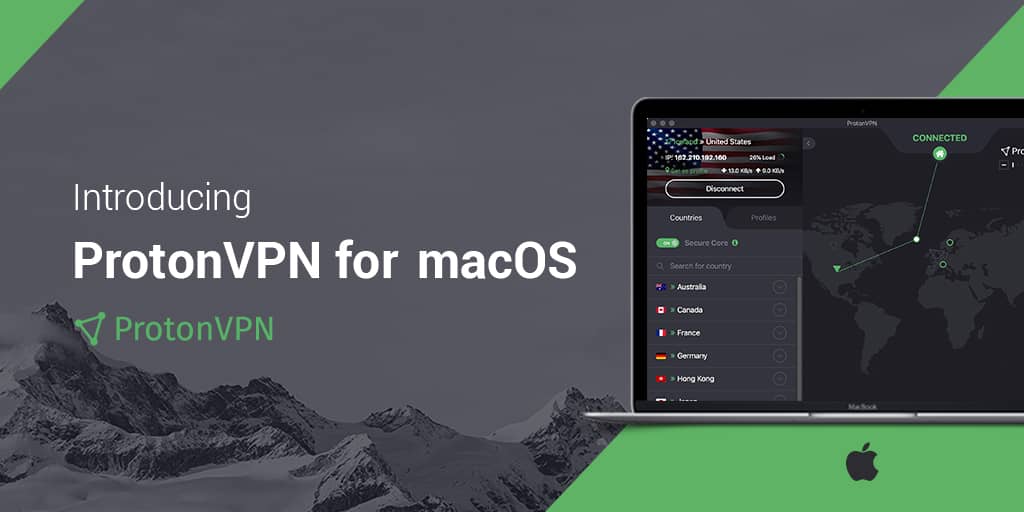 ProtonVPN isn't the cheapest or the best among the lot, yet it's the most promising one. Always posing an enormous emphasis on security and user privacy issues, it has an excellent client network. Offering in hand advanced privacy tools to deal with, ProtonVPN usually offers advanced privacy products. It's the Editors' Choice winner and is one of the best VPNs. Hence, a great way to start with little or no risk.
Features:
Has 436 servers available in 33+ countries.
Provides ciphers for better encryption.
VPN services allow access without tracking.
Can work along with the anonymity of the network.
| | |
| --- | --- |
| Available for free | Yes |
| Cost | $3.29-$5.00 |
| Availability | macOS, iOS, Android, and Linux |
| Extensions In Browser | None |
| Split in tunneling | Yes |
Cons:
Slow server speeds as compared to peers.
Limited protocols and torrenting.
In countries like Iceland and Switzerland, user traffic is passed through a secure core network. It offers a secure cover for your data with its built-in AES-256 encryption imbibed with a 4096-bit RSA key. Also, the Perfect Forward Secrecy feature protects all subtle connections by generating a new encryption key each time you connect with the server. Did you just get that? It completely means that in case your previous key is sabotaged, it has got you covered with a new one with each usage. The VPN supports OpenVPN protocols. Although the loss is not long in that term, rest assured - it's safe. You can buy it from here .
7. VyprVPN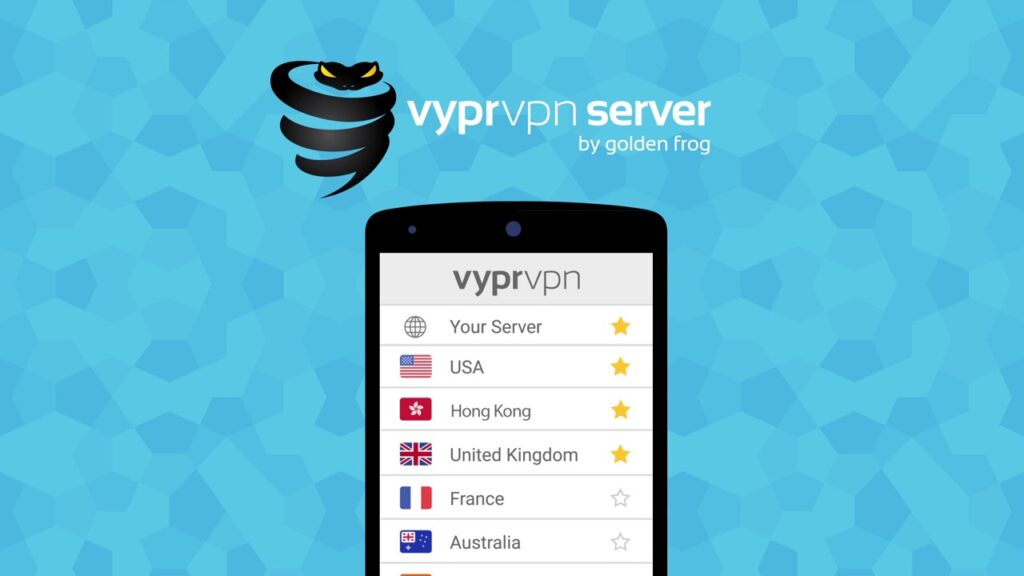 VPNs have maintained top ranks for a long time, and thus, there is always a way to pass over the encrypted tunnel. Also owing to its Open-Source policy, it has served over several potential issues. It has posthumously named WireGuard as it's heir. This is relatively a new open-source supported protocol with a start in the mainstream and has indulged VyprVPN in its gang.
Features:
A solid no-logs policy that has been fully audited.
Can provide top-notch security.
Pricing
$1.66-$12.95
Availability
macOS, iOS, Android, and Linux
Browser Extensions Inserted
Allowed Split Tunneling
Yes
Cons:
Limited server options.
Average server speeds.
Apart from WireGuard, VyprVPN works in-line with L2TP/IPsec, OpenVPN, and its custom Chameleon protocols. All these protocols can be observed on iOS, Windows, and macOS. Android platforms don't support IPSec protocols, and with Linux supporting OpenVPN for Windows 10, the company has its mindset to help out the users with WireGuard Linux. As already seeing the insights a VPN has to your online activities, it is quite necessary that protecting your privacy and acting well with the data must be a useful measure. Also as explained in the privacy policy, VyprVPN does a great job by explaining exactly the sort of information it collects upon activating the VPN. It is, though a bit light on legal actions. You can buy it from here .
8. Private Internet Access
https://youtu.be/SuD7aZQ4aq4 Proving itself as the fastest private VPN for Windows, Private Internet Access grants the users the ability to browse anonymously using a private IP. Offering a strong and non-cumbersome internet service, it has the capability of managing 10 secure connections in a go. Although being the best technical VPN; it is still under competitive maintenance.
Features:
Unlocks Netflix, BBC iPlayer, etc.
Free trial of 30 days.
Anonymous torrenting.
No IP leaks or log info required.
Secure connection to 75+ countries.
| | |
| --- | --- |
| Pricing | Rs. 162.58/month |
| Speed | 53Mbit/sec-143.28Mbit/sec |
Cons:
While PIA does not seem to profit from user data or rousing logs, it still gathers and handles the information.
When compared to VPNs to the likes of NordVPN, one can't purchase static IP addresses on it.
A pre-installed self-accessed router has always been a detailed asset of PIA. Gathering all the customer loyalty reports and acquiring PCMag's Readers Choice Survey for VPNs, one can say that it stands firm against tough competition in terms of granting user satisfaction. The catch is that you still got an app interface bolted to its place. You can buy it from here .
9. Hotspot Shield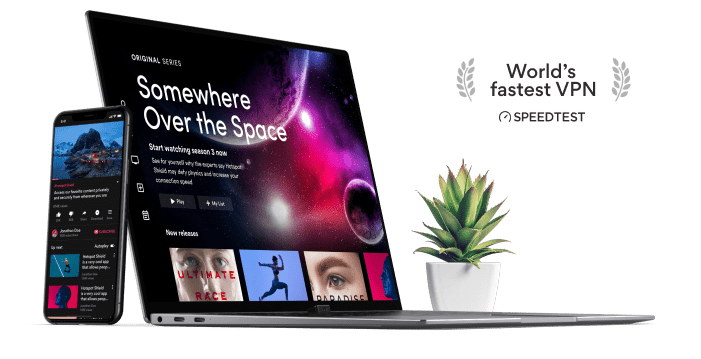 For free users, the service even extends up to its proprietary Catapult Hydra Hotspot Shield, exchanging a range of services between the US and South Africa servers. It has a built-in lag test available for its users. Also, the VPN in Windows doesn't log into your browser activity but does record and barges in to note down your IP address details. The service deletes its log and refreshes its content after each usage. Includes free plain 500 MB of data per day. Hotspot Shield uses 256-bit encryption and of course, an automatic kill switch integrated to check out for the anonymity and protection of client data.
Features:
Can unlock Netflix, BBC iPlayer, and Disney+.
Free 45 days trial.
Unlimited torrenting.
Secure connection.
80+countries covered.
| | |
| --- | --- |
| Pricing | $5.99-$11.99/month |
| Internet kill switch | Enabled |
| Customer service | Supports 24/7 live chats on Premium and Premium Family Subscriptions |
| Multiple VPN Protocols | Enabled |
Cons:
Not many advanced features.
Runs ads that are mostly supported by Google, but it still might leak your information to other websites.
Owing to all the free users, the VPN might result in monetary ads, but still, they got you covered when it comes to offering a great VPN experience! You can buy it from here .
10. Windscribe
https://youtu.be/gX_nZmcCBXU WindScribe offers a total of 10 GB of free data each month. Provide your mail details, and you will receive an extension from 2 GB to 10 GB. Netflix access is granted only to the prime users, which is quite smart on its part. It restricts the non-paid members to the non-free server locations. It protects your personal information with the military-grade 256-bit encrypted automatic kill switch and moves on the NO log policy which doesn't keep a log of your activity. You can use it easily without disconnecting your VPN to access your wireless devices at the same spot. Live chats and Windows installation guides are always at your service with videos and are just a phone call away.
Features:
Unlocks 42 Netflix libraries with its premium tier.
Torrenting and P2P are permitted on most servers.
Secure with no web-logs.
Works well in censored regions.
Can connect unlimited devices simultaneously.
Cons:
No premium tier available.
Slows down the internet connection.
Note : It's the best free VPN available among the free VPNs! You can buy it from here .
Bonus VPNs
1. hide.me
Upon calculating the enviable strengths of hide.me, we can conclude it of being remarkably thorough and transparent. It has a good distribution of servers across the globe and is a rather fair and generous option. hide.me packs several advanced features taken in by comparison and has stringent protocols in store. It supports the SoftEther VPN Protocol and remarkably the first service that might be considered of using the policy. As told, it is an apparent heir to OpenVPN promising unrivaled speeds and Wirecard support for the Windows platform.
2. TunnelBear
An extreme hater of boring texts? Here comes TunnelBear with its exciting and avid colors to serve you. It has excellent designs with a bunch of cool bears to accompany you. The VPN is an Editor's Choice winner and keeps your information safe from lurking data thieves out there. It also protects your real identity as you browse over the Web. And here comes the good news!! TunnelBear is amongst those free websites which provide a true VPN service in its free period. Although it has a data restriction of 500MB per month, with a maximum of five paired devices that is almost an average for all VPNs. But although offering a measly location of 23, this collection covers the essential sources.
Pondering the Security Solutions for Unrestricted Internet
Gather round! Unless your data is channeled over a safe HTTPS location, i.e. notified websites and secure connection over the address bar, you can be robbed of your security and data. Using a great VPN keeps you safe from bloopers and crackers that ultimately caters to your personal preferences, wants, and needs. Things to keep in mind while referring to the basic VPNs are:
Connection speed.
Internet freedom while accessing the servers.
Protocols of the VPN.
And, of course, customer support.
Safe choices have always been up to the alertness and preferences of users. Find the one that is fine and works best for your needs. We highly recommend trying out a few services until you find the one that works for you, especially before you pay for a VPN. Cons of Using a VPN Service Total invisibility cannot be accounted for by available service. Normally zillions of users are benefited from prevailing VPN accounts, but the thing to keep in mind is that the service doesn't grant you the right to perform illegal activities like streaming copyrighted material or performing illegal activities on online platforms. Also, if needed; few companies might hand over the data to the government. Apart from that, when we talk of technical aspects, users might encounter a delay in uploads and face slower speed issues as the data has to face an additional server. Also, beware of all the click-bait VPN services! Those are often fake and might drain your data to the very right places.
So, Which One is the Best VPN?
Suggesting you the king of all—ExpressVPN. It has been a dream of laptop and desktop users to employ a service that performs faster and establishes reliable connections. With a proven track record of smashing the top streaming platforms, this one stands tall and best among all as a VPN for Windows.
Conclusion
When it comes to VPN software for Windows, tons of companies might give you the gist, but not all work and guarantee the security of your data. Thus, to acquire the full features and to secure your data, a reliable service provider is a must. Many of us spend time and go over public networks to access the internet. Many people use public networks to access their web services across the internet each time. If this is true for you, use a VPN to keep your information safe. Apart from security support, VPNs have a lot of practical applications. You can look for dedicated and blocked IPs, locks, and much more. So, thinking of adding VPNs to your security tool list? If not, we highly advise you the same. Talking of the recent KRACK ATTACK, a stable VPN is a necessity nowadays. Stay safe and have no regrets. PS: Do you think we might have missed something? Bring forth your suggestions ? People are also reading: