Data modeling relates to the application of certain methodologies and techniques on the data for converting it into a form that is not only meaningful but also easier to comprehend. In other words, it is used to convert intricate software design into a more straightforward format. Data modeling tools allow a user to draw diagrams (figures and charts) as it is simple to understand and connect data diagrammatically.
Benefits of Data Modeling
Integrate data from various sources that may not communicate well with each other.
Use free data modeling tools for creating big data so that information is easy to access.
Know your business by trying out graphic descriptions of complex concepts.
Best Data Modeling Tools
In this article, we are providing information regarding the top 10 data modeling tools. Let's discuss the best data modeling tools one-by-one:
1. RapidMiner
This data modeling tool offers you some fantastic features and software options. That's why over 40,000 organizations across the globe are using this tool to get the best results. It consists of features like the ability to create machine learning models as well as mold the data modeling in the perspective actions. RapidMiner is best for those who never used any data modeling tool before because it is easy to use. This is due to the available tutorials and pre-set case templates. The data modeling software can integrate with the custom R code, and Python allows 1,500 native algorithms.
Features of RapidMiner
This tool can easily be incorporated through any data source types, including Access, Teradata, Excel, Oracle, Microsoft SQL, Ingres, IBM SPSS, IBM DB2, and MySQL.
RapidMiner is powerful in that it can create analytics based on the settings of real-life data.
Pros
It has a flow-based programming approach that allows the visualization of pipelines.
It contains modules for machine learning, statistical analysis, etc.
No coding is required.
Easy to set up.
Cons
Costly.
'No coding' sometimes creates challenges for the users.
2. MapBusinessOnline

This tool is different from other data modeling tools because it provides the feature of mapping so that a user can create a map for sales and grow the business in the convenient way possible. Apart from sales, territory maps can be created for reducing fuel costs and increasing productivity. MapBusinessOnline also has the capability to provide analytical results in an accessible format.
Features of MapBusinessOnline
Analytics/Reporting.
Content management.
Custom dashboards.
Filtered views.
Relational display.
Simulation models.
Visual discovery.
Pros
It optimizes the information for sales.
An essential tool for analyzing the real impact.
Easy to use.
Cons
Navigation around the maps is a bit messy.
Mapping curves creates issues.
3. Vertabelo

This data modeling tool can fulfill your needs if you want a reliable database designing and modeling tool. It provides convenience to the users so that they can create tables in the database through visual modeling . The data modeling tool is also beneficial for working on the reverse engineering model. Vertabelo allows users to tweak the organization of elements they have already built.
Features of Vertabelo
Model sharing.
Public link to the model.
A friendly UI.
Amazing editing model.
Pros
Innovative and flexible.
Amazing UI and easy-to-use features.
Cons
Performance issues sometimes cause glitches.
Costly.
4. Lucidchart

This data modeling tool provides convenience for creating database diagrams with a collaborative online tool. Since it is a cloud-based data modeling tool, you don't have to download any software or updates. Also, the user can save a considerable amount of time through Lucidchart because it is entirely automated. The database schema design tool can work with various platforms like MySQL, SQL Server Oracle, and PostgreSQL.
Features of Lucidchart
Fantastic options for creating diagrams.
A wide range of advanced features.
High assets of information with an easy-to-use interface.
Appropriate for architectural diagrams.
Pros
It provides convenience in a traditional flowchart system.
Overall performance is amazing.
Great visual features.
Cons
Users can face issues while finding the documents into many elements.
The saving and storing system is a bit messy and, thus, creates challenges for the user.
A little issue can cause a huge error.
Sharing option should be improved.
5. SQL Database Modeler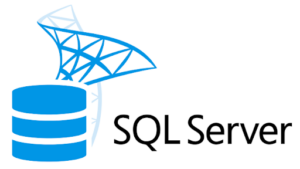 This data modeling tool allows a user to participate in both forward engineering and reverse engineering and this tool works on the existing database for perfecting them and then forward engineering works on the process to grow over time. SQL Database Modeler provides a bunch of features like the ability to produce multiple subject areas and also amazing user-friendly user interface. Companies like Lenovo, Deloitte and Wayfair use this tool.
Features of SQL Database Modeler
Important query language.
Optimized for big numbers of table rows.
Can manage large numbers of transactions.
Fantastic performance with excellent outcomes.
Pros
Features Many varieties of the database.
Fast for:

Searching and querying of data.
Recovering data from multiple tables.

Can manage large numbers of transactions.
Cons
Can be hard to turn data from objects into database tables.
Vertically scalable.
Loss of partition tolerance.
6. Erwin Data Modeler

This data modeling tool is known for being a powerful but less expensive tool for business and also complies with the governance database rules. Erwin Data Modeler is one of the best data modeling tools in the present time because it includes automated schema generation, cloud-based data solutions, and the ability to create hybrid architecture. Several versions of this tool are available that include standard editions.
Feature of Erwin Data Modeler
Automated model.
Schema generation.
Metadata reporting.
Model integration.
Model publication.
Standards deployment.
Synchronize and balance model.
Synchronize and balance databases.
Pros
ERD diagrams.
They are publishing ERDs for end-user consumption.
Cons
The GUI is slightly clunky.
7. Toad Data Modeler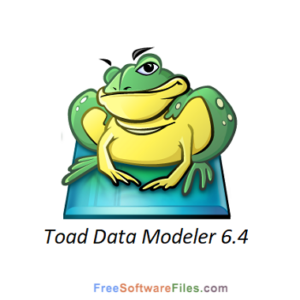 The company focuses on automation for increasing productivity in the business. Important features of Toad Data Modeler include instant analysis and power to export to tools like Excel. The data modeling tool syncs and compares the data so that users can easily automate repetitive tasks for saving time and increasing performance. Toad Data Modeler provides both forward database engineering and reverse database engineering.
Features of Toad Data Modeler
BI standard reporting.
Ad-hoc reporting.
Report scheduling.
Data visualization.
Access security.
Mobile capabilities.
Availability of application program interfaces (APIs).
Pros
Exports data into an excel sheet using a pivot table functionality.
Navigation is simple to understand.
Ideal for SQL beginners and experts.
Cons:
Suffers from freeze issues.
Functionality could be better.
Requires more valid integration.
8. DbSchema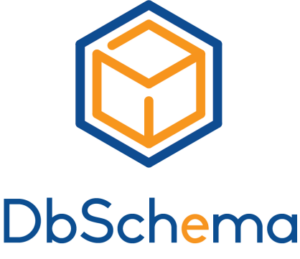 This data modeling tool can work with SQL as well as NoSQL databases. The best features in the data modeling tool are interactive layouts, deploying data from multiple tables with designs, and the ability to synchronize schema without connecting to a database. Moreover, with DbSchema, you have the convenience to upload complete data from an excel file, and you can manage the data without purchasing any additional tool.
Features of DbSchema
ER diagrams.
Query builder.
SQL editor.
Schema synchronization.
Data loader.
Documentation generator.
Automation scripts.
Pros
Features a graphical diagram editor.
Multi-platform.
Supports a generic design.
Creates schema from an existing database.
SQL editor with the syntax highlighting.
Cons
The beta version is a bit problematic.
Slightly expensive.
9. HeidiSQL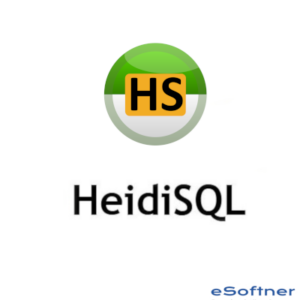 This data modeling tool is an excellent option for those users who don't want to spend any money on a data modeling tool. Yes, HeidiSQL is entirely free. The data modeling tool comes replete with features, including the power for connecting with various servers in the single window, bulk edit tables, and import text files. HeidiSQL can connect with different database systems like Microsoft SQL, MariaDB, MySQL and PostgreSQL.
Features of HeidiSQL
Great user management.
Syntax completion.
Data synchronization.
SSH tunnel.
Free and portable.
Pros
Supports multiple databases.
Maintains encrypted communication between client and server.
Amazing user interface.
It is not based on PHP.
Cons
This tool stops abruptly and causes glitches sometimes.
Suffers from bugs.
No session backup is available.
Works under Linux just with Wine.
10. Apache Spark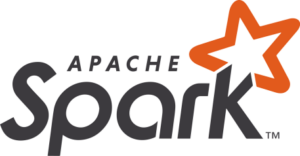 Apache Spark was developed in 2009 by the University of California, Berkeley's AMPLab. It is a fast, large-scale data processing engine that is used to execute applications in Hadoop clusters 100 times faster in memory and 10 times faster on disk. Spark is built for data science. Users can develop logical data that results in multiple tasks.
Features of Apache Spark
Apache integrates with Hadoop data.
Works with libraries like GraphX, Spark Streaming and MLib.
Pros
Amazing speed.
A high ease of use.
Supports advanced analytics.
Powerful.
Cons
It doesn't have an automatic optimization process.
Supports fewer algorithms.
Has minor files issues.
Conclusion
Currently, there are various data modeling tools available that can help you to gain meaningful insights from huge proportions of data. This article details the 10 best data modeling tools that you can use in 2022 to achieve the best results. What do you think about the article? Did it help you or is something wrong mentioned here? Drop your opinions in the comments section below.
People are also reading: