For developing captivating animations, it is necessary to have the best editing software. Animation is the most outstanding visual art and design of the new era. An animator requires understanding the composition of motion and rendering tools, as animation requires profound knowledge about 2D and 3D models. The main point is to convey the message and have the aptitude to tell stories. In this article, we offer you an overview of the 3D animation programs available in the market. In case you are more inclined to traditional programs, we have included 2D animation programs too. This article will thus, help you to understand the best animation software of the modern era.
Best Animation Software (Free, 2D and 3D)

This animation software is open-source and specializes in 3D animation. It consists of various tools like rigging, simulation, compositing, animation, motion tracking, rendering, and video editing. Blender also provides 2D animation tools as well as a different tool for tracking tilting, 360-degree rotation, planning, and so on. For the best customization in the UI to simplify the navigation, this tool offers a Python API. It is designed for both Windows and macOS.
Features of Blender
High-end production path tracer for realistic rendering.
Designed for powerful animation.
Realistic simulation (Industry-standard).
The user interface is customizable.
Pros
Blender is excellent for skinning, smoke simulation, rigging, fluid simulation, soft body simulation, and more.
It offers amazing video editing options.
A good choice for developing video games.
Being open-source keeps it open to huge customization options.
Cons
It is heavy software for low-end computers that has RAM of 4GB and less.
It needs proper training and learning to make the most of Blender.

This online 3D animation tool has a user-friendly interface, which is capable of creating engaging and professional animated videos. With Powtoon we can create, save, and share animated videos with Google Drive. Powtoon gives different tools like clips, images, soundtracks, sound effects, and voice-overs to support animators in various projects. It is available on multiple platforms like Windows, iOS, macOS, and Android.
Features of Powtoon
Download created videos as MP4
Privacy Control
24x7 Preference Support
Third-Party Resell Rights
Upload your Custom Fonts
Advanced Animation
Royalty-Free collections
Pros
Easy-to-use.
Creates professional-looking videos.
Great tool for presentations, secure handling, and automatic storage.
Cons
The free version must be updated.
The interface must be improved.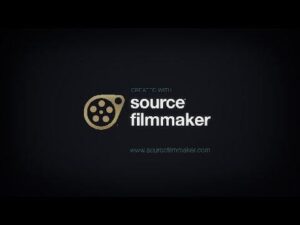 This animation software offers one of the most interactive 3D animation facilities, and it is available on Steam. It allows animators to create a movie in the game engine, as well as it is free animation software. Source Filmmaker uses the game assets such as game background, characters, characters movement, obstacles, etc as data sources. And use those sources to make a 3D movie. It is only available on the Windows (Steam) platform.
Features of Source Filmmaker
Immediate rendering for the preview.
Free for downloading.
Controls the complete workflow required to obtain a movie in a single system.
The virtual film set with characters, and props, and cameras.
Pros
Easier to understand.
Characters, effects, props, and lights are easy to set up.
Has a Steam workshop.
Cons
The software needs regular updates.
It's a 32-bit application, so it crashes sometimes.
Limited assistance and online models.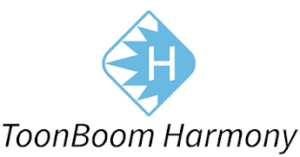 This animation software is user-friendly for beginners because it is a 3D animation software that helps beginners to create storyboards, short animated clips, and art pieces. However, the software might seem complicated in the beginning. It provides a range of tools to search for creative ways to animate, and it allows vectors and bitmap tools for designs. ToonBoom Harmony is available on Windows, the web, and macOS.
Features of Toon Boom Harmony
Advanced vector drawing technology.
Excellent color palettes as well as paint options.
2D &3D integration for making professional animation.
Pros
It gives plenty of various design and animation tools.
It is available for multiple platforms Windows, Linux, and macOS.
It is compatible with both 2D and 3D animation.
Cons
It requires proper training.
Record and audio editing are not possible.
Computer software glitches sometimes.

This animation software is one of the most fantastic animation tools in the industry. It is usually used in various commercial films for adding visual effects as well as animation. Maya needs practice, and it becomes easier once the general features are mastered. Autodesk Maya can be used for creating animated movies, video games, and TV series. It is supported on various platforms such as RHEL, Windows, Fedora, and macOS.
Features of Autodesk Maya
Bifrost for the procedural effects
Ready-to-use designs
Bifrost Fluids
Easy hair grooming
Extensive adaptive fluid simulation
Great Ocean Simulation System
Maya nCloth
Bullet Physics
Cached Playback
Pros
Fantastic for the 3D animation.
There are excellent tools in this software that produces organic modeling, animation super-intuitive, and character rigging.
It also gives Paint Effects, which lets a user make 3D shapes by drawing freehand.
Fast rendering is impressive.
Cons
The dreaded training curve of 3D animation.
The node reader needs to be improved.
The scene authority needs improvement.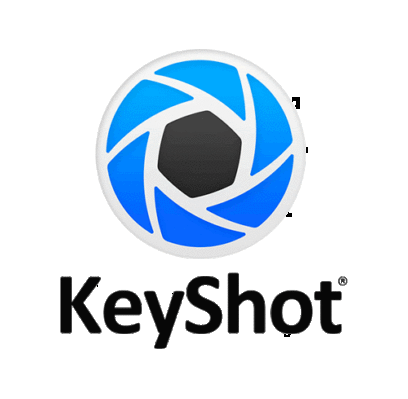 This animation software is easy to learn, and it is appropriate for 3D animation. KeyShot allows you to create from simple models to innovative and visually extraordinary projects. It has many amazing features, like it provides rendering of 3D models in real-time that can represent outcomes as soon as they are created. It decreases the time spent to create and complete the project. Also, KeyShot can be used on various platforms like Cloud, the Web, SaaS, Windows, and macOS.
Features of KeyShot
It is appropriate for 2D and 3D animation.
It offers HDRI lighting for improved information and orientation of a body or any scene.
Offers virtual camera control features.
Focused caustics for ensuring scenes and bodies are pleasantly surprising.
Pros
Proper for producing fast, fabulous, and accurate visuals.
3D rendering work progress is offered in real-time 3D.
Cons
Doesn't offer in-built templates.
It glitches sometimes.

This animation tool is specialized in 3D modeling that can combine built-in plugins as well as pipeline architecture visualization. It offers a flexible and robust platform for all 3D modeling. K-3D is specially designed for 3D animation that allows you to create different blends in your work. It is a free and easy-to-use tool for Mac users but provides support for Windows too.
Features of K-3D
Offers an excellent undo/redo function.
Properties can be modified interactively.
The visualization pipeline is node-based.
Pros
It gives secure pipeline architecture.
Provides plenty of inbuilt plugins.
Cons
The user interface must be improved.
New updates should improve the experience.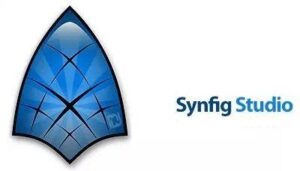 This animation software is free as well as it is one of the best 2D animation platforms for beginners and experienced animators. Currently, it has two variants for free download. While one is a stable version, the other is an in-development version. The stable version gives all the necessary features needed for primary projects. On the other side, the development version of Synfig gives incredible state-of-the-art innovative features/characteristics for those who want to try innovative tools. It is compatible with various platforms like Windows, Linux, and macOS.
Features of Synfig
Many layers of project content.
Users can create cut-out animations from any bitmap image.
Allows extension and synchronizing of description and background score to a video.
Pros
It gives up to 50 layers to create an advanced and smooth animation.
Easy to use, even if a user has little knowledge of animation.
It allows you to create fantastic animations.
Cons
Beginners require seeing a few tutorials before using it.
Suffers from performance issues sometimes.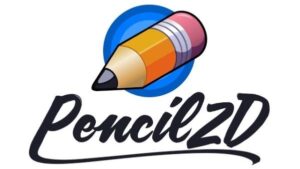 This animation software is an open-source and free tool that is perfect for bitmap and vector animations. Users can create amazing 2D animation and models from scratch with the help of a pencil, pen color, and brush tools. The user interface of Pencil 2D is impressive, automatic, and minimalistic. Pencil 2D is easy to use software so that both beginners and experts can use this software easily. This software is compatible with various platforms like Windows, Linux, and macOS.
Features of Pencil 2D
It consists of various tools like layers, colors, a keyframe, and onion skinning.
Pencil 2D gives a clean and orderly timeline layout.
It allows the switching of vector workflows.
The animation software provides cross-platform compatibility.
Pros
Completely free for all users.
It provides various tutorials in different languages.
It gives a clutter-free user environment.
Animators can quickly change between vector and raster workflows.
Cons
No shape tools are available.
Switching between vector and raster workflows sometimes glitches.
As we have discussed, various animation tools that are compatible with most platforms except for Android and iOS. But, this animation tool is perfect for 3D animation on Android and iOS. Toontastic is designed by Google and allows you to animate or draw on your mobile smoothly. It has an easy user interface that allows animators to give motion to the characters for telling a story.
Features of Toontastic
3D drawing tools
Sample characters
Soundtrack and inbuilt songs
Three Story Curves for digital storytelling.
Video sharing option
Pros
Easy to use and free.
Promotes imaginative play.
Supports to share the story online.
Unlimited options to animate.
Cons
Challenging to record in groups.
Mood music can overshadow the character's voices.
No pre-planning before creating a story can be problematic.
No text tools.
Conclusion
In this article, we have discussed the best animation software. Every tool has some key features, pros, and cons so that you can differentiate between various tools and find the best one for you. It is not the end of technology, so we will try to update you regarding the best animation tool of the present. You can create the best animation through this software easily. So choose the right one for your project. People are also reading: