Finding the best video editing software is an essential aspect of creating a best-edited video. You need an appropriate tool which can be easy to use and provide the best outcome possible. Therefore in this article, we are going to discuss the best video editing software out there, and it does not matter whether you are an android user/windows user/iOS user/ Mac user. This article consists of the software which is compatible with these platforms. Let's discuss the best video editing software in brief.
Best Video Editing Software for Windows/Mac/Android/iOS
Here we can go by reviewing the best video editing software.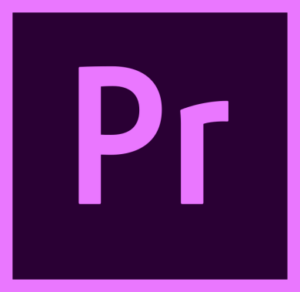 This video editing software is supported in both Windows and Mac that provides 3D editing and Multicam editing. It is standard editing software which is best for professionals, and this software also offers a free trial. It can handle a massive amount of video tracks so that users can work efficiently because it can automatically sync various aspects like multi-angle shots with background music.
Features of Adobe Premiere Pro
High-quality audio and video editing
Fantastic working in Windows OS and macOS
Built-in non-linear video editing
Support for different types of formats like HD, HDV, and Flash Video.
Video content editing in real-time
Pros
Excellent automatic features
Amazing Functions
The industry-standard video editing tool
Free trial available
Cons
Expensive.
UI system is a bit tricky
2. Final Cut Pro X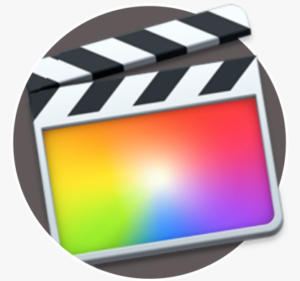 This video editing software is only supported in Mac that provides intelligent colour balancing and intelligent colour balancing. This software is impressive for professionals, and it also provides 90 days of free trial for the users. This tool offers you an excellent UI system so that you can accurately and create fantastic videos. Apart from many standard features, it also provides moving and trimming clips, superior colour grading, and music mixing.
Features of Final Cut Pro X
VR Headset Playback
Asset Management
Multi-cam Editing
Amazing Effects
Motion graphics templates
Editing of 360 Degree VR
Supports HDR videos
Plug-Ins
Pros
Efficient editing of both audio and video
It can easily remove background noises from the video
Cons
Clipping is consists of issues
Audio transitions can result in awkwardness sometimes.
3. Adobe Premiere Elements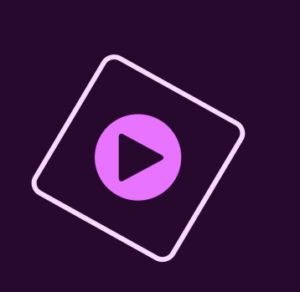 This video editing software is best for those who don't want to spend a high amount of money on the software. It has various features like face detection, video stabilization, and automatic motion tracking, which is best for professional editors. This video editing software supports both Windows and Mac. It is easy to use, which can be beneficial for a beginner or an expert user. It has an intelligently organized video and audio library that offers convenience to the user.
Features of Adobe Premiere Elements
Asset Organization
Creation of automatic Slideshare
Automatic Adjustments
Editing Guides
Quick Movies
Video Sharing
Smart Video Trim
Music Remix
Pros
It is easy to use
Amazing features and quality
Video and Photo Organization
Managed Video Editing
Cons
The tool is not capable enough
Not the fastest
4. Adobe Premiere Rush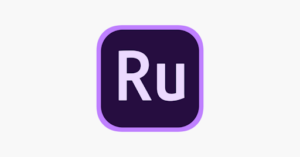 This software editing software/application is only supported on Android and iOS, and it consists of free starter plans. It supports In-app motion graphics and also 4K video support, so this tool is beneficial for those who don't have Windows or Mac. This video editing tool is multi-platform, which is termed as the Project rush initially, and it allows beginners to learn to edit quickly.
Features Adobe Premiere Rush
Free trial services
Simple to use UI system
Keyboard shortcuts
Social media optimization
Pros
It offers a user-friendly UI system.
Beneficial for the beginners
It offers title tools and good colours
Editing videos can be easily uploaded in on social platforms like YouTube, Snapchat, Facebook, Twitter, and Instagram
Cons
It is quite slow in rendering projects
It supports only three transitions
It contains limited video and audio editing tools
It lacks many standard video effects.
5. Corel VideoStudio Ultimate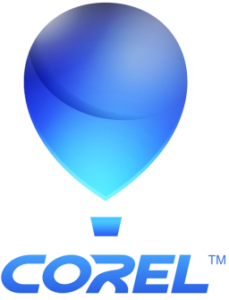 This video editing software is only supported in Windows that provide amazing features like colour correction and Real-time effects. This tool is appropriate for beginners because it offers 30 days of free trial for every new user. This tool has Multicam editing, 360-degrees VR video support, 4K video support, a music library, and amazing effects. You can have a standard option, even in the trial version of this tool.
Features of Corel VideoStudio Ultimate
360° video editing
Guide for portrait videos
Improved stop motion Animation>
Layer effects
Speed and reverse clips option
Pros
Easy upload to YouTube and Facebook
AVCHD and Blu-ray burning
Easy to pick up
Nice variety of features
Comparatively inexpensive
Cons
Restricted keyframing capacity
A bit basic as compared to other software
6. Filmora9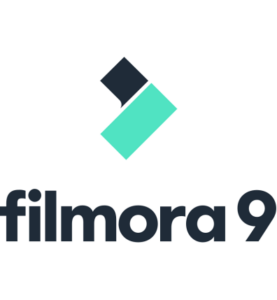 This video editing software is compatible with both Windows and Mac that supports built-in titles and effects, and it is appropriate for professional video editors. It is a paid tool that provides standard features like royalty-free music, amazing transitions, audio, and video blending, etc.
Features of Filmora9
Audio Equalizer
GIF Support
Split Screen
Video Stabilization
Tilt-Shift
Mosaic (Blurring)
Noise Removal
Social Import
Speed Control
Audio-Mixer
Screen Recording
Audio Separation
Pros
Simple to use
Reasonable price
4K support
Free version with great features
Cons
Motion tracking is not available
Video keyframe is not available
Freehand masking tool is not available
Limited colour grinding tool
7. CyberLink PowerDirector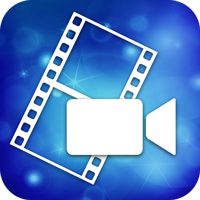 This video software editing tool is available for Windows, and it provides fantastic features multi-cam editing, motion tracking, and 360-degree video. It is appropriate for experienced filmmakers, and most importantly, this tool provides 30 days of free trial so that you can understand the features of it. This tool offers you video correction features, professional effects, motion tracking, easy trimming, and Multicam editing.
Features of CyberLink PowerDirector
Complete feature editor
Exact theatre colour
Magic movie wizard
Action camera features
Motion tracking
Video available in 4K and 3D
Pros
Video or audio editing is easy
Amazing transition options
Moderately easy to learn.
Simple UI/UX
Cons
In needs improvement in features
Blurring feature is a bit messy
Putting title cards is a bit tricky
DirectorZone is pointless.
8. Pinnacle Studio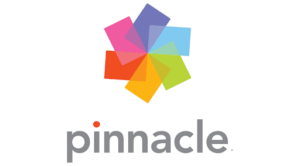 This video editing software is available for windows, and it provides many features like colour controls, Multi-camera capture, and multi-camera editing and slow-motion animation. This tool is best for beginners. This tool consists of fantastic options like more than 1,500 effects, templates & titles, editing of six-track HD, colouring tool. You will surely get the best experience using this software for video editing.
Features of Pinnacle Studio
360 video editing
Split-screen video
3D title editor
Paint effects
Morph transitions
Wide-angle lens correction
Pros
HD editing with a drag-and-drop feature
It includes over 1,500 effects
It includes 6 weeks of training
DVD authoring
Cons:
Mac version is not available
The primary interface is not good
9. Vimeo Create

This video editing software consists of a template-driven feature for creating social media videos, and it is available on Android, Browser, and iOS. The main feature of this tool is that it provides stock content, Templates, intuitive interface, and free for 30 days. This tool is best for beginners because it is easy to use and offers a great set of secure options so that anyone can learn it quickly.
Features of Vimeo Create
Amazing customer support
Best video platform
Premium version has fantastic quality
Video sharing features
Pros
Easy to use
Excellent templates
Lots of assets content
Cons
Limited use examples
Requires membership
10. KineMaster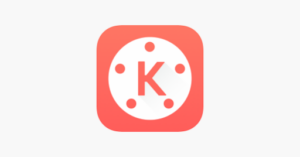 This video editing software/application is available only on Android and iOS. This tool offers various features like smart effects and instant preview, as well as it is an entirely free tool. KineMaster is beneficial for the beginner or newbie in the video editing platform. This platform offers convenience for editing multiplayer layers, text annotation, add handwriting, and blending of audio-video.
Features of KineMaster
Speed Control
Multiple Layers
Overlays
Audio Filters
Volume Envelope
Stickers
Instant Preview
Transition Effects
Animation Styles
Pros
Recording in Real-Time
Easy Adjustment Tools
Multi-Layered Videos
User-Friendly editor for mobile
Cons
Subscription can be expensive
Voice recording audio is not supported
Conclusion
In this article, we have discussed some factors regarding the importance of the best video editing software. Every tool has some key features, pros, and cons so that you can differentiate between various tools and find the best one for you. This is not the end of technology, so we will try to update you regarding the best video editing tool of the generation. You can create the best video through this software easily, so choose the right one for your project.
People are also reading: