Having images with transparent backgrounds can be important for both personal and professional reasons. Images with transparent backgrounds are highly popular because transparent backgrounds go well with everything. We all know that removing the background from an image can be time-consuming, mainly when you are not a graphic designer or have no design knowledge. So the next question that might come to your mind is how to remove background from an image without wasting much time? Well, the solution is very simple.
You can use the different online background tools. These tools allow you to remove the background from images and are also the best to cut out an object from an image. Moreover, you can enhance the image background or replace the background image.
It is possible to leverage these tools to remove people, unnecessary objects, bleak landscapes, and more. A few main reasons for removing the background image are:
It shifts the main focus to the object of the photo and, at the same time, reduces eye strain.
It makes the foreground look more attractive. It becomes important to remove a background image when the background outshines the foreground.
It helps to limit the area of the photo.
Best Background Removal Tools
1. Adobe Express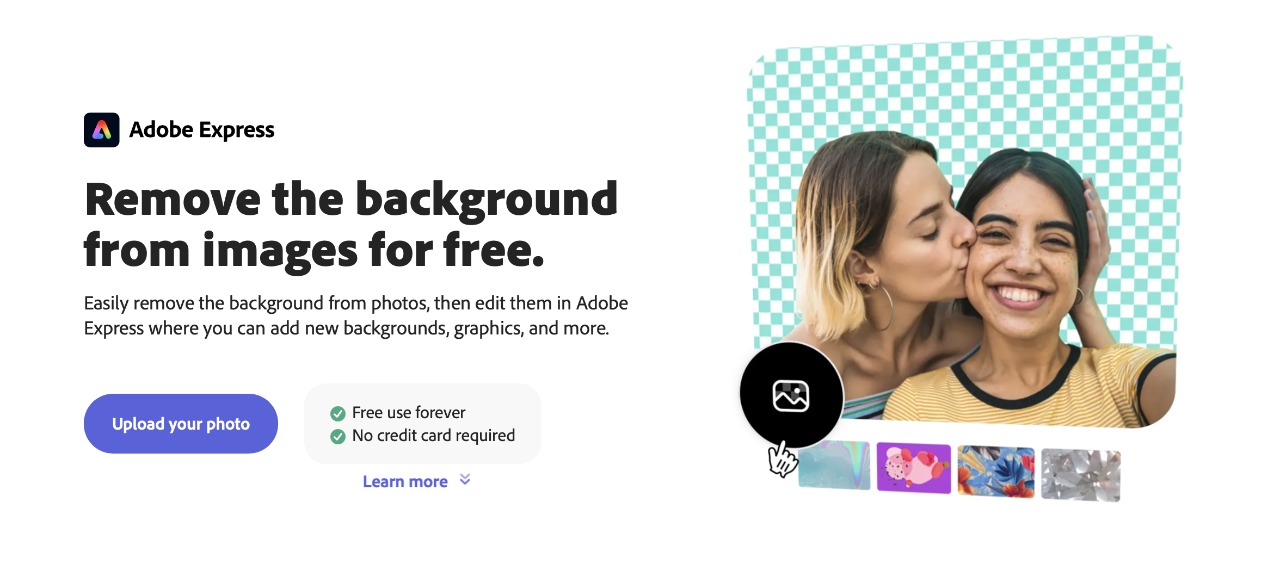 Move Adobe Spark to the top of the list? Also, change Spark to Express, so "Adobe Express" Adobe Express is a phenomenal tool that offers some great features, including background remover . One unique thing about Adobe Spark is that you can leave it as it is, adds new colors, and shapes, or replace it with another image after removing the background.
2. Removal.ai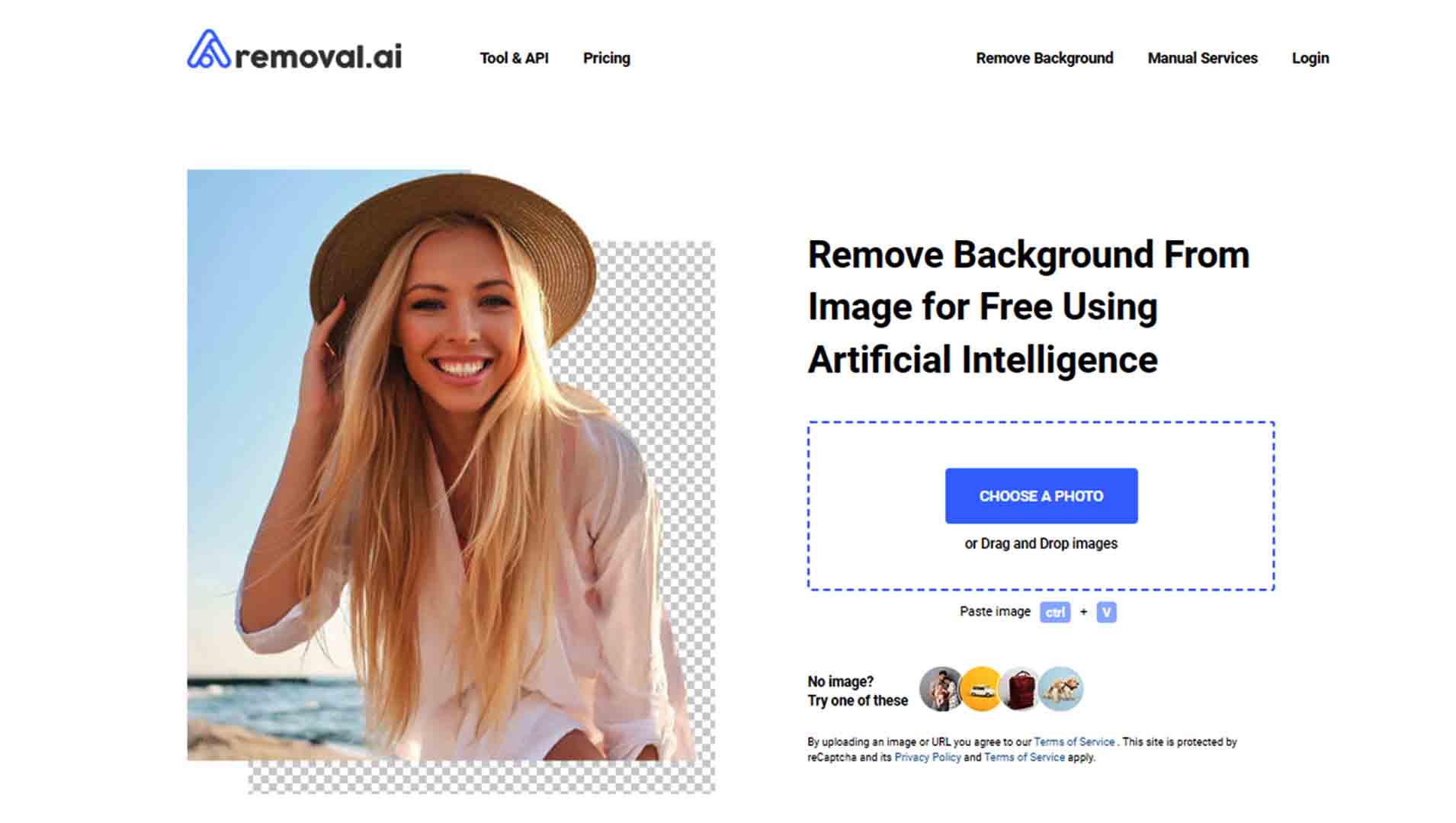 Removal.ai is the latest background removal online tool that uses AI Technology to remove image backgrounds automatically. This tool was designed and developed by the experienced and professional photo editors of a very popular photo post-processing company. You can edit the image by just dragging and dropping the image into the editor.
With the free version, you can download the edited image in 1500 x 1000 px resolution. Removal.ai also offers paid plans that allow you to download high-resolution images (1 credit = 1 image). Removal.Ai allows you to remove image background in just three simple steps that are as follows:
Step 1: Go to the Removal.ai page.
Step 2: Drag and drop the photo into the editor and wait for the AI to process the image. This step takes only a few seconds.
Step 3: Once the image is processed, you can download it in up to 500 x 1000 px resolution.
Removal.ai offers image editing plans designed for small-scale businesses making it affordable for people who deal with hundreds and thousands of images monthly. Moreover, it offers a free plan which allows you to test and make a better choice.
3. InPixio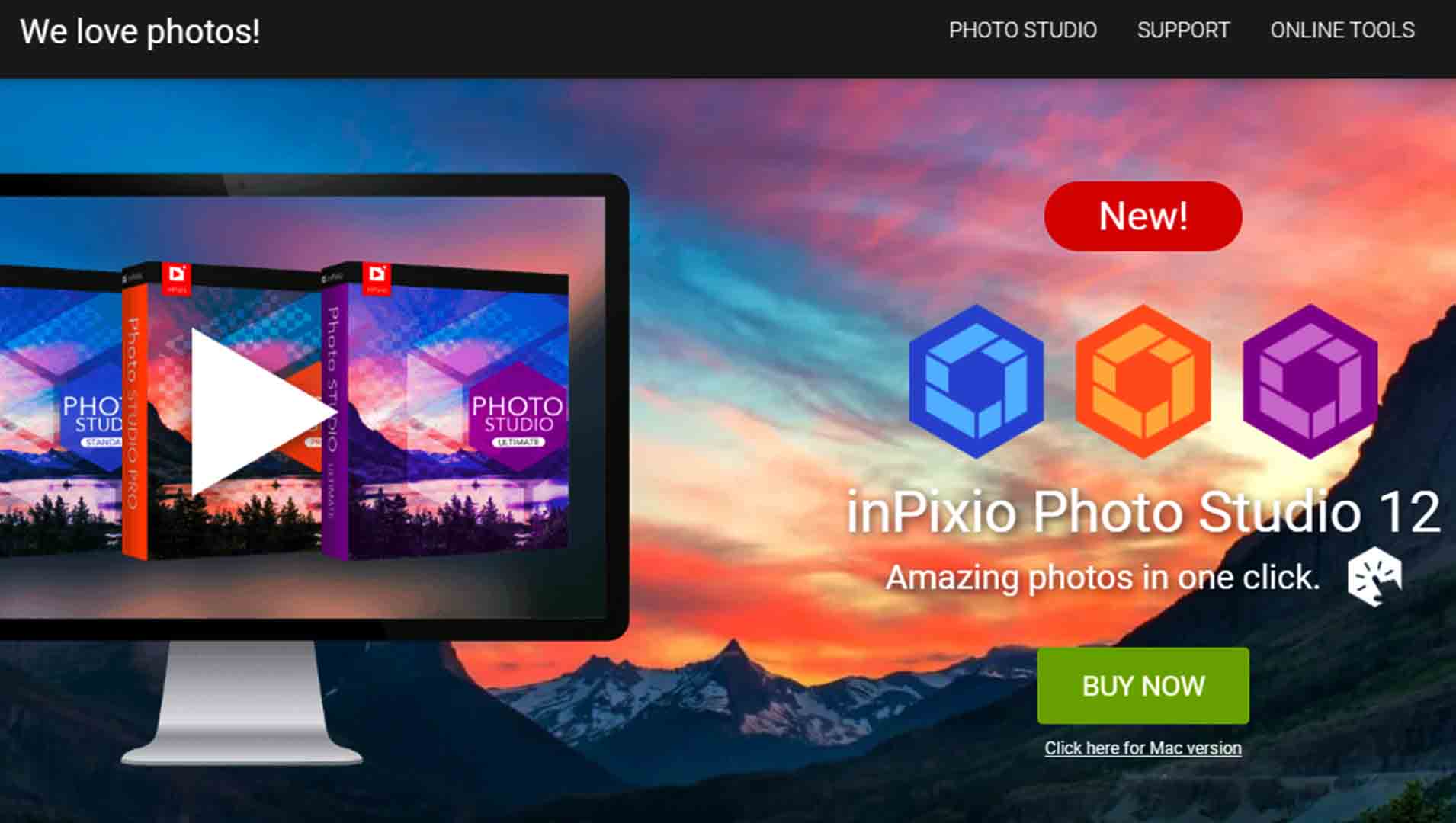 InPixio is a free photo-editing application that helps remove background from a picture easily recommended for personal and business use. It is designed for both simple and complicated images. It enables users to identify and remove the image backgrounds with ease.
InPixio is an ideal image background remover to get the best look for photomontages and other creatives. InPixio helps to remove the background in just three simple steps. All you need to do is upload your image from a computer, web, or other sources to InPixio's editor by dragging and dropping or entering the image URL. InPixio allows you to upload multiple pictures simultaneously, which saves a lot of time.
Once uploaded, you need to enlarge the image using the slider and select the tool's background you wish to remove. The "Keep" feature allows you to highlight the foreground easily. Once you have completed editing the image, you need to download the photo by clicking on "save" and the "download" button.
4. PhotoScissors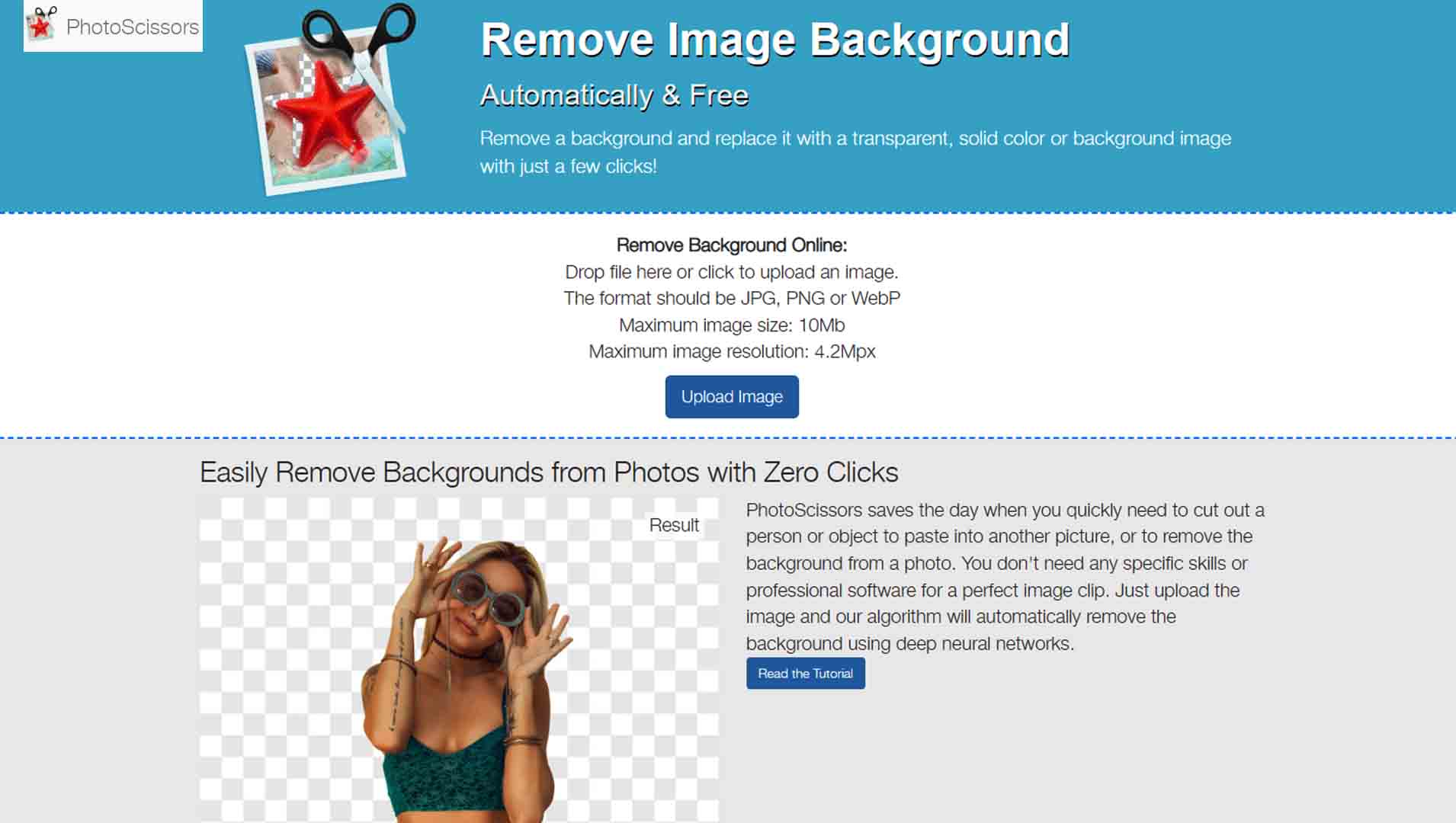 PhotScissors is another best background removal tool available on the list, which is efficient and offers an easy-to-use interface. If you want to remove the background using PhotoScissors, you must upload JPG, PNG, or WebP files.
You need to make sure that the image you want to edit has a size of up to 10 MB, and the maximum resolution is 4.2MPX. Once you have uploaded the image onto the editor, the AI will remove the background from the photo using deep neural network technology. It removes the background even from the most difficult areas and is effective for product images posted on eCommerce websites like Amazon, Etsy, and eBay.
The only disadvantage of using the free plan is that you can download the image in low resolution. However, you can purchase credits if you want to download images in high resolutions.
5. Slazzer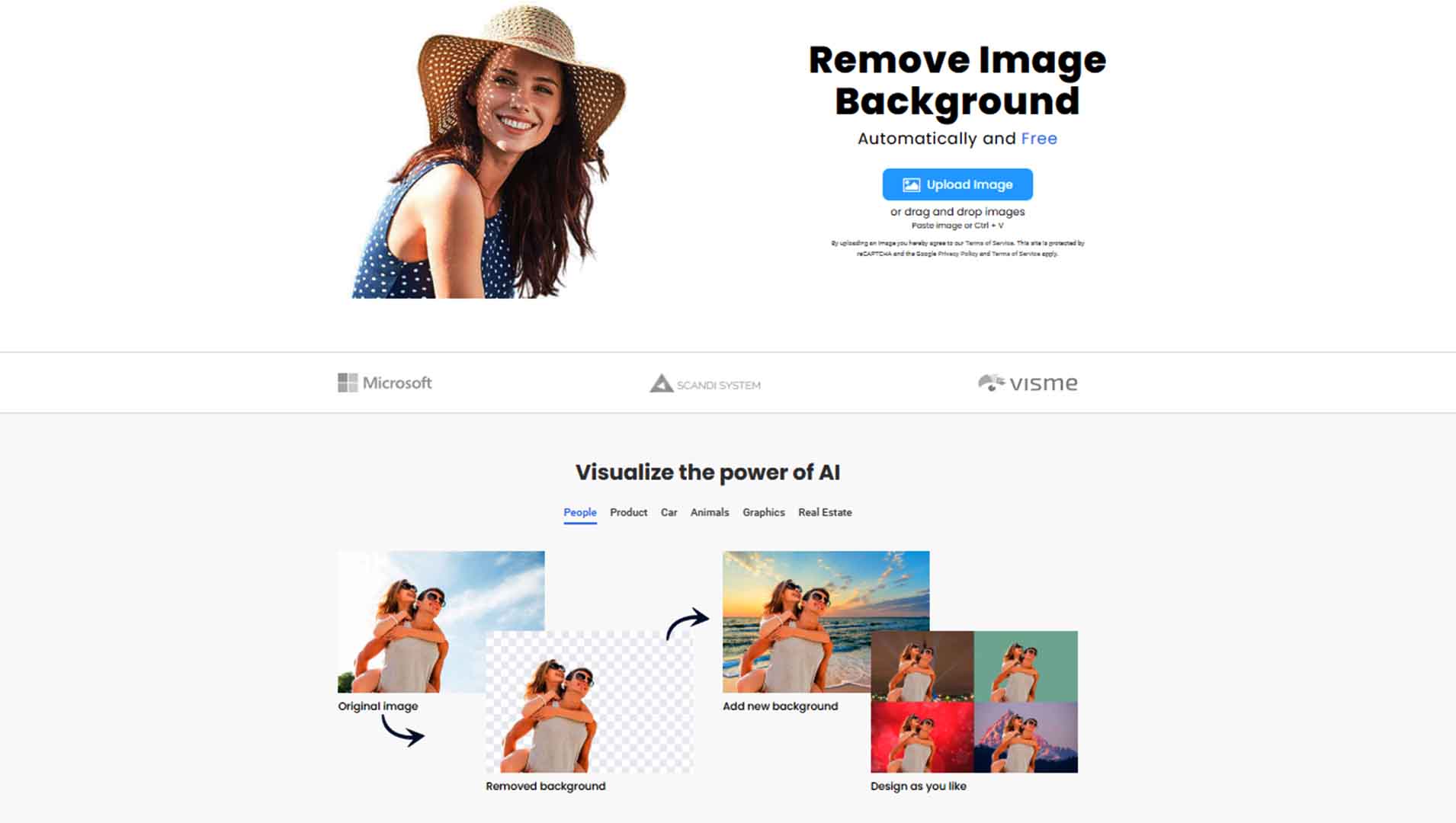 Slazzer is a new background removal tool that uses advanced AI to remove image backgrounds automatically in just a few clicks. You only need to drag and drop the image into the editor from your PC and then wait while Slazzer removes the background from images automatically.
Once you have removed the background, you can add graphics, colours, or a new background with just a single click.
6. Fotor
Fotor is another popular background removal tool that is easy to use. This tool is developed to help users remove the background of images conveniently. You can turn the background transparent or white. Also, you can try editing the picture with Fotor's photo editor. Fotor even allows you to add stickers, effects, make collages, add text layers, and more.
Fotor photo editor is available online and free to use. However, you need to use the paid version to unlock premium features. The only drawback of using the free version of Fotor is that it pops up ads that are likely to distract you while you are editing images.
7. BackgroundCut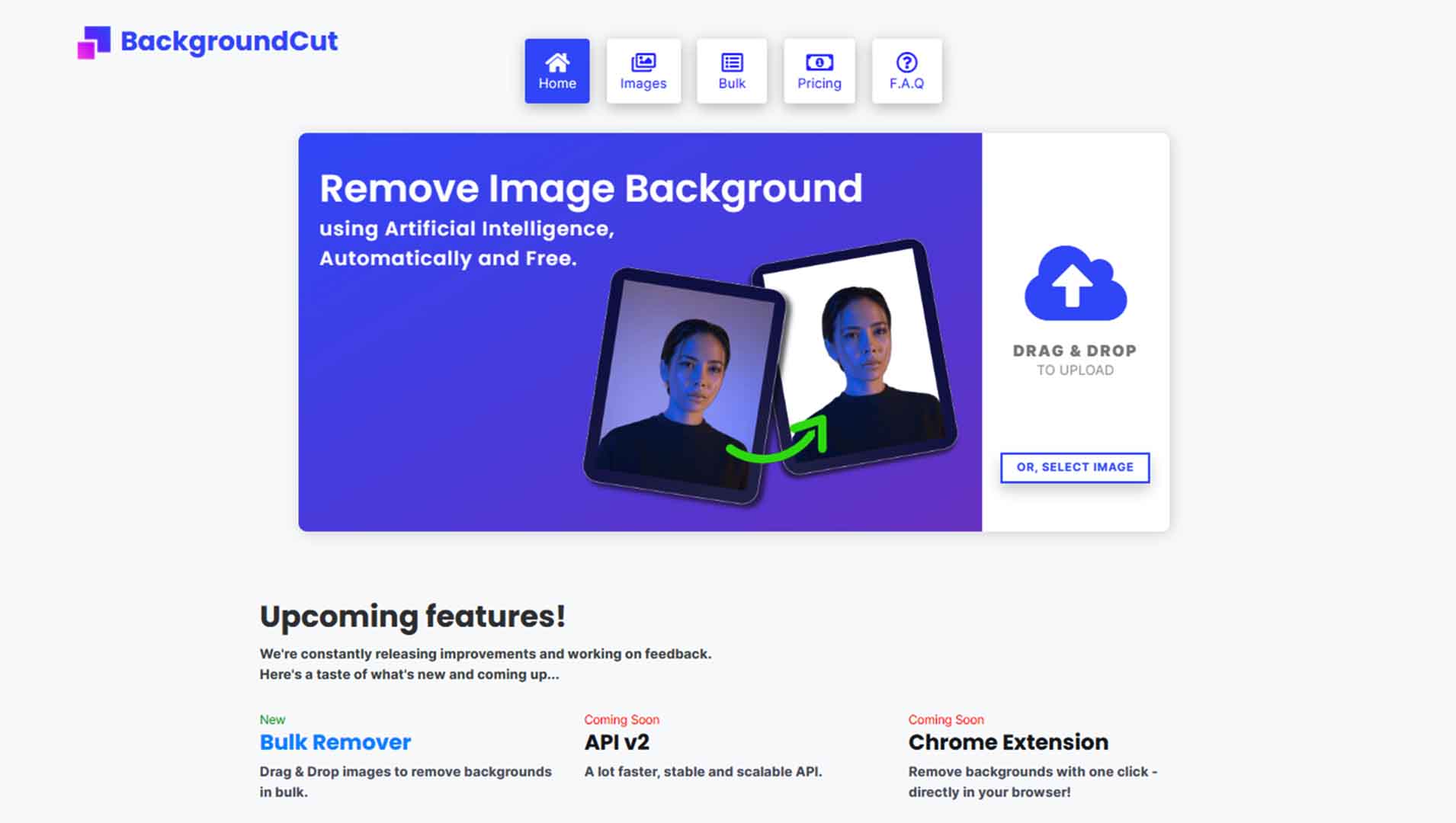 BackgroundCut uses artificial intelligence that helps to remove background from images easily. Although it offers the beta version, you can upload or drop your image, and the AI will cut the main portion automatically in just a few seconds. The developers of this application regularly roll out new updates that make the application better.
One of the most popular features is the public API that integrates with third-party applications and creates something new. Although BackgroundCut is free to use, you need to pay for downloading high-resolution images.
8. Remove.bg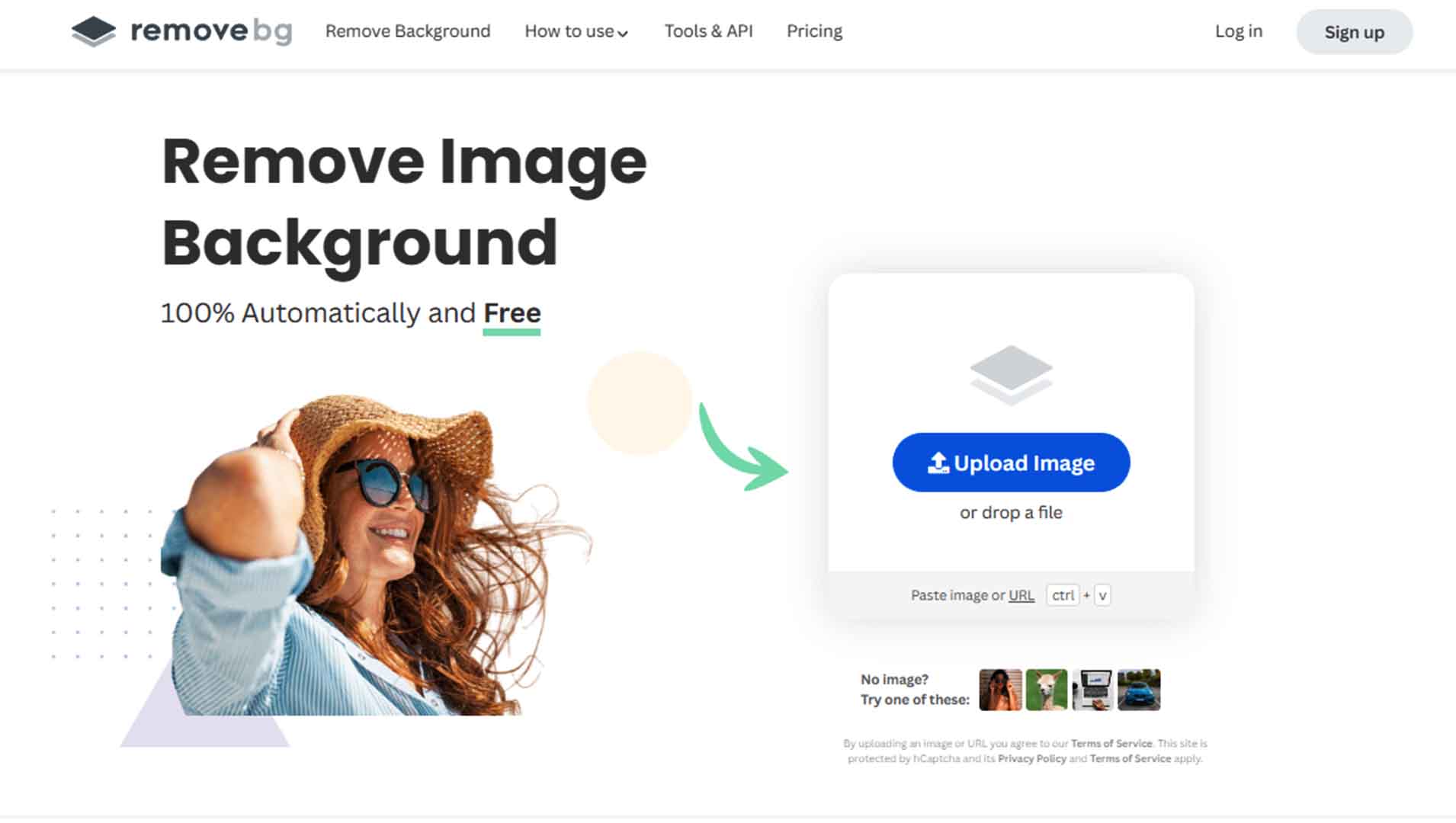 Another powerful background removal software similar to Removal.ai is Remove.bg. It helps to create a transparent background, making it easier to edit the picture. With the free version, you can download the image in the 612 x 408 resolution.
You need to remove the background by dragging the image into the edit and waiting for the software to generate a new image with a transparent background automatically.
Remove.bg offers a free trial for users. Although it uses the same technology as Removal.Ai, the prices are higher than Removal.Ai.
9. Canva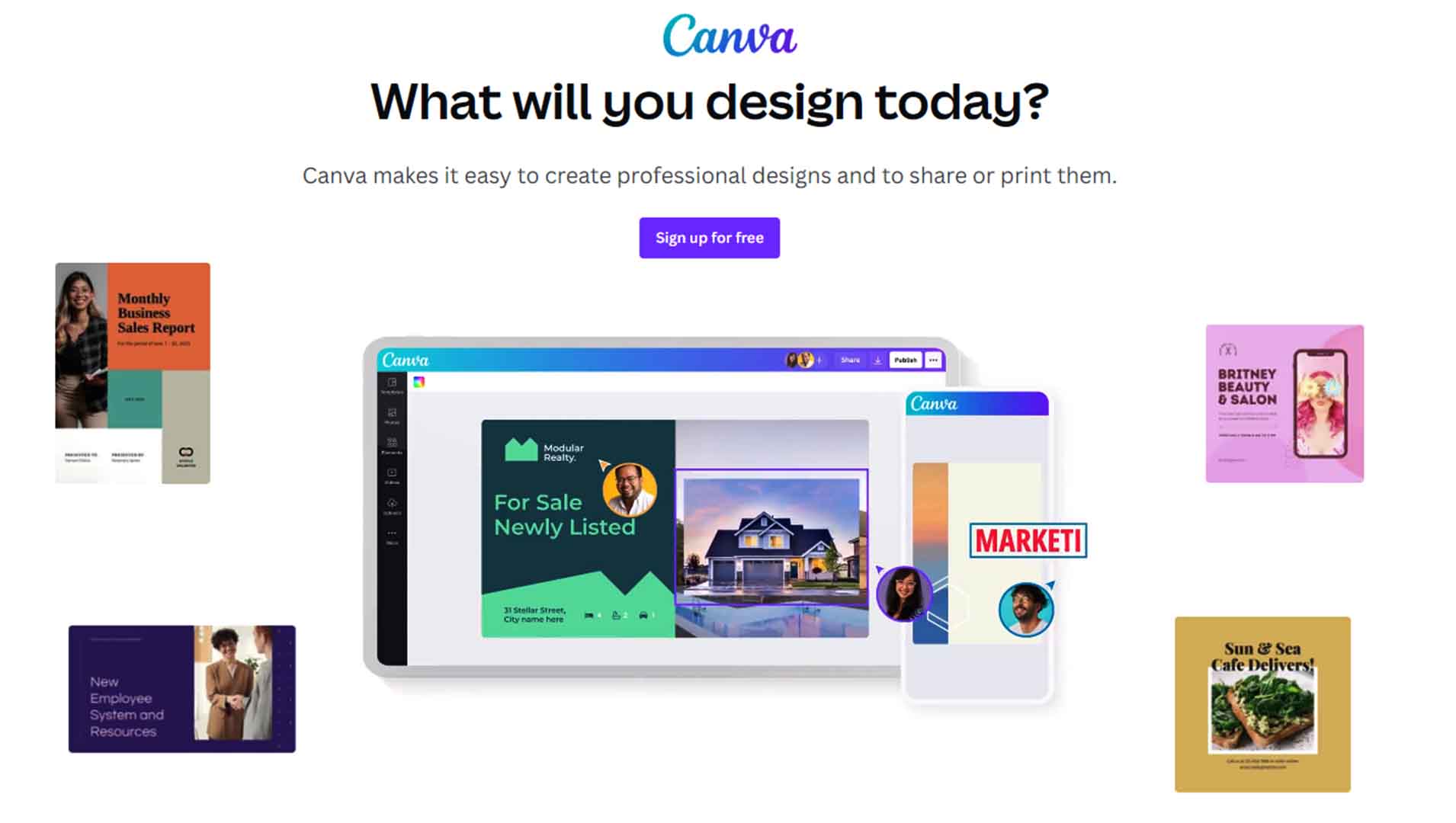 If you are a designing enthusiast, you would have heard about Canva, the most popular graphic creation platform. It allows you to design creatives for different digital platforms. Also, it is easy to use for people who don't have any design skills.
It becomes easy to create visually appealing designs with the drag and drop interface and plenty of tools offered by Canva. Moreover, Canva is also the best photo background remover. However, the only problem is that you need to become a PRO user. Once you start using the PRO plan, you will unlock all the features offered by Canva.
The best thing about Canva is that the PRO version is free to use for the first month. If you do not like it, you can unsubscribe anytime.
10. Wondershare PixCut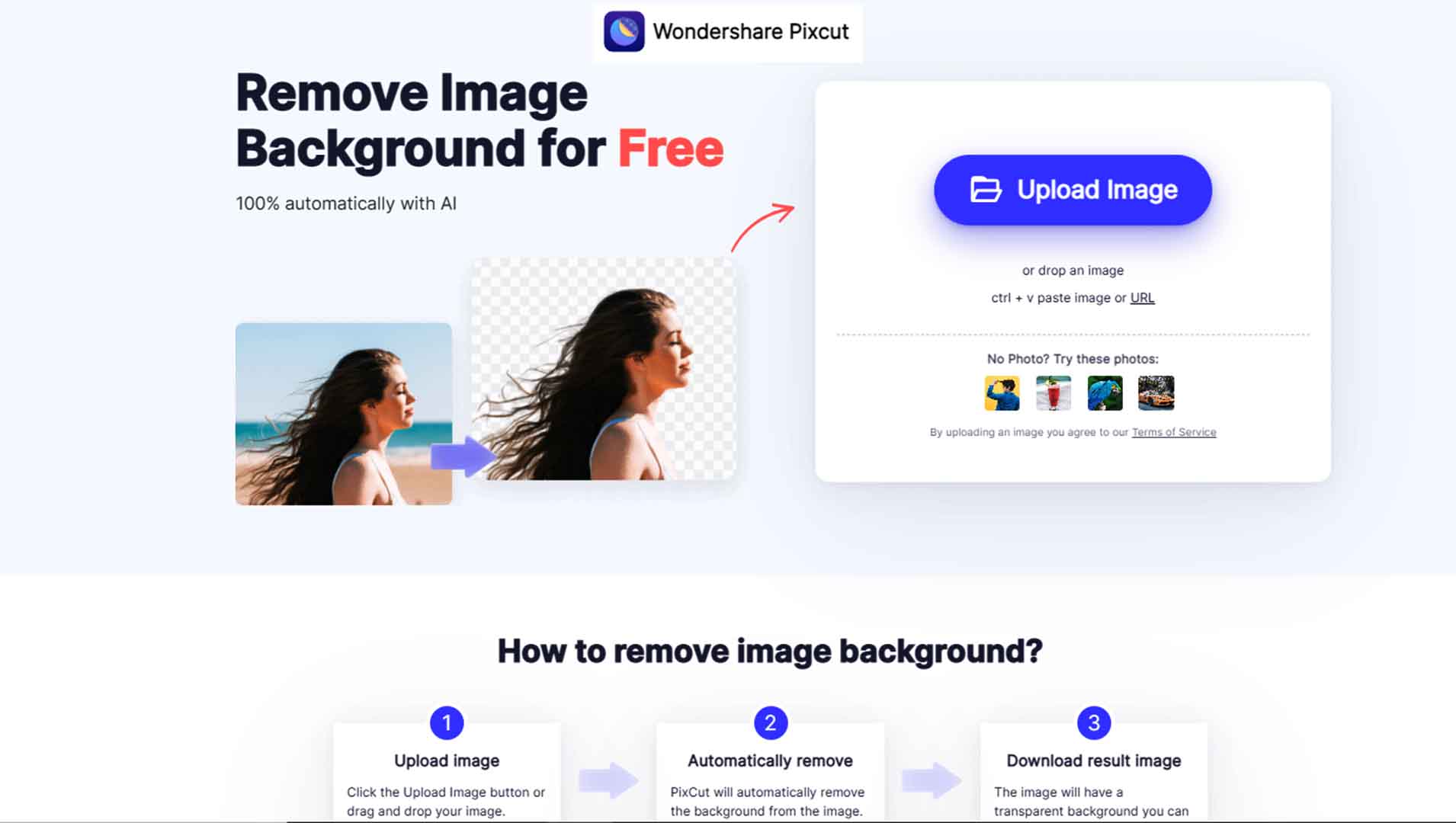 Wondershare PixCut is an amazing online background remover software that will help you remove image backgrounds easily without any trouble. You need no designing knowledge to use this tool. Once you have uploaded the image, the tool will select the object automatically and change the background image to a transparent one with perfect edges.
It also offers additional features like removing unwanted objects from images and enlarging an image without reducing the image quality. Wondershare PixCut offers a powerful API that can be customized according to your needs.
11. Adobe Spark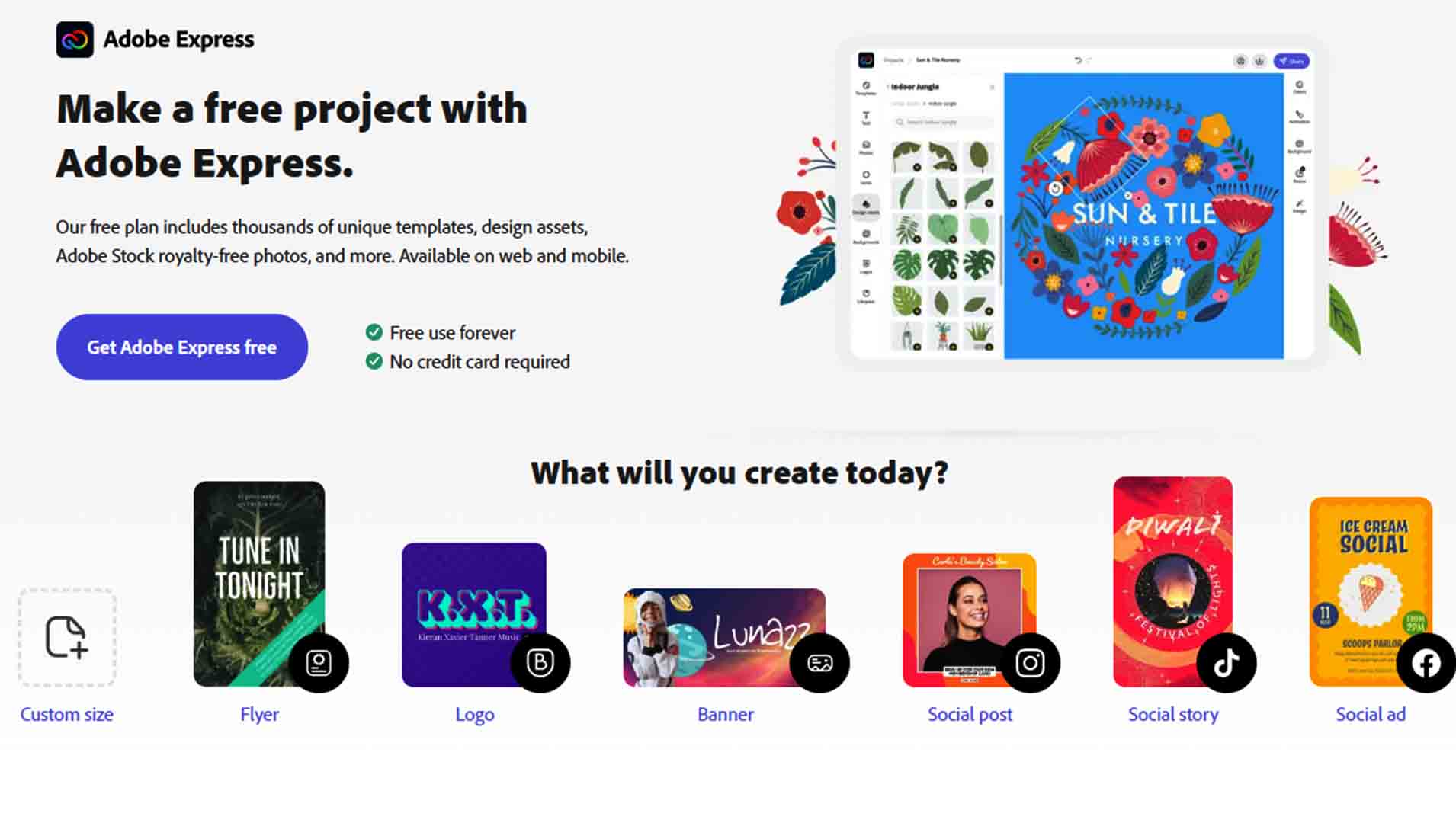 Adobe Spark is a phenomenal tool that offers some great features, including background removal. One unique thing about Adobe Spark is that you can leave it as it is, adds new colours, shapes, or replace it with another image after removing the background.
You can edit images according to your requirements, such as personal profile pictures, product shots, or promotional flyers. You can also try your hands on designing elements such as fonts, animations, shapes, and colours to make your image visually appealing.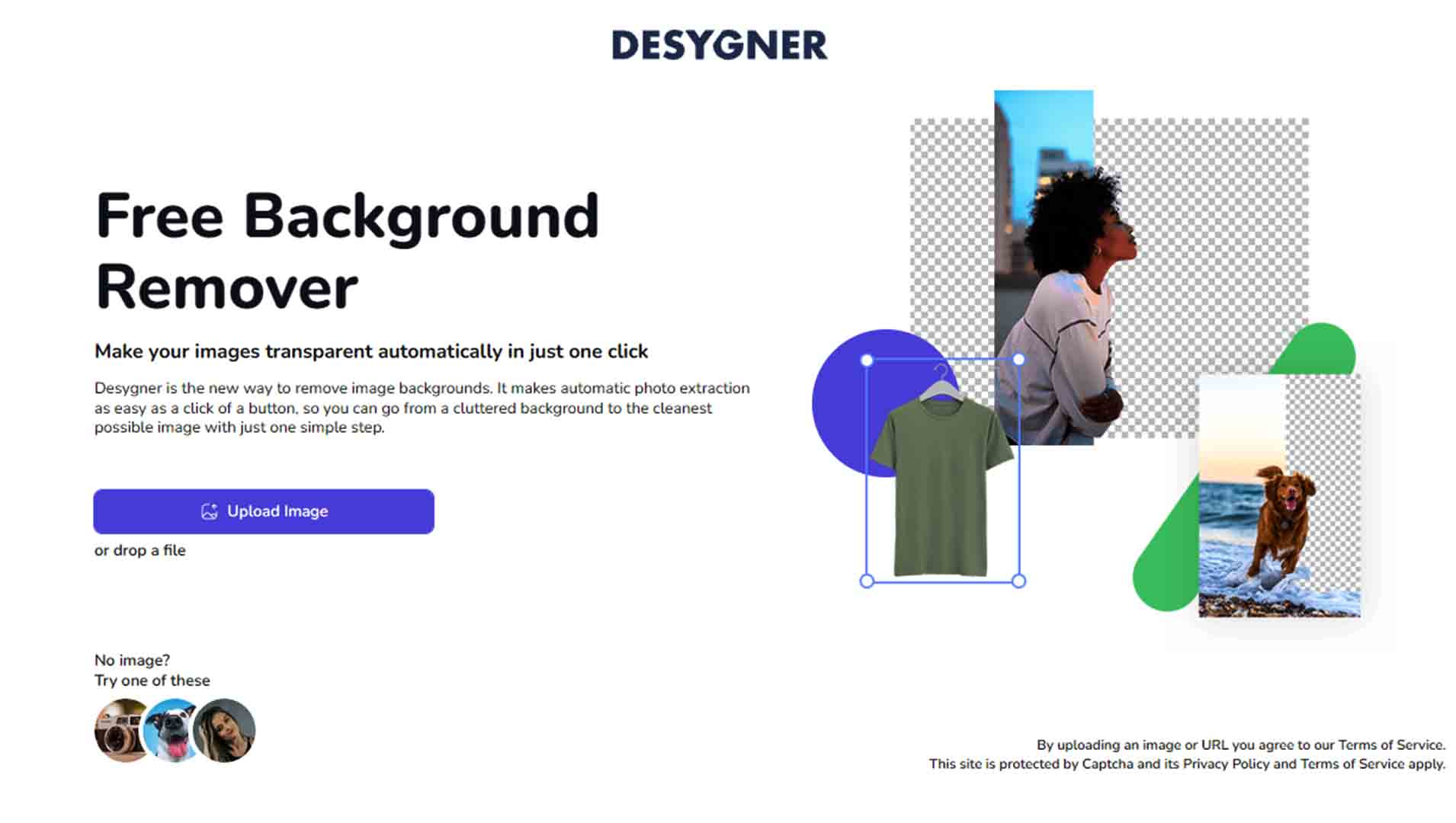 Desygner is a brand-new method for removing image backgrounds. It enables automatic photo extraction as simple as pressing a button, allowing you to go from a busy background to the cleanest image imaginable in just one step.
Step 1: Choose or Upload any Image
Step 2: Click on the image and click the remove button to get your PNG format instantly
Step 3: Download or share high quality image with a transparent background
Make your thoughts and designs a reality. Create amazing GIFs and videos from the ground up or reuse what you've already done in Desygner. Directly from the site, share them on your social media platforms to increase audience interaction.
Take away
With the background removal tools, removing the background from an image is no longer time-consuming. It has become easier, thanks to technology, the internet, and the best background removal tools. Here in this post, we mentioned the 10 best tools to remove background from images for free, and you can choose one that suits your requirements as well as your budget.
People are also reading: