Google Chrome is one of the most popular browsers in the world, with around 65% market share worldwide in 2021. It supports Windows as well as Linux devices. It is fast, easy to install, has tons of useful extensions, and gives you a seamless browsing experience. Here, we will discuss how to install Google Chrome on Ubuntu 20.04 . However, in terms of privacy, Firefox is better than Chrome, or you can even install an alternative open-source version of chrome called Chromium . Please note that Chrome is not open-sourced, and you won't find it in the Ubuntu Software Center. Thus, there are two ways to install Chrome on your Linux system. Either you can do it graphically by downloading the Debian package or using the command line. Let's see both of them.
How to Install Google Chrome on Ubuntu 20.04?
Method 1 - Installing Chrome Graphically
Please note that Chrome is available only for 64-bit version operating systems. Go to Google Chrome's official website .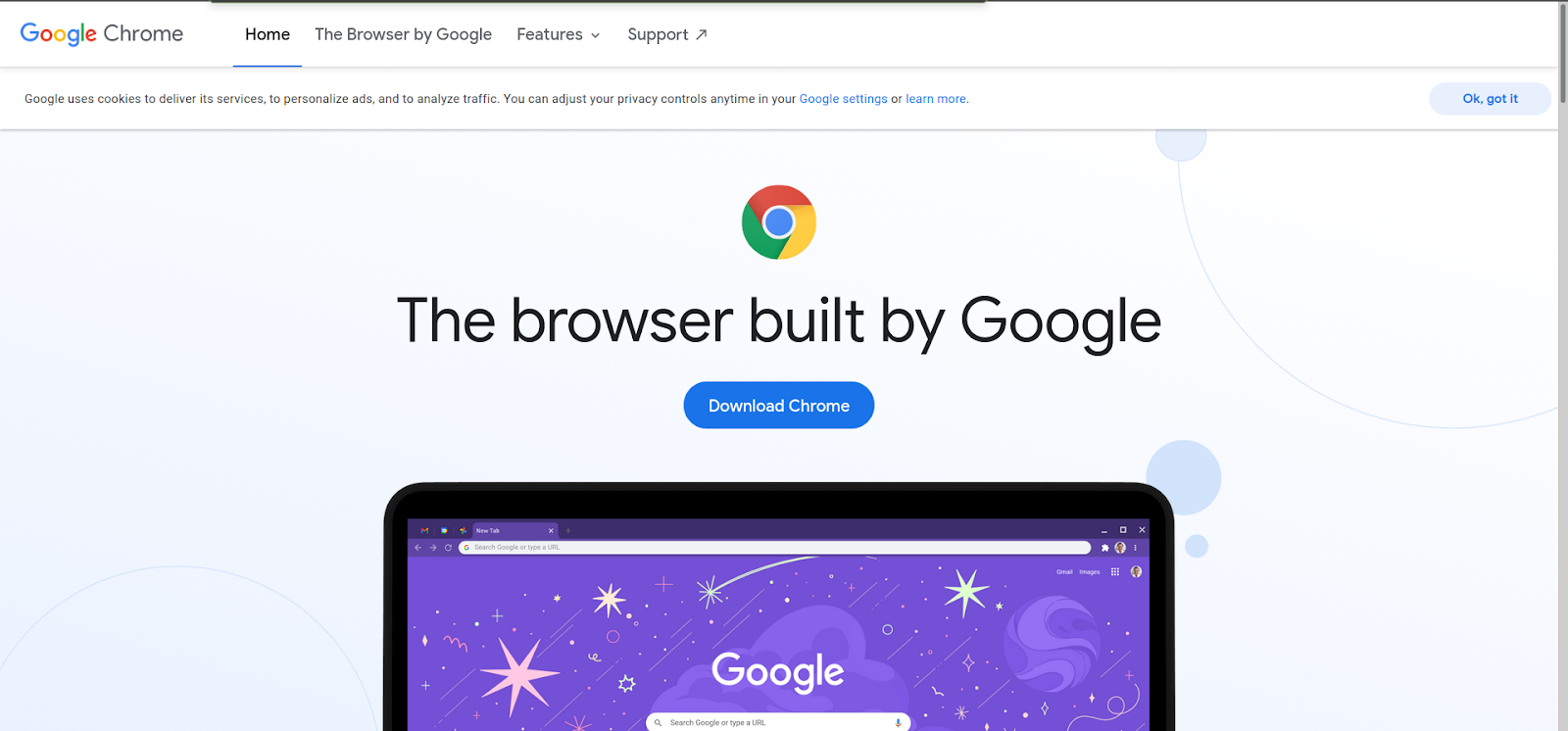 Click on the Download Now button. This would prompt you to select whether you want to download a Debian file or an rpm installer. For Ubuntu, you need to select the .deb file.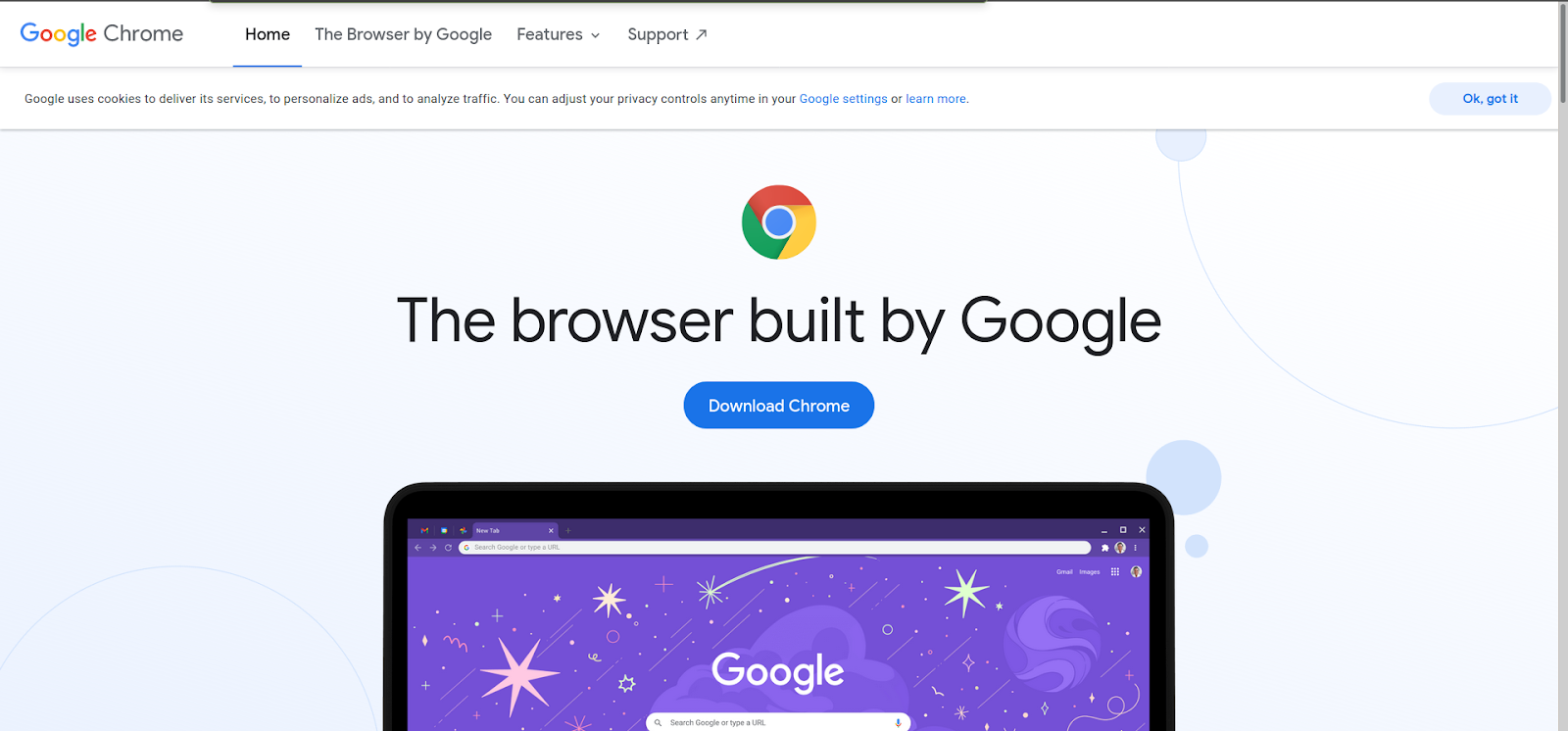 After selecting the file, click on the Accept and Install button to start downloading.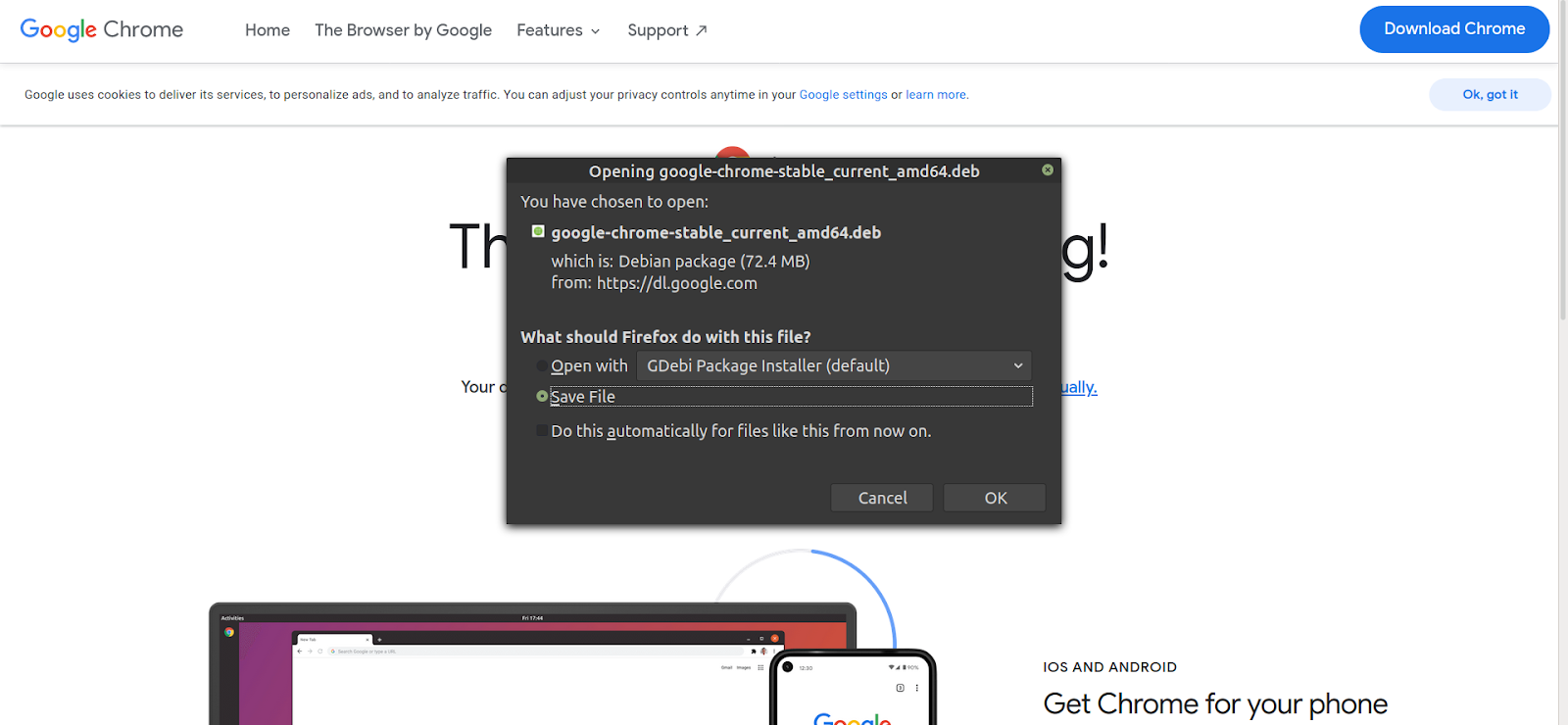 Save the file and download it.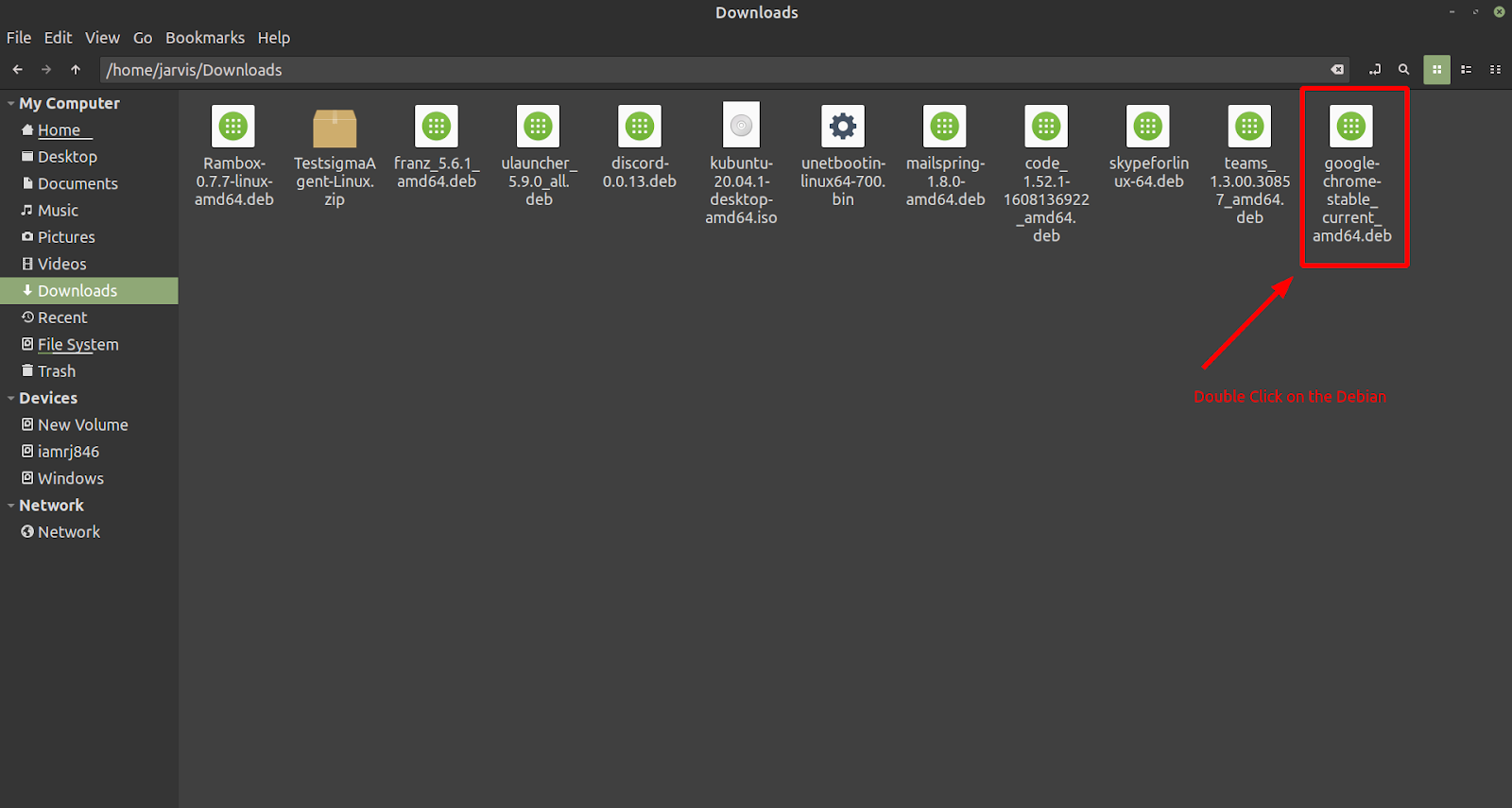 Double-click on the Debian installer, and it will start installing through the Software Center.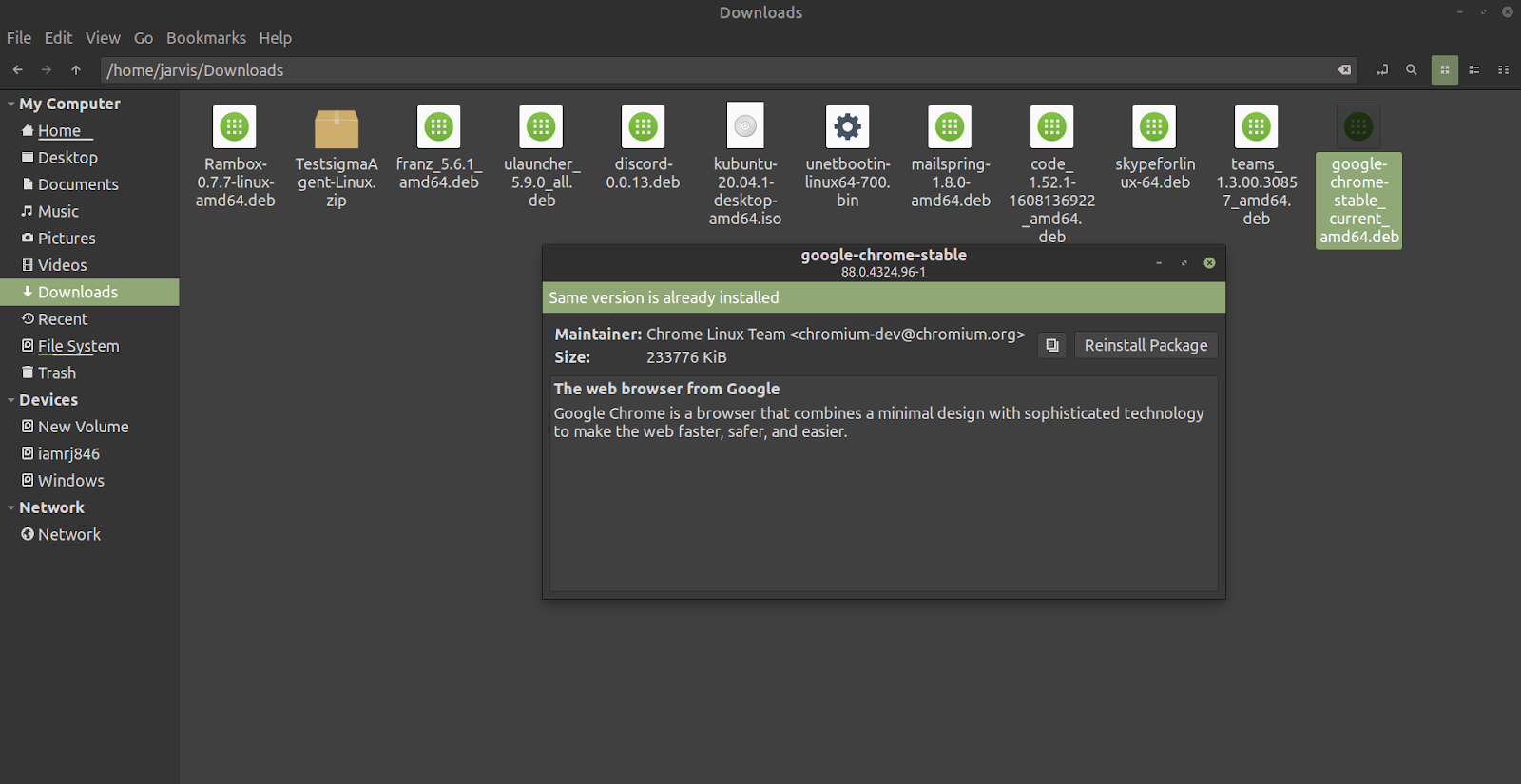 Once done, you can access the Chrome browser through the Start Menu.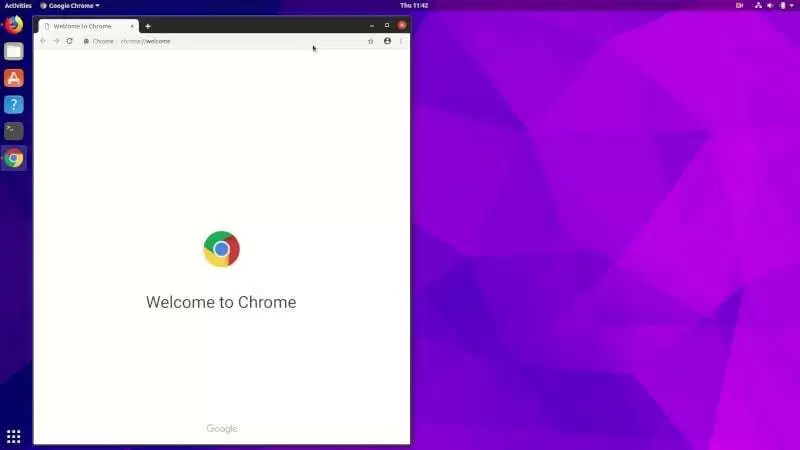 Method 2 - Install Chrome Using Command Line Apart from the GUI method, we can use the command line to install the Chrome browser as well. Although you can't use the apt-get command to simply install the Chrome browser, it's not that complicated as well. Let's use the wget command to get the Debian file: $ wget https://dl.google.com/linux/direct/google-chrome-stable_current_amd64.deb

Once done, you can use the dpkg command to install the Debian file that you just downloaded. $ sudo dpkg -i google-chrome-stable_current_amd64.deb That's it! You are good to go.
Important Tips
After you have installed the Chrome browser, here are a few tips for you that you can use to get the best browsing experience:
You can synchronize the Chrome browser with your Google Account to get access to plugins, browser history, contacts, bookmarks, and so on from other devices.
You can add Chrome to the favorites menu for quick access.
Always keep updating Google Chrome for getting new features.
Wrapping Up!
Google Chrome is one of the most popular web browsers . In this article, we discussed how we can install the popular Google Chrome browser in Ubuntu 20.04 using two different methods, namely graphically and through the command line. Although you can't download and install it through the Ubuntu Software Center directly, there are two ways to download and install it. People are also reading: