Although there are many web browsers in the market, you might use only one - or maybe two - web browsers to surf the internet. There are several browsers that come with fascinating features.
Moreover, all operating systems come with a specific built-in browser. For example, with Windows, you get a pre-installed Microsoft Edge, and Safari is the default browser in macOS.
The main objective of a browser is to provide an intuitive and productive user interface so the user can surf the internet with ease. Various web browsers flaunt multiple features, but most of them are of no use to a common user.
There are many aspects associated with a web browser, and the right web browser can elevate the experience of web surfing. Also, the web browser also affects the internet speed. Plugins facilitate adding special features to desktop web browsers. Mobile browsers, however, do not support plugins.
Here in this article, we have summed up the ten best web browsers to use in 2023. But before that, let's know a little more about them.
What is a Web Browser?
We all use a web browser when we want to visit a website. Informally, we can say that a browser is an application that provides a user interface so we can communicate with the internet, but this definition is incorrect in technicality.
The technical definition says, "A web browser is software that is used to execute HTML, JavaScript , and CSS files." When a user requests a webpage using the Internet, the server acknowledges the request and sends back the HTML file, and the browser executes that HTML file so the user can see the content.
The Need for VPN
While you browse or surf the internet, there are great chances that some other people are spying on your online activities with malicious intent, such as gaining access to your system, stealing your private information, etc. This is where the role of VPN comes into play.
VPN stands for Virtual Private Network. It helps you hide your browsing activities and stay safe against potential attacks. VPN emphasizes two aspects, namely privacy, and security. It helps you protect your data, stay private while surfing the internet, and hide your IP address when connected over public Wi-Fi.
How Should You Choose a Web Browser?
Besides the basic function of web browsers, i.e., retrieving the desired data from web servers and displaying it to users, every web browser has other different features. But how to choose a web browser? While choosing a web browser, make sure you mark a check for all the following five basic elements:
The major factor to consider is speed. Choose a browser that won't compromise the page load speed and does not slow down when you use in-browser apps. Also, it must have a small memory footprint so that it doesn't impact the performance of other software running on your system.
Your browser should be able to establish a secure connection to websites or web pages. It should be capable of blocking malicious advertisements, crypto miners, and cross-site trackers. In addition, it should provide you with tools to block and delete cookies and secure passwords.
Make sure your browser supports customization, i.e., it lets you add a personal touch. Many browsers provide numerous themes to choose from. Also, they let you edit the home page as per your preferences.
You will definitely choose a browser that provides easy navigation. Even new users should be able to use your browser with ease. This means that your browser should have settings just a click away, and bookmarks should be easy to save.
Check whether the browser you have chosen complies with the latest internet standards, such as HTML5 and WebGL. Another compatibility of your browser to check is with different operating systems. Make sure it works well on all major operating systems.
Best Web Browsers to Use in 2023
Here is our list of the best web browsers that you can consider using:
Google Chrome
Mozilla Firefox
Opera
Microsoft Edge
Safari
Vivaldi
Brave
Aloha-For Mobiles
UC Browser
Maxthon Cloud Browser
Let us discuss each of these web browsers in detail below.
Comparison of the Best Web Browsers
Browser Name
Best For
Number of Languages Supported
Supported Operating System
Price
Google Chrome
Easy and quick web browsing
47

Windows
Linux
macOS
Android
iOS
Chrome OS

Free
Mozilla Firefox
Everyone who wants a secure web browser
97

Windows
Linux
macOS
Andriod
iOS

Free
Opera
Social media users
42

Windows
macOS
Linux
Android
iOS

Free
Microsoft Edge
Online shopping
96 on Windows and 91 on macOS

Windows
macOS
Android
Xbox One and Xbox Series
iOS

Free
Safari
People who are more worried about privacy and security
40+
Free
1. Google Chrome
Best All Rounder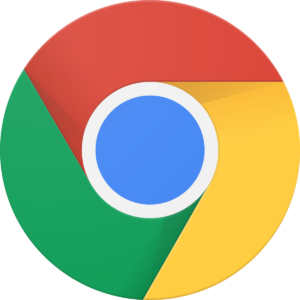 In 2009, Google released its first web browser Google Chrome or, simply, Chrome, and soon it overtook all the other famous and popular web browsers. The main assets of Google Chrome are its simplicity and clean interface. Now, Chrome has become the most used web browser.
After its release, it gave a run for money to Internet Explorer - which was the leading web browser at that time - and there was no doubt that Chrome was far better than Explorer. Chrome provides many features, such as bookmarks, extensions, themes, and incognito mode.
However, the major problem with Chrome is that it overeats RAM, and in low-end systems, it takes too much time to boot up. Another reason for Chrome's popularity is backing from Google. The tech mogul directly supports Chrome, and with regular updates, it has become the leading web browser.
Google has introduced the feature of Tab Freezing. This feature states that all the background tabs in Google Chrome automatically freeze and do not consume resources without any requirements. Still, the browser tends to be resource-hungry.
Best of Google Chrome
It can load Google services very fast, thanks to its close-knit integration with the same.
It has a huge extension community support.
Chrome is available for most devices and platforms.
Voice search option
Saves your internet data while browsing.
It can translate the text written in one language into another language, as it supports 47 different languages.
The browser synchronizes all your data, such as browsing history, bookmarks, etc., across all your devices.
Worst of Google Chrome
Its incognito mode only hides the browser history.
Consumes too much RAM.
Takes too much time to boot on low-end systems.
2. Mozilla Firefox
Best for Privacy Protection and Power Users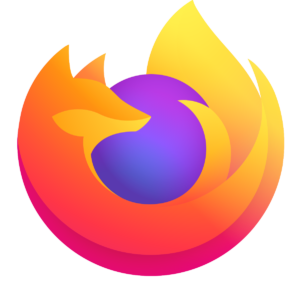 Firefox also provides a simple interface like Google Chrome but comes with better recommendations, tab management, and task manager features. Though the old versions of Firefox were slow, the newer versions are faster.
The only reason why Chrome was able to overtake Firefox was the speed of loading web pages, but now Firefox gives a head-to-head fight to Chrome in the speed test. If we compare the two leading web browsers in terms of incognito mode, then Firefox comes out on top with a faster page loading speed.
Currently, Firefox holds the third rank in the global market share of web browsers; Google Chrome and Safari are the first and second rank holders, respectively.
The browser has introduced a brand new feature that lets you browse securely without being tracked or spied on. This feature protects you from supercookies that track your activities and data and stay hidden in the browser.
Best of Mozilla Firefox
Its Incognito mode is faster than that in Chrome.
Firefox provides more privacy than most web browsers, including Google Chrome.
It is considered the best browser for Windows 10.
Worst of Mozilla Firefox
It doesn't offer good compatibility with mobile devices.
Although it supports a plugin system, it is less extensive than that in Chrome.
3. Opera Browser
Best for Collecting Content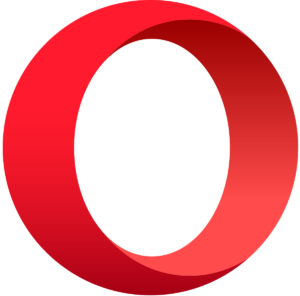 Supported Platforms : Windows, Linux, macOS, Android, and iOS
Price : Free
Download URL : https://www.opera.com/
Opera is one of the oldest web browsers, and even Java mobiles support it. With the introduction of Android and Google Chrome, Opera lost its popularity. There was a time when Opera was considered one of the best web browsers for mobile devices. Yet, with regular updates and some extra features, Opera is improving its position in the web browser market. It has improved a lot in recent years, and now, it caters to the need of users, from students to gamers.
This web browser offers many useful features, such as data compression and battery saver mode. It also provides built-in VPN features, so you do not need to install other software for a VPN service. However, the VPN functionality can slow down the page loading speed.
Like Chrome, Opera also provides the cross-device sync feature that helps to sync all your Opera browser activity across devices. Moreover, the browser has many editions, namely Opera Mini, Opera web browser, and Opera Turbo. All of them are free.
Best of Opera
We can install the Chrome extension on it.
It supports cross-device sync.
It comes with a built-in screenshot tool called snapshot.
There are built-in ad blockers.
It comes with a battery-saving mode.
Worst of Opera
Its VPN feature is very slow and supports only a few countries.
Provides unnecessary features.
4. Microsoft Edge
Best for Online Shopping and Privacy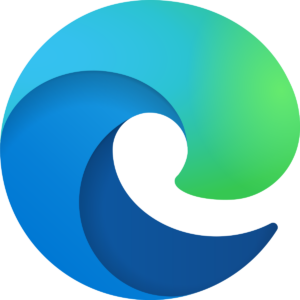 After the dwindling popularity of Internet Explorer, Microsoft released a new web browser in 2015 and named it Microsoft Edge. Initially, it was released for Windows 7 and 8, but now every popular operating system supports this web browser.
Many people recommend Edge as the best web browser for Windows 10. Though the user interface of Edge is better than Internet Explorer, it is not that much good as Chrome. Nonetheless, one of the interesting features of Edge is the built-in PDF reader, which is better than any PDF reader offered by other web browsers.
Edge provides a unique feature of web capture that allows us to take a screenshot of the opened web page. It also supports the device sync feature, which can share the browser History, Bookmark, cookies, password, and other data across different devices that have the same Edge ID login. This means you can access your Edge browser data on your mobile device that you have on your computer.
Another interesting feature of Edge is that it helps you shop online by letting you compare the pricing of products from different websites. Also, it provides some coupons that you can avail of while shopping.
Best of Microsoft Edge
It provides built-in support for Cortana integration.
It can sync the browser history and bookmarks with other devices.
Edge supports a variety of extensions, and you can customize the browser as per your needs.
It supports the feature of tracking prevention.
Worst of Microsoft Edge
It offers slow loading of embedded videos.
Edge consumes too much RAM.
5. Safari
Best For Privacy and Security Concerns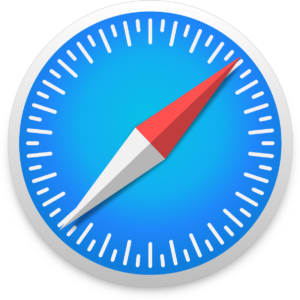 It is the best web browser, but it is only available for the Apple operating systems. Safari was the first web browser that was capable of running web applications on mobile devices. It is a simple, fast, and a little bit customizable web browser. Moreover, it supports Chrome extensions, easy translations, and tab previews.
If you are an Apple user, you do not need any browser other than Safari. It is best for all Apple devices. Upon its release on 7th Jan 2003, Safari set some new standards for the web browser market.
Best of Safari
Safari is a very fast web browser.
It provides a sync feature with all Apple devices.
It consumes less memory.
Safari provides support for a lot of extensions.
Worst of Safari
It is only available for Apple operating systems.
6. Vivaldi
Best for Multitasking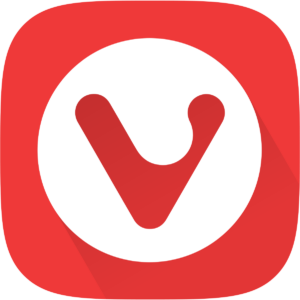 Supported Platforms : Windows, Linux, and Android
Price : Free
Download URL : vivaldi.com
It was developed in 2016 by Vivaldi Technologies, a company founded by the co-founder of Opera. With its interface alone, you can tell that it is somehow related to the Opera browser.
The main idea of building Vivaldi is to make a browser that can be an extension of Opera so that Opera users can move to this browser. Vivaldi is very much similar to Opera. As it is Chromium-based, we can install almost all Chrome extensions in it.
One of the best appealing aspects of Vivaldi is it provides users with the flexibility to customize the browser's look and functionality to the extent that other browsers do not. Firstly, it lets you change the color of the UI anytime. Next, you can move the toolbar anywhere and pin web pages to the side for parallel browsing.
Best of Vivaldi
It provides many customization options.
Vivaldi provides support for Google Chrome extensions.
You can add any website to the toolbar.
It supports viewing multiple pages at once without switching the tab.
Comes with a built-in ad blocker and tracking blocker.
Worst of Vivaldi
It is not available for Apple devices.
It is very much similar to opera.
Vivaldi has some features that are useless for the common user.
7. Brave
Best Secure and Fast Web Browser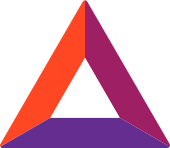 It is considered one of the most secure web browsers. Brave comes with some interesting features, such as a built-in ad-blocker and website tracker blocker. These features make it among the most secure browsers. It also has an inbuilt VPN and a cryptocurrency of its own called BAT (Basic Attention Token) . It comes with a feature of a crypto wallet that helps to store BAT cryptocurrencies.
Brave supports enabling the HTTPS option anywhere to prevent browser fingerprinting. So, if you are someone who is more concerned about online privacy, the features of Brave make it a perfect browser for you. In addition, the security feature facilitates the speed of page load.
Best of Brave
It focuses on user privacy.
Brave is easy to use.
It is supported by all major operating systems.
It supports Tor-enabled browsing.
Worst of Brave
It automatically removes ads, which can affect the revenue of many websites.
Brave's page loading speed is slow.
8. Aloha-For Mobiles
Best VPN Browser for Mobile Phones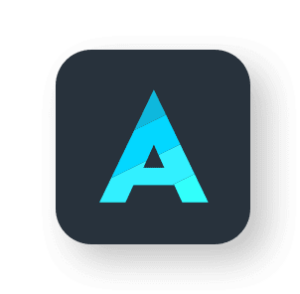 This web browser is only designed for mobile devices, i.e., it is only available for Android and iOS. Aloha-For Mobiles comes with a built-in VPN and incognito mode, which are very fast as compared to other mobile web browsers. Both these features provide a high level of security and privacy. The VPN feature of Aloha can compress data, so the browser consumes less data while surfing the web.
Another best feature of Aloha is that it compresses traffic so that you requires less data while browsing. Many mobile web browsers do not provide a theme feature, but this is not the case in Aloha. Here, you get to choose among a vibrant set of free themes.
Best of Aloha
It has an integrated VPN feature.
Aloha compresses data to reduce data usage.
It comes with a built-in ad blocker.
Worst of Aloha
It contains ads.
To remove ads from Aloha, the user has to pay for a premium upgrade.
9. UC Browser
Fast Page Loading Browser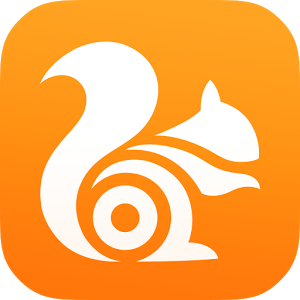 Supported Platforms : Android, Windows, and iOS
Price : Free
Download URL : https://ucweb.com/
This is one of the oldest web browsers, and it is Google Chrome in China. There was a time when UC Browser was among the top 3 web browsers. Even the old Java mobile devices provided support for UC Browser.
Like other web browsers, UC Browser also gives basic browsing features, such as a built-in password manager and cloud sync capabilities with other devices. It is owned by the Alibaba Group, and in many Asian countries, it is more popular than Chrome.
In China, people use UC Browser more than Chrome because, in many regions of China, Google Chrome is banned.
Best of UC Browser
It is a very fast web browser.
It has a built-in VPN feature.
UC Browser is one of the best browsers for mobile devices.
Worst of UC Browser
It does not have many extensions.
It is not an ideal choice for desktop web browsing.
10. Maxthon Cloud Browser
Best For All Users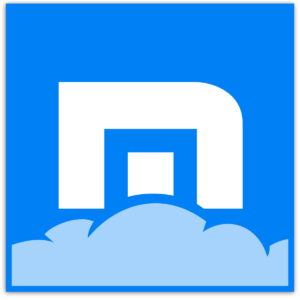 Supported Platforms : Windows, macOS, Linux, Android, Windows Phone, and iOS
Price : Free
Download URL : https://www.maxthon.com/
This browser was released in 2002, and it is one of the oldest cloud-based web browsers. Initially, it was only released for Windows but later was made available for almost every popular operating system. It was developed by a Chinese company called Maxthon Ltd.
Maxthon Cloud Browser contains many features such as tools to capture videos from web pages, built-in Adblock Plus, night mode, screenshot tool, email client, password manager, and note-taking tool.
Best of Maxthon
It provides some additional tools like a notepad and calculator.
It is the best alternative for Firefox.
Worst of Maxthon
It is based on the old version of Chromium.
It does not contain any extensions.
Conclusion
Here we have mentioned the top 10 web browsers to use in 2023. Before you download any of these, make sure that it's supported by your operating system. The features of the same web browser vary based on the operating system. For example, the desktop version of many web browsers supports extensions and themes, but the same is not available in the mobile versions.
If you have any suggestions related to this article, leave your feedback in the comments section.
People are also reading: