Every day billions of people assess millions of websites: social media, online stores, educational platforms, personal blogs, and much more. Most of these websites are written by web developers, making this occupation one of the most popular and demanded on the modern market. Their average salary is $60,433 and can significantly increase along with advanced skill sets and personal characteristics. The process of becoming a web developer is neither quick nor easy.
But the good news is that anyone can master this occupation, and below, we will share the most popular web development resources.
Top Resources to Learn Web Development Online
The first category we want to cover is websites. These mediums contain terabytes of information. Reading their news and posts, you can follow best practices, gain fresh knowledge, and always stay in demand.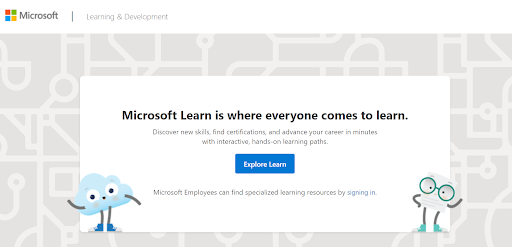 Microsoft Learn is a recognized leader in terms of creating clear and easy-to-master web development courses. On the website, you can find over 80 hours of free content, modules, and certifications. It covers such topics as CSS, JavaScript, HTML, Flow, and more. Their Knowledge Checks are something worth mentioning separately. Instead of highlighting wrong answers, the system explains why other answers are better. Plus, you can track progress and share it with others.

Treehouse is a great place to learn web development, not depending on your knowledge level and skill set. It has numerous courses and programs with quizzes, interactive tables, and more. With their help, mastering frameworks and other elements turn into a pleasant stroll. Distinguishing features of Treehouse are a seven-day free trial and free resources in the Tech Explorer's Toolkit.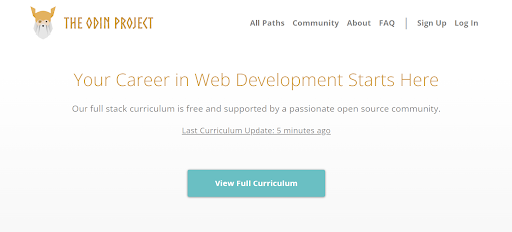 The third name on the list is The Odin Project. It is run by an open-source community, offers a free full-stack curriculum, and has one of the broadest libraries with diverse courses and programs. When logging into the personal account, you can see real-time stats, updates, and comments of other members. At the time of writing, The Odin Project has more than 500,000 learners and thousands of contributors.

Another great place to learn web development is CodeWars. It is available in 29 languages, so you can master new skills and improve existing ones, not depending on where you are from. CodeWars adds entertainment to the learning process thanks to a martial arts theme and katas , training exercises. You can complete several evaluation tests and then get a personalized program.
Blogs
Unlike coding websites, blogs are not the places where you can practice skills and network. However, they are more personalized and often provide users with information missed out on bigger websites.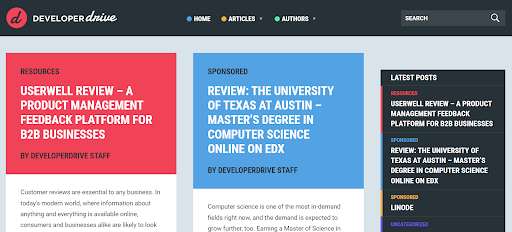 If you are only getting started, Developer Drive is a great resource. It is created by experienced web developers who have come a long way and know all the obstacles you may face. In the blog, you will find the latest news, interviews, tips, tutorials, and much more. The most popular topics include JavaScript, HTML, and mobile development, but there are hundreds of articles on any issue related to website creation.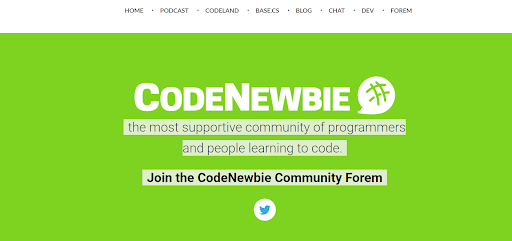 As the name suggests, this blog is created for beginners. CodeNewbie is a community for those who want to decide whether web development is their cup of tea or not. It also has useful posts on powerful web development tools , career tips, and podcasts with experienced specialists.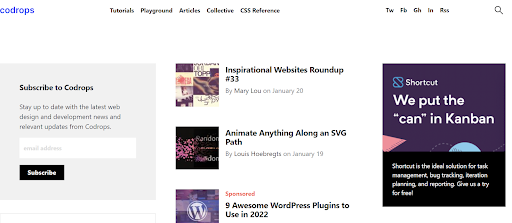 Codrops mostly concentrates on providing readers with updated information on the industry. However, there are also lots of videos and texts with instructions and guidelines. You will also find numerous posts with fresh ideas and experiments to boost creativity and look at a problem from a different perspective. With Codrops, you may start providing web development services rather soon.
Courses
The final category we want to cover is web development courses. Unlike websites and blogs, they carry a bigger practical value and are often the fastest and the most effective way to become a web developer.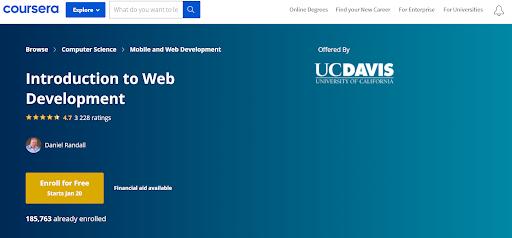 The first course on our list is produced for beginners who want to master the basics of web development and learn how to create simple websites. After completing the Introduction to Web Development from Coursera, users understand the structure of the world wide web, use HTML and CSS for creating dynamic pages, choose the right hosting provider, and do lots of other cool things. We recommend capturing information from the class with the help of a MacOS 12 or Windows 10 screen recorder to access files at any time.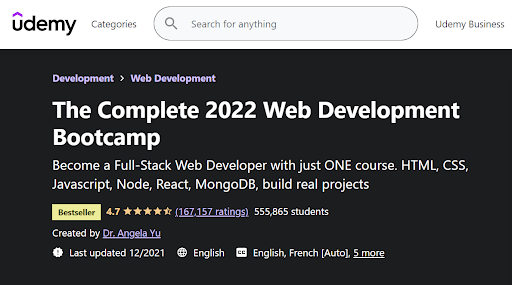 In 2022, bootcamps are as popular as ever because they allow mastering information in a rather short time. The Complete Web Development Bootcamp has more than 400 thousand learners and includes 55 hours of classes covering HTML, JavaScript, CSS, React.js, NPM, and other web development topics. It allows putting the knowledge into practice straight away by offering real-life projects.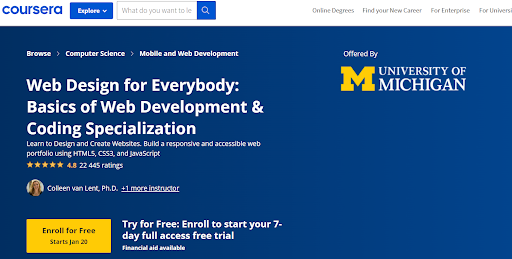 Web Design For Everybody is one of the best online courses not only on Coursera but beyond. It covers a huge variety of topics, so it will be suitable for students with all backgrounds and skill sets. Here are only some of the discussed issues: JavaScript, HTML5, CSS 3, colors and fonts, Document Object Model, and design.
Conclusion
Modern platforms, including web development bootcamps and educational blogs, offer users a wide selection of tutorials, programs, and challenges to learn the basics of creating websites, mastering new skills, and improving the existing ones. Simply choose one of the sources mentioned above and start your journey in this thrilling field. And to be more productive and efficient, don't forget to use a screen capturing tool for Mac or Windows and other learning instruments. You got it!
People are also reading: