ETL means Extract, Transform, and Load. It is a process carried on with hefty data. It extracts data from the source, transforms it, and then loads it on the target depository. ETL includes the steps of validating, verifying, quantifying, and checking data for various critical data points. Throughout the process, the maintenance of data integrity and curbing any possible duplication, loss, and manipulation of data are critical.
To achieve all the objectives of the ETL process, there emerges a need for specialized ETL testing tools that can process data efficiently without any loopholes or bottlenecks. Thankfully, there are a plethora of ETL testing tools available to choose from.
Some work well in fulfilling the needs of a full-fledged enterprise, while others fit perfectly with small team collaboration requirements. Some ETL testing tools can process truckloads of data in real time, while others can only process a limited amount of data. The following is our pick of the ten best ETL testing tools.
Best ETL Testing Tools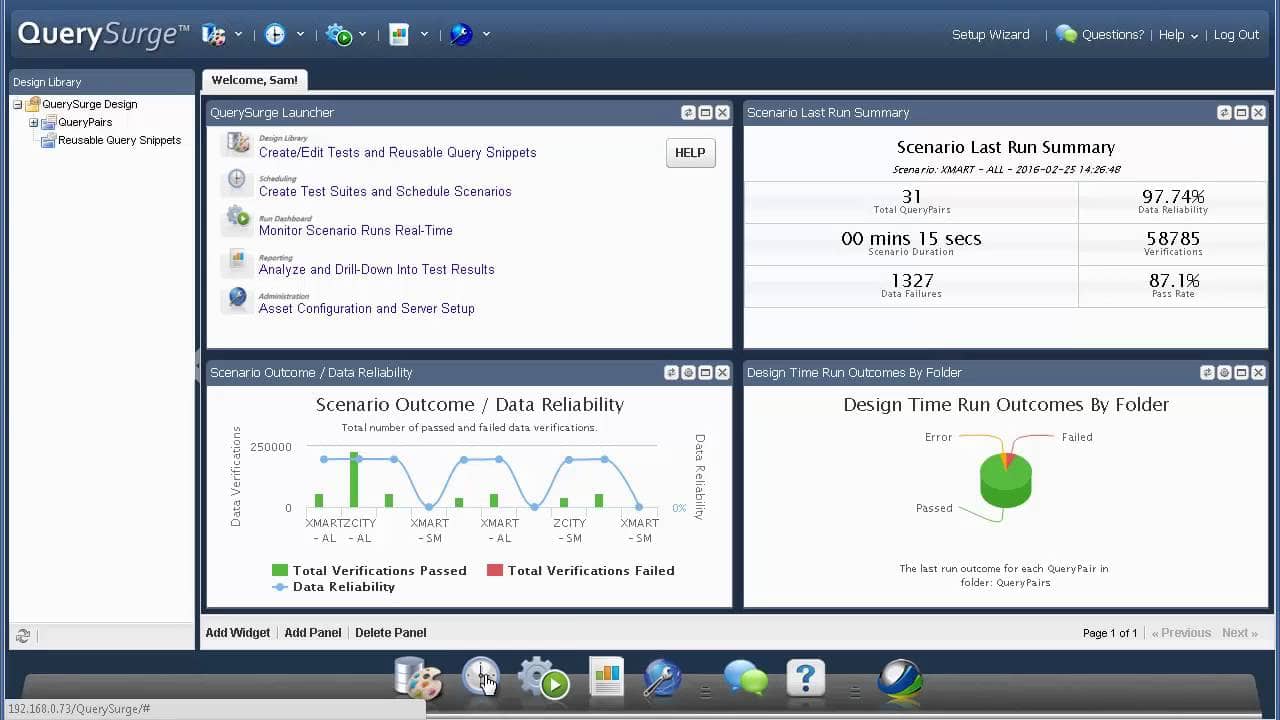 It is an intelligent ETL tool that brings automation and accuracy to the ETL testing process. QuerySurge is specifically designed for data validation and testing of data warehouses. Also, the platform is readily adaptable by newbies and experienced techies alike for carrying out accurate and efficient data validations.
The ETL testing automation tool extracts data from the source and keeps it intact throughout the testing process. The interactive and segregated dashboard makes sure everything is well presented for easy comprehension.
Features:
It increases the speed of data validation by 1000x with no compromise of quality and accuracy.
It can run tests for different platforms.
QuerySurge can integrate with other available ETL automation tools for increased coverage and scalability of tests.
It offers data intelligence reports and valuable data points for analyzing data precisely.
The ETL testing tool can integrate with test management solutions, such as Microfocus and IBM RQM.
It can continually test defects and loopholes in the delivery pipeline.
It provides a significant return on investment (ROI).
QuerySurge costs less while offering increased maintenance.
The data is validated using Query Wizard in QuerySurge.
The platform supports real-time test scenarios and provides free trials for 3 days and 15 days.
A reliable solution for data integrations, Datagaps ETL Validator efficiently handles huge volumes of data from multiple sources while running tests parallelly. It can validate data and can also run metadata testing without any limitations. Moreover, the platform brings automation to ETL testing at no extra cost and effort.
Datagaps ETL Validator has an in-built ETL engine that can compare and contrast hefty records from multiple databases. It also has a drag-and-drop capability in the visual test case builder to further allow testing setups easily and quickly. Also, the system sends email notifications and alerts for better collaborations and configurations.
It can perform operations such as count, distinct, and sum. Datagaps ETL Validator simplifies the process of comparison of data schemas in multiple environments, including data type, index, and format.
As it requires zero custom programming, the ETL testing automation tool eliminates the limitations for non-tech professionals. To provide easy sharing across multiple platforms, it can be integrated with HP ALM . The platform offers a 30-day free trial and supports technologies such as Hadoop, Flat files, and XML.
3. Bitwise QualiDI
Bitwise QualiDI is an automated ETL testing tool offering reliable end-to-end testing with an interactive and quick test setup process. It accelerates the speed and enhances the value of ETL testing. It is believed to be an enterprise-wide platform for ETL testing with a centralized repository.
Features:
It can identify non-compliant data.
It reduces regression cycles.
QualiDI has early defect and fault detection. It reduces the cost by detecting faults in the system at the early stages of the ETL testing process.
It supports automated data comparisons.
The ETL testing tool can send email notifications and alerts.
It offers easy integration with HP QC, Hadoop, and so on.
It can drive the continuous integration process.
Bitwise QualiDI can manage complex BI testing processes.
It can maintain a centralized library for test cases, test results, and more.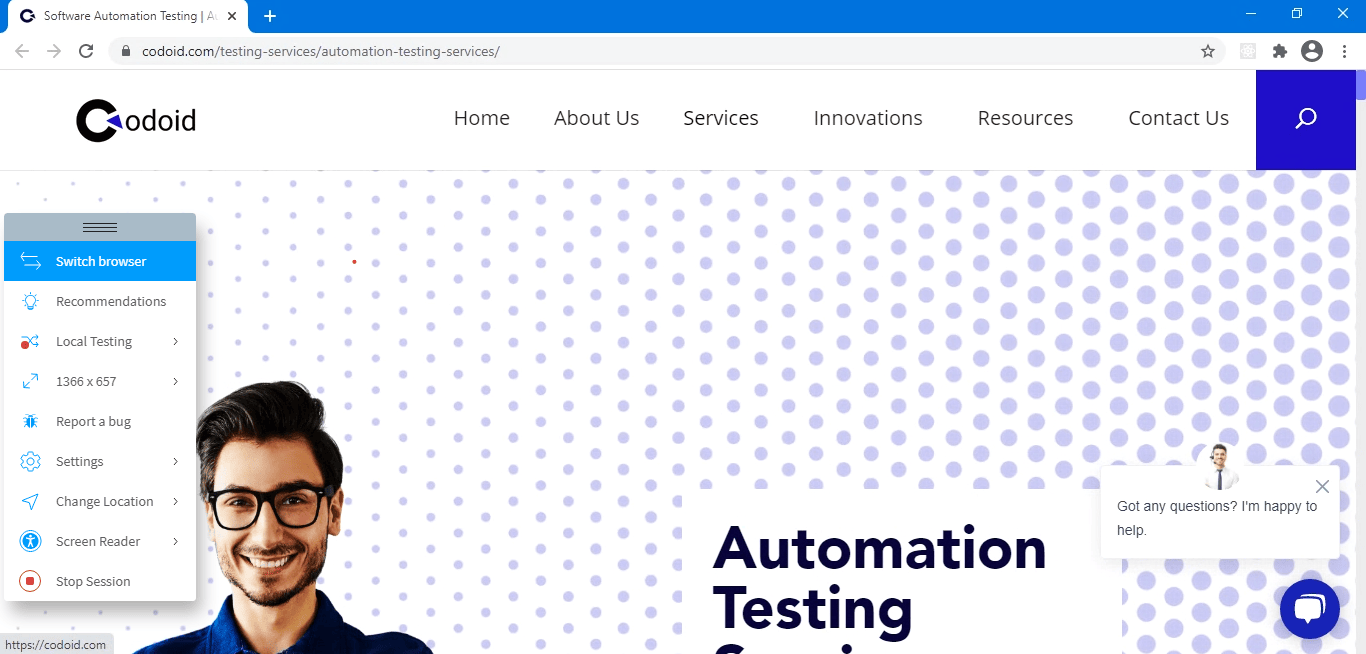 It rapidly carries data validation from source to target. Also, it can manage ETL and data warehouse testing cycles with data migration and data validation. The data warehouse testing tool offers established and reliable ETL testing solutions and shows any loopholes in results and data metrics.
The identification process for defects and system faults is rapid and happens during the initial steps of testing cycles for fast progress and low cost, which increases its liking among enterprises.
Features:
It processes data errors and syntax anomalies.
It checks transformation in data length, data type, and data indexes.
Codoid's ETL Testing Services prevent data corruption and downtimes.
It offers increased test coverage and scalability.
Valuable insights are available.
It delivers a significant return on investment.
Testing Process of Codoid's ETL Testing Services:
Produces data validation.
Runs application upgrade testing.
Validates source and target.
Checks data completion.
Metadata testing.
Data transformation testing.
Data points and syntax error detection.
GUI testing.
SSIS Tester helps in the integration and unit testing of SSIS packages. It can readily create ETL testing processes in a test-driven environment. Its ability to rapidly detect errors in the development process saves a significant amount of effort in later-stage processes.
The unit test created in the process during ETL testing via SSIS Tester creates and verifies tests and runs clean-up and segregation check-ups after execution. It, therefore, ensures complete management of the test process. Moreover, the tests can be simply created in Visual Studio with the support of any .NET language.
The integrated user-centered GUI can assist in the monitoring of the test execution and test flow. For easy understanding (even by novice professionals), test results are delivered in HTML format.
The ETL testing automation platform also provides real-time test debugging and detects any possible loopholes or anomalies. The SSIS Tester also supports SQL Server .
6. Informatica Data Validation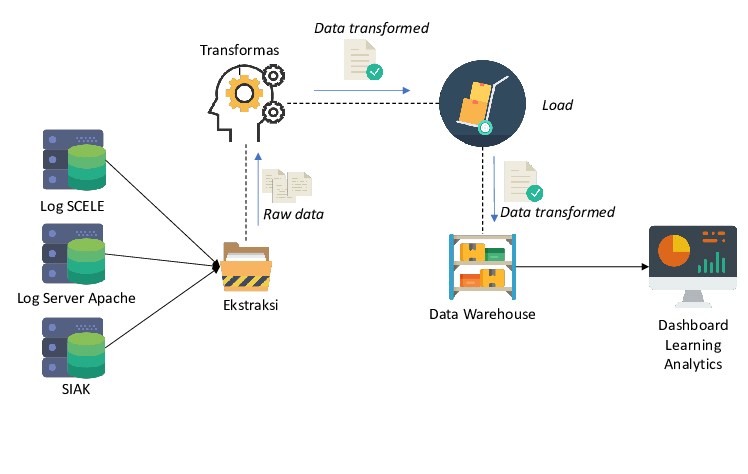 It is one of those automation ETL tools that provide intuitive GUI-based ETL testing. The platform can transform, track and download the data with complete maintenance of data integrity, volume, and originality.
Features:
It overcomes the limitation of specific technical skill requirements by analysts as it doesn't require any coding skills.
Informatica Data Validation offers increased test coverage.
It aids in the rapid completion of data validation and reconciliation.
The ETL testing tool mitigates the risk associated and also reduces the probability of errors during data transformation and execution.
It saves 40 to 90% of the cost and efforts of the ETL testing process.
It has a significant ROI.
Informatica Data Validation has in-built operators.
It comes with an interactive dashboard.
It increases business productivity.
Informatica Data Validation provides 64% free trial and 36% paid plans and is trusted worldwide for efficient and reliable ETL testing processes.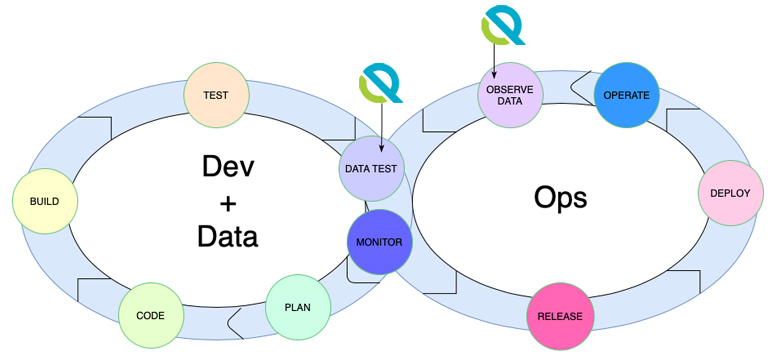 DataQ is primarily popular for its ability to detect issues and anomalies in data. The platform is ideal for both developers and testers. It automates the process of ETL testing with utmost accuracy, speed, and quality. Further, it can run data migration testing with auto-detection keys and monitor data for value, volume, schema, accuracy, and whatnot!
The ETL testing tool can automate the process of auto segregation of data quality and can drive cross-reference data validation among multiple sources. It can validate schema as well. It can also create a library of custom functions thereby, easing the process of data extraction and validation.
The data profile comparison through DataQ is efficient and trusted by many testers. It can also integrate with JIRA, Slack, Oracle, Snowflake , and so on. The platform provides various affordable monthly and annual packages.
The left shift approach - central to DevOps - is widely supported by iCEDQ. It automates ETL testing with complete accuracy and increased coverage. The results obtained are often scalable and provide critical insights into data metrics. Also, it brings end-to-end automation in ETL testing of data-centric projects.
Features:
It has a specific in-memory ETL testing engine that efficiently compares 100% of data.
It can connect to a vast number of heterogeneous data sources; files, databases, and so on.
iCEDQ has a web app for better collaboration among teams.
It has an in-built scheduler that can schedule ETL testing thereby reducing manual intervention.
The ETL testing tool can be deployed anywhere, on-premises or in AWS , GCP, Azure, IBM Cloud, Oracle Cloud, and more.
It has in-built Tableau and Qlik tools for better reporting with comprehensive and in-depth information.
It supports advanced Groovy scripting.
The ETL testing tool can import custom Java libraries .
It can create rebel test functions.
Integrate support with Jira, Slack, Mantra, and others is available.
The platform provides a demo for complete insights and an understanding of detailed features and characteristics.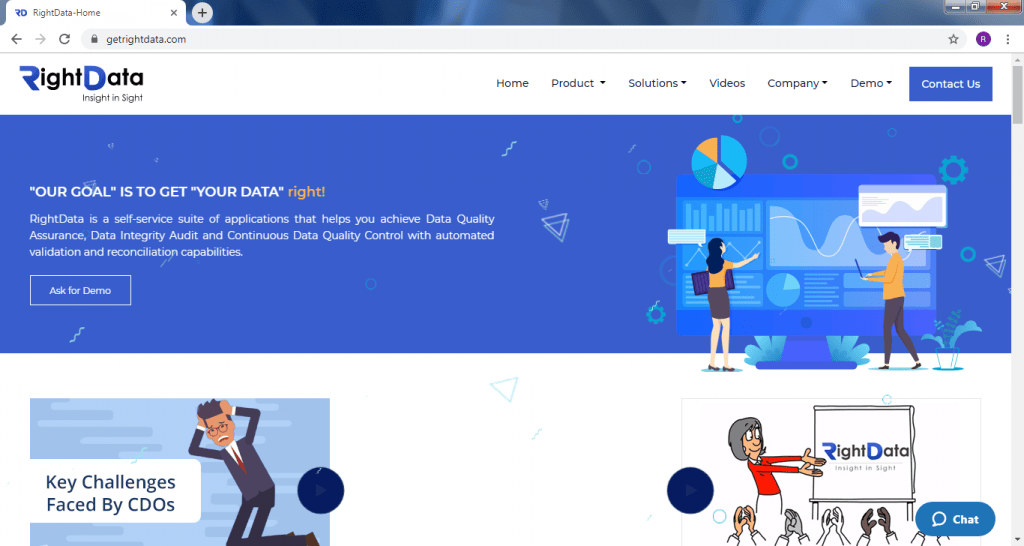 With a goal of testing data flow, validating and reconciling data, RightData is a self-service ETL testing tool ideal for business growth and automated ETL testing processes. Its interactive user interface and ability to validate data in distinct data models or data sources has made it widely popular among testers.
Features:
It has a universal query studio that allows to create and run queries on any data source like Reports, Rest APIs, and SAP.
With RightData, one can perform field-to-field data comparisons irrespective of distinct data sources and targets.
It has the ability to compare and contrast bulk data reconciliation across the project landscape.
RightData has its own pre-delivered set of validation rules with a custom rule builder.
It features powerful data quality metrics that provide unbiased insights into critical data points and reflects the health and quality of the data.
It can detect the exact records and fields causing data validation failures or anomalies.
The ETL testing tool can integrate with CI/CD tools seamlessly.
RightData is readily accepted by enterprises as well as by independent testers because of its efficient data verification, validation, and certification of ETL testing.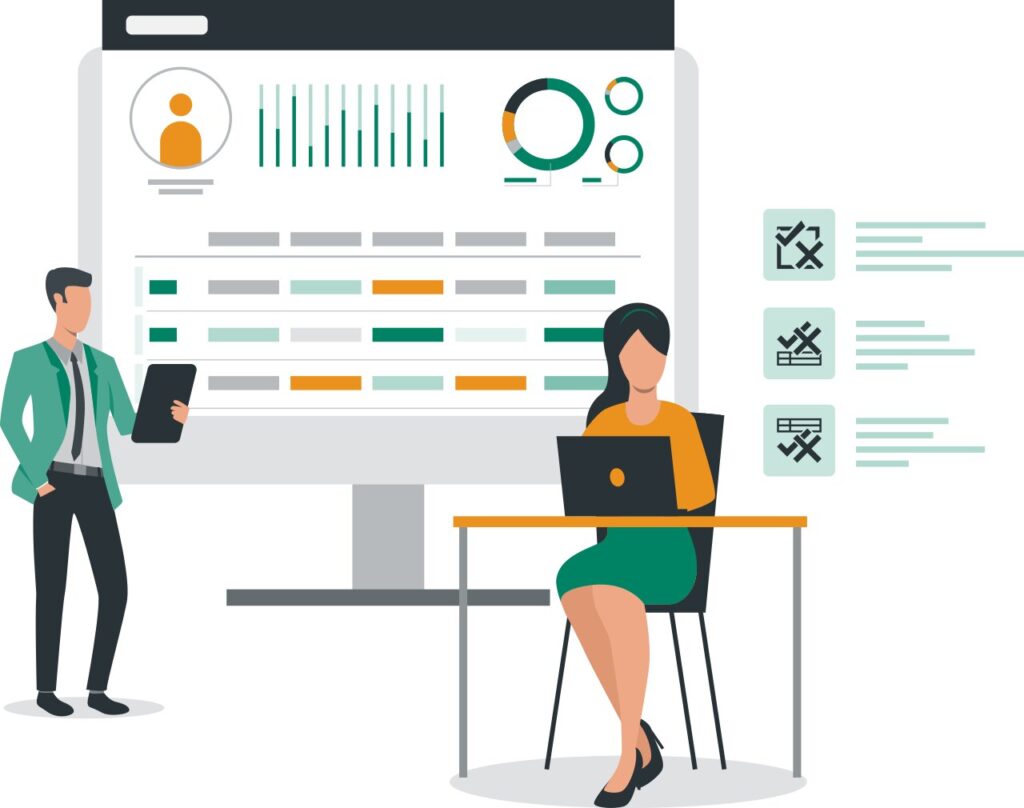 A reliable, promising, and valuable tool for data validation and management, TestBench is a unique solution covering all important aspects of ETL testing. The user-centered design ensures increased productivity and scalability in ETL testing processes.
The dashboard is designed in such a way to focus on important data metrics to reduce any possible faults and missing out on important data. It can significantly reduce the downtime and reports updated, inserted, and all other transactions carefully.
The data processes are completely secured, and data integrity is maintained throughout the process. Due to these, it can reduce the time and money required for ETL testing. Throughout the test processes, data integrity is maintained, and data security is checked.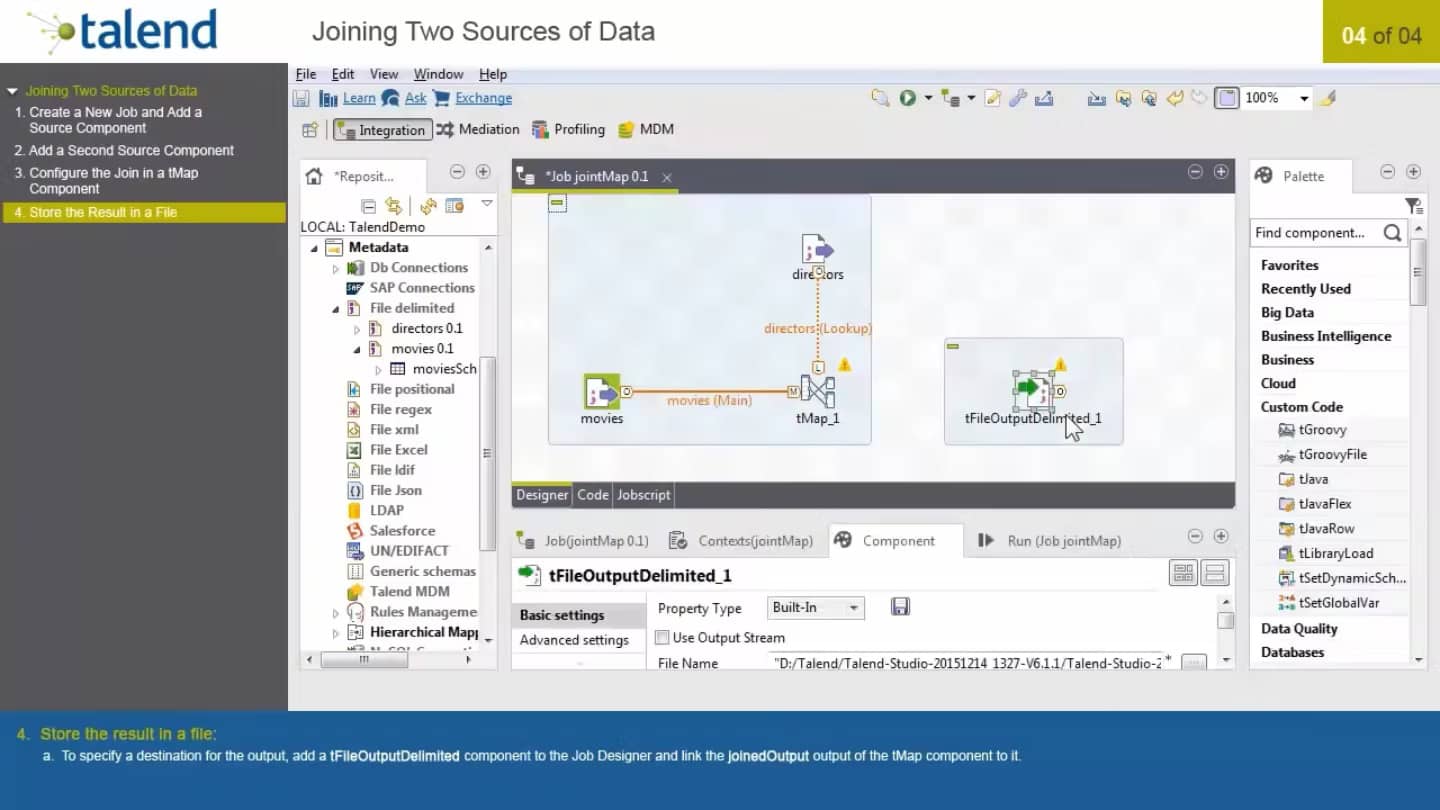 An open-source tool for ETL testing, Talend Open Studio is designed to make ETL testing easy and hassle-free. It allows users to run ETL on remote servers with many operating systems.
Features:
It transfers data from source to target while maintaining complete data integrity and security.
It supports a wide variety of flat files, relational databases , and so on.
Talend Open Studio has in-built data connectors for more than 800 components.
It works for both qualitative and quantitative metrics.
The ETL testing tool processes data in a reliable and accessible manner.
The platform reduces the risks incorporated with ETL testing. It is one of the most unified, trusted, and flexible ETL testing and data warehousing tools available today.
Summing It Up
That sums up the ETL testing tools list. ETL testing is a collective job of developers, testers, programmers, and quality analysts. Efficient ETL testing provides critical insights into data points and musters the growth points to bring significant business growth.
As the process involves transferring and processing data from heterogeneous sources, the security and proper implementation of tools are vital. ETL testing is not a single-step process and includes the identification of business requirements, verifying data success, designing test cases, extracting data, transforming data, and so on.
The whole process needs to be end-to-end tested and maintained to ensure data value and quality. One can choose an optimum tool for ETL testing based on data quantity, data values, team adaptability, tech support, and other essential factors.
People are also reading: